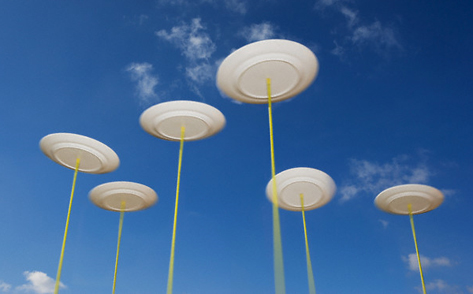 I was at Hampstead Theatre last night at Terry Johnson's new play and performance on the life of Ken Campbell. I laughed, cried, gasped, was illuminated in beautiful colours, and learned loads about the extraordinary unexpected genius of "Ken". The actor Jeremy Stockwell embodied the spirit of the maverick theatremaker, and made us all feel as though we were part of his theatrical family. I loved it, and I am so glad I shared the experience beyond the curtain call, and through to the surprising extra. Not least because I met a fascinating academic with whom I explored ideas of adult learning, empowerment and authentic presence in the boardroom.
One thing which came through my discussion with the academic Tom Schuller, and various surgeries I was conducting yesterday, was the need for us all to find the best way to be taken seriously for the person we are, in the setting we find ourselves. As I continue to multiple plate-spin my portfolio career, I realise that my friends and contacts are often aware of one part of my work, but not another.
Last week I deeply offended one senior consultant by claiming that we are all fundamentally selfish. I was leading an Open Space for a gathering of academics, thinkers, and arts practitioners. I was dropped into the role at the very very last minute and was asked to come up with an instant topic for an evening of debate. I chose to provoke with the title "How can we selfishly use the …organisation". Everyone bar one person got the point. We had arrived at a meeting to see how we could be useful, connect with the organisation, and feel great by making connections and maybe changing the world. If we accept that we are selfish, then when we wish to help someone, serve our country, or do good work, we also accept that we are doing it for the joy of helping, the feeling of being needed, or the desire to be a better person and do good. These are, in my opinion, perfectly worthy reasons for getting out there and doing stuff.
So today I offer a selfish short blog with the hope of sparking an interest in aspects of my work from unexpected sources.  Let me show you a few of my spinning plates – I hope you like their pattern:
Producers' Pool – I have taken on the co-ordination of a monthly gathering for creative producers who make work happen in theatre, live art, events in the UK and beyond. We meet once a month to allow co-productions and collaborations to be discussed. If you know nothing about this, then do get in touch.
Clothing Optional Theatre – I am beginning a research and development project to explore the nature of clothing, and nudity, for performers/audiences, workshop and event leaders/participants. I am bringing together experienced practitioners in the arts, wellness, healing and naturism to explore ideas. If you are comfortable in a clothing optional environment, and make things happen – then do get in touch.
Creative Business Life Coaching – I work as a coach for small business, freelance practitioners, especially in the arts, creative industries, and holistic wellness areas of life.   For eight years I have offered pay-what-you-can sessions, and now have a range of paying clients in the UK, America, Australia who connect with me fortnightly (on average) as they go through a business or life change process. It is a pleasure to connect with new people.
Open Space and Business Creativity facilitator – and here I work with non-arts clients and this is a moment when I need to be a chameleon with my biog. Business leaders do not take me seriously if I say I work in theatre and festivals and the arts. So my introduction for these discussions is couched slightly differently. I project managed a £6m new build, appeal co-ordinated a project to establish a major regional health facility, established a regional marketing team of 12fte for a £2m turnover SME, ran international launch programmes for new r&d projects, and I co-ordinated project teams in Mexico, Berlin, Japan for major events. I will leave my arts readers to fill in the gaps, and make that sound more fluffy. The moment I talk in those terms at a business breakfast or conference, I am taken more seriously. I might wish that it wasn't necessary to disguise the art – but as a freelance arts practitioner, we are almost always seen for the "show" and not the "business" of our profession.
MA Creative Producing – and here I am delighted to be recruiting Mountview Academy of Theatre's 2nd dedicated cohort of international theatre producers who have chosen to take a year to embed themselves in our MA course in the heart of a major drama academy in London, and work with an array of teachers, mentors, and colleague practitioners on understanding both the "business" and the "show" of our world. And for anyone out there wondering whether producers do anything more than make tea and cut budgets, do visit us and meet our first cohort – they will put you right.
So this is my 5 plate-spinning world at the moment. The CGO Surgeries continue, a new e-book on Creativity for Business Leaders is with the publisher, my workshops for the first book "Your Life in Theatre" continue…and now I had better stop being selfish, and stop talking about Me.
I was with my own coach recently and worried with them about "what's the point of the grady?" , and this blog is part of my practice. I feel better…just maybe a little tired. Come and join me on one of these projects.