32 theatremakers and creative producers who are taking or have completed the CGO Institute DipCP, in first/known name Alphabetical Order. Thank you for exploring. A few biogs missing. Contact Chris Grady if you need a connection.
Allegra Nespoli (UK) (she/her) /DipCP2
Allegra is currently Producer at Curious Monkey, the first theatre company of sanctuary in the North East of England. She is also a freelance and live events producer. Over the last ten years, she has worked in a range of leading arts organisations including Raindance Film Festival, Edinburgh Festival Fringe Society, Roundhouse and the Old Vic. Allegra works with artists and companies who make work about social justice and human rights issues. She specialise in audience development and in increasing accessibility in theatre for underserved communities. Recent credits include Dictating to the Estate (2022, Maxilla Social Club) – nominated for an Offie Award; HERE (2022, Northern Stage/Curious Monkey – nominated for a North East Culture Award), THIS WAR IS FAMILIAR (2016, Hackney Showroom). She is a Trustee of Actors Touring Company and of Island Life Productions.
 Allegra is interested in international collaboration, supporting live artists and increasing accessibility in theatre and festivals.  Email Allegra here
——————————————————
Amy Sze (UK and Hong Kong) (She/Her) /DipCP4
Amy is a theatre producer and director born and raised in Hong Kong, currently based in London. Graduated with a Bachelor of Arts in Cultural Management at the Chinese University of Hong Kong and more recently MA Advanced Theatre Practice at the Royal Central School of Speech and Drama, she endeavours to present stories of political struggle, immigration, and explore the cultural identity of Hong Kong through multidisciplinary art forms. Amy has previously worked with Pants Theatre Production (HK), French May Arts Festival (HK), Papergang Theatre (London), and Max Percy + Friends (London), with recent projects Rooms Left Behind and Theatre of Gulags presented at LIFT Festival and VAULT Festival (London). More info and contact: Theatre | Amy Sze Productions
——————————————————
Andy Grange (England) (he/him) /DipCP2
Andy trained in Lighting Design at RADA. He is a London-based Production Manager and Lighting designer. Prior to becoming freelance, he was deputy head of lighting at RADA. Andy has lit and production-managed a number of UK tours over the past ten years for London Classic Theatre, most recently Absurd Person Singular, My Mother Said I Never Should and Private Lives. Andy has a long partnership working with RADA and Carnival UK on Cunard's Queen Mary 2, production-managing and lighting shows on board the ship. Recent production productions on board include The Importance of Being Earnest, The Tram Track Tragedy and Pride & Prejudice.  Andy has also lit a number of pantomimes for Hertford Theatre and productions for The Musical Theatre Academy and productions of Don Giovanni and Henry V for the New Generation festival at the Palazzo Corsini, Florence. Most recently Andy lit immersive events for COW PR and Kraken Rum.  He has a passion for musical theatre and aspires to develop and champion new musical theatre work.  Website www.andygrange.com  Email Andy here
——————————————————
Caron Lyon (East Midlands / UK) (they/her) /DipCP3
Caron is a producer with a career that spans 20 years as a theatre stage manager and 10 years as a social technology business entrepreneur. Caron has worked on productions for Nottingham Playhouse, Sheffield Crucible Theatre and Chichester Festival Theatre touring with Hull Truck, New Perspectives and Red Ladder. They are lead moderator and Chair of Equity's Online Branch and have served terms on Equity's Stage Management Committee. In 2021, Caron formed PCM Immersive. PCM has been providing a low-impact carbon footprint conscious live-streaming service extending audience capacity online for events 'on the ground'. Caron's digital consulting and streaming work spans East Midlands, London and Rotterdam, Rome and Reykjavik including: Audiences Europe Network (AEN), Pilot Theatre and Shifthappens, RSA East Midlands, Royal Historical Society, Women in Architecture, Amb:IT:ion, EquityUK, DeafExplorer and TedX. From Nov 2021 – Oct 22 they are funded by an Arts Council England's Developing Creative Practice award to R&D immersive theatre performance spaces to showcase new plays and experiences for emerging artists and performance creatives, part of which is enabling Caron to join the DipCP3 cohort. Email Caron here Twitter @pcmcreative Linkedin http://linkedin.com/in/pcmcreative
——————————————————
Charlotte Mafham (London / UK) (she/her) /DipCP3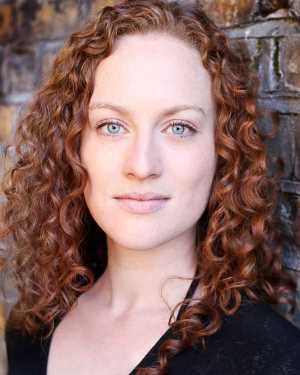 Charlotte is a producer based in London. She is currently the Assistant General Manager for Nicholl Entertainment whose shows include 'The Tiger who Came to Tea', 'Dinosaur Live' and 'Dragons & Mythical Beasts'. Previously a performer, she was supported by the Little Angel Theatre to upskill in producing and has worked across development, finance and administration as well as producing their summer 2021 tour of 'If Not Here… Where?; a production re-imagined as a covid-safe digital experience for children in hospital. Other previous experience includes roles at Fuel as Comms & Admin Coordinator for 'Creative Freelancers: Shaping London's Recovery' and Assistant Producer for 'A Dead Body in Taos'. An actor-muso-puppeteer for over a decade, Charlotte appeared on stages from the West End to the Sydney Opera House via Paris, Pakistan… and Basingstoke! Collaborating on the majority of their shows to date she is an Associate Artist for Certain Dark Things Theatre Company and is Assistant Producer for their upcoming show 'Savage Heart'. Charlotte trained at Arts Ed, has a BA Philosophy & Politics from UEA, plays viola for the Whitehall Orchestra and the charity fundraising Amici Orchestra and is a Trustee for the Tunbridge Wells Puppetry Festival. Email Charlotte here charlottemafham [at] gmail [dot] com Charlotte's Spotlight
---
Camille Koosyial (UK) (she/her) /DipCP2
Camille is British Guyanese Theatre Maker from South West London. After graduating from UEA in 2017 she has gone on to produce gig-theatre shows for Rose Eye Productions at the Edinburgh Fringe Festival, Camden People's Theatre and recently directed the show Superman at the Vaults Festival 2020. She was also the Touring Stage Manager for LUNG's 2019/2020 national tour of Trojan Horse. She is now producing for LUNG Theatre, Make It Beautiful Theatre Company as well as Associate Producer for Pig Foot Theatre's Hot In Here and Barrel Organ and English Touring Theatre on their Tess Young Company project. When she's not in a Luton van or lugging props round London, she is partial to a bit of arts and crafts and talking about the environment. To contact Camille, please contact Chris here
---
Chloe Ashley (England) (she/her) /DipCP2
Chloe is a London-based freelance producer and stage manager, currently working in the subsidised sector. In 2020, Chloe co-founded Undone Theatre, which focuses on experimenting with different forms of story-telling, showcasing queer perspectives and non-linear narratives. She is also working as Creative Producer for Pathway Theatre, developing the early stages of an outdoor, immersive touring production. She is passionate about giving a platform to new writing as well as creating theatre that is accessible to a wide variety of audiences. Email Chloe here
---
Chris O'Reilly (Sweden and Ireland) (He/Him) / DipCP4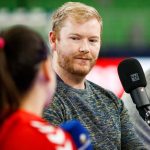 ---
Conor Dye (UK) (He/Him) /DipCP4
Conor is a freelance producer and writer. He specialises in new musical theatre and comedy, focusing on LGBTQIA+ stories. Working with his company, Lost Tapir Productions, he develops original work and new writing for stage and screen. 
Most recent credits include: Nul Points! (Union Theatre), JULIE: The Musical (UK Tour), My Sister is Missing (King's Head Theatre & The Other Palace), Crash & Land (Canal Café Theatre).  He can be found on Twitter at @conordye or via email at conordye [at] gmail [dot] com
---
Edmund Ross William Hunt (Malaysia / UK) (he/him) /DipCP2
Edmund is a proud aboriginal person from Peninsular Malaysia. His involvement in theatre production began in the first year of his bachelor's degree where he was involved as a stage manager, producer, actor, acting trainer/coach and director. Previous working experience includes managing cultural and film events/festivals and dance groups. He also has experience as an instructor and facilitator for Theatre & Stage Drama, Event Management and Stage Management course at Malaysian public universities for over 10 years. He aims to be the pioneer in developing the indigenous theatre in Malaysia and is committed to promoting and showcasing the arts and culture of the Malaysian Orang Asli community through performing arts, inspired by performances from Australia, New Zealand and the USA. He is passionate about musical theatre, designs and performance making and likes integrating musical elements in theatrical performances.  Email Edmund here LinkedIn: https://www.linkedin.com/in/edmund-ross-williams-hunt-1b10911a5
---
Eleanor Merton (Scotland) (She/Her) /DipCP4
Eleanor grew up in Cambridge, England and currently lives in Edinburgh, Scotland. She spent 20 years living in London working by day as a senior secretary, often in HR, in financial services, property development and investment and a spell at the Royal Opera House, Covent Garden. By night she played the viola in orchestras and at weekends organised Middle East human rights advocacy events. Just before the Pandemic she started producing theatre at Edinburgh Festival Fringe 2019 assisting on Accidentally Muslim, Lauren Booth's ground-breaking one-woman show. Ellie is a collaborative campaigning organiser by instinct, always aiming for the highest standards of administration, performance, and inclusive audience belonging. Contact: elliemerton [at] googlemail [dot] com
---
Ellen Burgin (UK/AUS) (she/her) /DipCP3
Ellen is an experienced arts marketer and theatre producer who specialises in the strategy and delivery of communications, marketing, and press, as well as specifically working across the creation and development of new musical theatre and female led work as a producer, general manager and project manager.  She is the Memberships and Communications Manager at Mercury Musical Developments and Musical Theatre Network, as well as part of the management team at Colchester Fringe Festival and at Prague Fringe Festival, and a freelance arts marketer with Emma Martin Arts Marketing. She completed the Stage One Producing programme in 2019, used to work for Arts Council England, and is an experienced grants writer, supporting a number of companies to successfully secure Cultural Recovery Fund funding across 2020/2021 and National Lottery Project Grant funding year round. Twitter @EllenBurgin Email Ellen here
---
Erin Rooney (Scotland) (she/her) /DipCP1
Erin is a multiple-disciplinary artist focusing on producing, directing and acting based in Glasgow but with transport for all of Scotland. Erin gained a first-class honour degree in Performance from UWS and completed her diploma in Creative Producing with the Chris Grady Institute. She created and is the artistic director of Etcetera Theatre Company Scotland which was founded in 2019. She directed, co-wrote, and performed in their first performance and continues to compile work for the company. She has moved to Glasgow to immerse herself in the city's diverse theatre scene and is passionate about creating new and exciting Scottish theatre. She has produced 2 shows in the fringe in 2021 and her niche sits within improvisational theatre and new writing, but she cannot wait to extend her skills to find other inspirations and new genres to explore. Contact via CGO chris [at] chrisgrady [dot] org
---
Finlay Caroll (London & West Country UK) (he/him) /DipCP3
Finlay is a theatre producer based in London, but with close connections to South East and South West England. After completing his Diploma in 2021, Finlay helped to deliver Exeter Fringe Festival and co-produced a play called LAVENDER which toured to Theatre Royal Plymouth, the Omnibus Theatre and Exeter Phoenix. Now, Finlay is Associate Producer at the independent Theatro Technis @ 26 Crowndale in Camden, where he works alongside Creative Director Kerry Kyriacos Michael MBE to deliver cabaret, theatre and music events and festivals. This included producing five-star queer cabaret Adventures of Straker at the Edinburgh Fringe 2022 and musical theatre show Revelations in London the same year.  Finlay is currently Programme Coordinator for the 280-seat Bedales Theatre in Hampshire, where he curates two seasons of touring work per year, as well as Content and Digital Lead for A Spotlight On (watch this space!). He runs an eco musical theatre collective called Scatter and is passionate about how music can build resilience amid change. Website spreadtoofinlay.com Email Finlay here  
---
Hamish Bamford (Scotland) (He/Him) /DipCP4
Hamish is a production sound designer who deeply understands immersive technologies for live environments. He educated himself by working with a number high profile audio suppliers and designers that have dedicated themselves predominantly to occupying the London West End and Broadway market. After doing a series of tours, Hamish found himself bored, and jumped onto the Fringe circuit,  ingratiating himself with a culture of people (and a way of living) that fly around the world to deliver infrastructure that creates what is known as the Fringe festival experience. Hamish is now working on a platform that allows these two worlds to collide, driven to spark innovation and create a development pathway that supports artists to develop and express different use cases for new and remounted works within a fringe environment. If this is of interest, or wish to access 'out of the box thinking' for anything else please email hamish [at] hamishbamford [dot] info
---
Jasmine Kuti Smith (UK) (she/her) /DipCP2
Jasmine is a London-based visual artist and designer who trained in Set, Production and Costume Design for Theatre, Film/Television and Performance. She has a passion for multidisciplinary artforms, combining her understanding of creating innovative spatial designs, performance, fashion, music and visual arts. She is also trained in creative practice and facilitation, shadow puppetry and has worked on projects in immersive theatre, site-specific performance, film and event producing. Jasmine practices as a visual artist in her free time, experimenting with a variety of mediums and in 2020 was selected to exhibit her work with Dark Yellow Dot at Genesis Cinema, Mile End, East London. Continuing to pursue her solo practice as an artist, Jasmine is now actively working in collaborative ways, developing this more through combined art forms together with other artist, creatives and professional practitioners. Website www.jasminekuti-smith.com LinkedIn https://www.linkedin.com/in/jasmine-kuti-smith-0663851ab/
---
Joanna Morley (England) (she/her) /DipCP1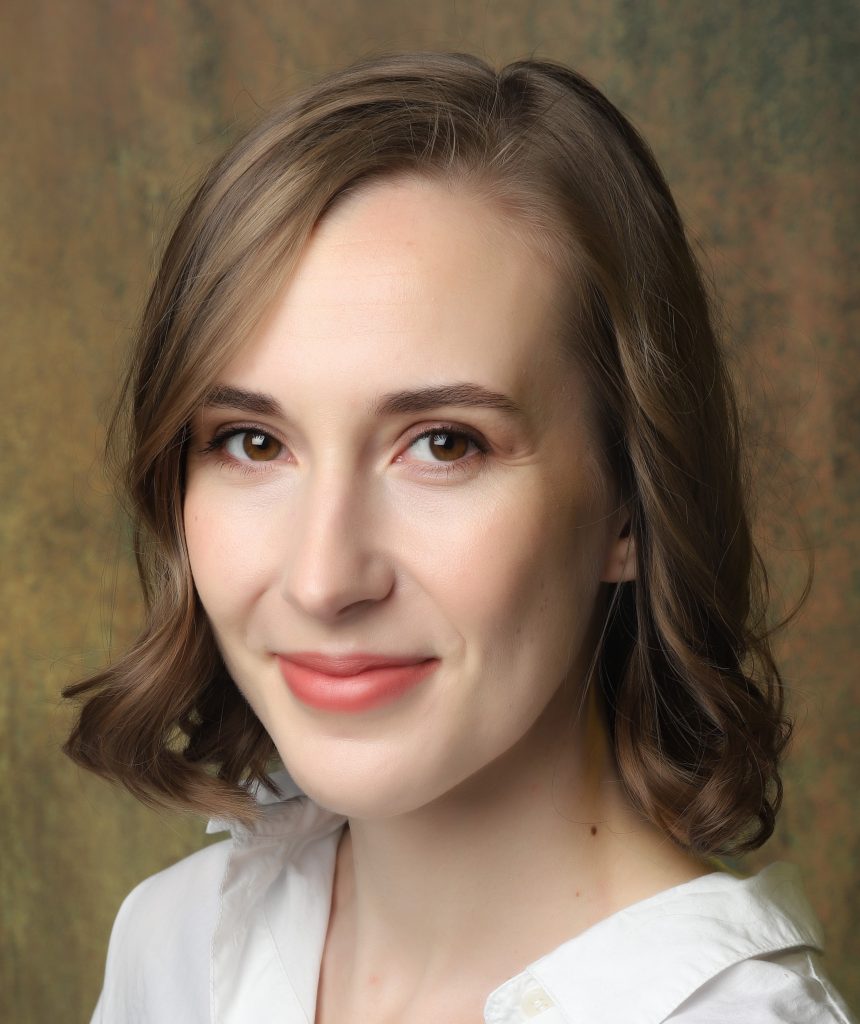 Joanna is a Theatre Producer based in London but working on projects across the UK. Her interests are working with disabled theatre makers. She is working towards developing a specialised practice creating theatre with embedded access as a key part of the making process. 
Currently she is working part-time as Administrator at Oily Cart.  Email: joannamorley [at] hotmail [dot] co [dot] uk
---
Joanna Woźnicka (UK and Europe) (She/Her) /DipCP4
Joanna is a Polish-British theatre producer, poet, director, and dancer. She is particularly interested in multi-lingual, multi-disciplinary, and community theatre. New writing is her jam – particularly when incorporating queer, female, and migrant voices. Joanna can be contacted via joannapwoznicka [at] gmail [dot] com and you can find out more about what she's up to right now here: https://joannapwoznicka.wixsite.com/creative
---
Katherine Henry (UK) (She/Her) /DipCP4
---
Lew Forman (England/Scotland) (he/they) /DipCP2
Lew is an emerging producer and the creative director of theatre collective The Counterminers. They have recently been working on the NT Live team at the National Theatre, bringing professionally filmed theatre to wider audiences around the world. They have also been continuing their freelance career, recently finishing a run of a gender-neutral cast production of "Jesus Christ Superstar" and working towards a new production of "Into The Woods" in Edinburgh, alongside two shows for the Edinburgh Fringe with The Counterminers. Website www.lewisforman.com , email is talk [at] lewisforman [dot] com
---
Liam McIntosh (London/Scotland) (he/him) /DipCP1
Liam McIntosh
Liam is a Commercial Theatre Producer having started his first theatre company back in 2013, aged just 16, and now working under his new company Liam McIntosh Entertainment  specialisingin Pantomime and Musical Theatre. Based in London and Central Scotland, Liam has recently been Production Coordinator on 'Captain Sandy Live' for New Frame Productions, as well as being Creative and General Management Consultant on three fringe/off west end productions. In Pantomime he has written over 25 pantomime scripts and produced 9 successful pantomime seasons. Liam is currently working on two new musicals in development with aims for 2024 productions and workshops, as well as being in discussions to return to Pantomime for the coming season. Liam is currently Social Media and Content Manager for The Savoy Theatre, London (ATG),Specialising in the strategizing and creation of content he has delivered successful social campaigns on Gary Barlow; A Different Stage, Jack Whitehall and Friends and Pretty Woman the Musical, and currently working on the summer transfer of A Little Life. Liam's Website www.liammcintosh.co.uk Email liam [at] liammcintosh [dot] co [dot] uk
---
Lizzie Franks (England) (she/her) /DipCP1
Lizzie is a freelance director, choreographer and producer. Her producing credits include two Edinburgh Fringe Comedy shows, which she also wrote and performed in, a rehearsed reading of a new play Nadya at The Park Theatre and an Arts Council Funded RnD of a new Musical The Toilers of the Sea at The Old Market (Brighton). She has recently been awarded DYCP funding which is helping her to develop her skills. She is passionate about making and supporting theatre that combines music, dance and strong narratives. Website: www.lizziesarahfranks.com Email lizziefranks [at] hotmail [dot] co [dot] uk
---
Lucy Donald (UK) (she/her) /DipCP1
Lucy is a Royal Holloway Drama graduate based in London. She is a freelance creative producer and the incoming Project Manager for With Flying Colours – a 4 year project funded by Arts Council England and the DCMS which is part of the wider national effort to bring exciting cultural opportunities to young people across England in targeted areas. Previous Experience Includes: Assistant Producer for Little Amal at COP26 (Good Chance Theatre), Cut Out for Emma Baskeyfield Theatre; Petrol Headz (Barbican Theatre, Plymouth 2021), Block'd Off R&D (Wooden Arrow and El Gordo Theatre Co. 2021) and The Voices in the Back of Your Head  (Side Dish Theatre Company for the Royal Court Young Agitators 2020). Website www.lucydonald.com Instagram @lucyproduces 
---
Maris Meos (Estonia/SW England) (she/her) /DipCP2
Maris is the Creative Producer of EDEN'S CAVE, a laboratory performance company that develops innovative projects in response to global questions of our time and offers training opportunities from its base in the Forest of Dean. Maris holds a degree in Leisure Time and Cultural Management and Teaching from the University of Tartu Viljandi Culture Academy, Estonia. During her studies, she was part of the organising team for various conferences, festivals and theatre productions, where she gained skills in fundraising, sponsorship, marketing and project management. She spent five years as the lead Project Manager at The ASHA Centre, a holistic peace education centre, where she spearheaded large-scale Erasmus+ projects in non-formal education, creative arts and community development. Maris is passionate about incorporating artistic practice and creative inspiration into all aspects of her work. She strives to create visionary, spacious and accessible engagement spaces that complement the work itself. Additionally, Maris is committed to promoting the importance of holistic approaches to team building and producing. LinkedIn www.linkedin.com/in/maris-meos-233a27112 
Email Maris here 
---
Megan Schadler (USA/France/UK) (she/her) /DipCP1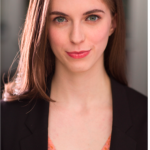 Megan Schadler is a writer and producer with bases in New York and London. After graduating from the American Academy of Dramatic Arts, Megan began working as a freelance & independent Producer in NYC. Megan is passionate about new writing. When she isn't developing her own scripts she's producing scratch nights and networking events that provide opportunities for other emerging artists and foster a diverse & supportive theatre community. Megan is a co-founder of Stagepunch.com, a subscription service designed to help teens get into drama school. In 2021, Megan completed the CGO Institute Diploma for Creative Producing course (UK). She co-founded The Fifth Producer, a collaborative and support network for Early Career Producers that advocates for better inclusion, diversity, and sustainability in the theatre industry. In 2023, Megan produced a reading of Ivan Faute's Lost Sock Laundry for the TRU Voices New Plays Virtual Reading Series. She's also served as the Assistant to Broadway producers Nelle Nugent and Kenneth Teaton. In the Fall, Megan will relocate to London to study Writing for Stage & Broadcast Media at the Royal Central School of Speech and Drama. Instagram: @MeganSchadler  Website: meganschadler.com or Email: megschadler [at] gmail [dot] com
---
Niels van Doormalen (The Netherlands) (he/him) /DipCP1
Niels is a founder and producer of Oatmilk studio. Niels also works for Theater aan de Parade in 's-Hertogenbosch as a creative producer/ programmer. Oatmilk studio produces new musicals with young writers and composers. Oatmilk produced the Dutch-British musical Before After and is currently developing a Dutch comedy musical (Ver van je bed), based on the work of Harry Bannink and Annie M.G. Schmidt. Niels graduated from the University of Amsterdam (Theatre and Drama Studies) and continued his studies at Goldsmiths, University of London (Musical Theatre Producing). During his studies, Niels worked as an assistant producer and marketing strategist. Theatre credits (NL) include The Color Purple, Fun Home, The Bridges of Madison County, Soof- de Musical,  Expeditie Eiland. Vlucht and Op klompen door de dessa.  Website: www.nielsvandoormalen.com  Supported by PPO Fund from Platform ACCT (Ministry of Education, Culture and Science – The Netherlands)
---
Patricia Dzigbordi Akoli – (London/UK) (she/her) /DipCP3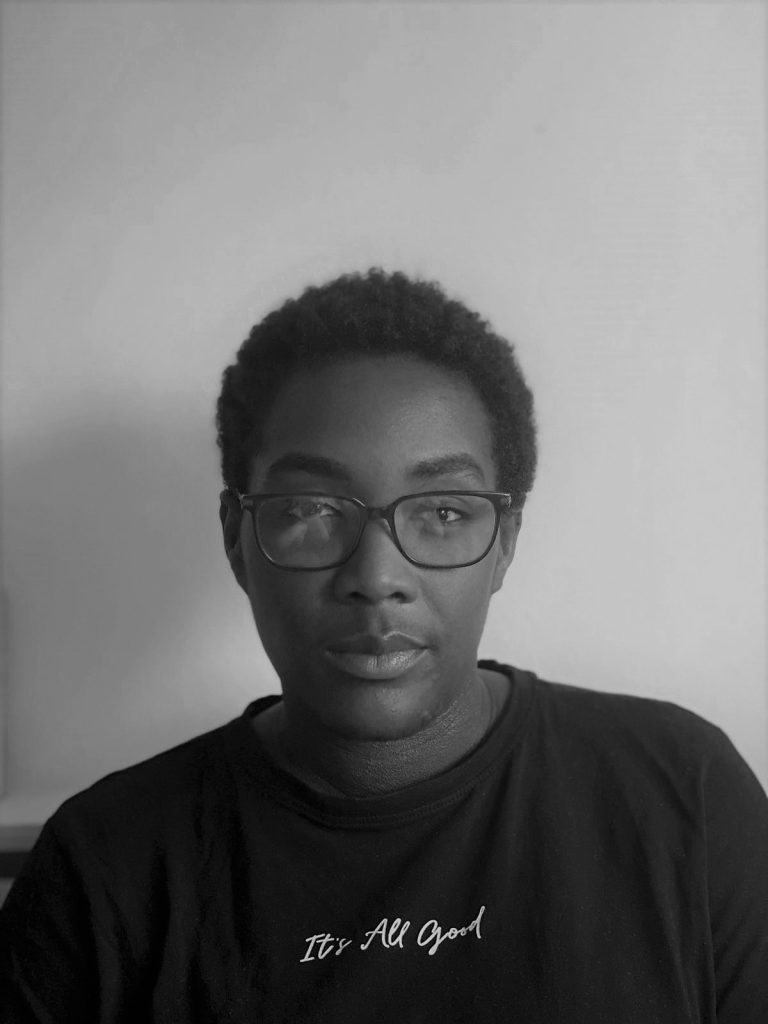 Patricia is an multi-faceted creative, facilitator and producer who believes all people are creative beings. She is Black British of Ghanian Descent and hold a BA in Drama, Applied Theatre and Performance (UEL) and currently freelance produces and voice acts. She brings integrity, compassion and diligence to her work. To date she has worked with:
The Clod Ensemble, Performing Medicine, The Royal Docks, Hackney, Haringey, Newham and Enfield Council, JR Inside Out, Beki Bateson Ltd, London International Festival of Theatre The Bernie Grant Arts Centre, Looks Like Me Ltd, The Arcola Theatre, Produced Moon, Immediate Theatre, The London Bubble Theatre, N'DA Dance Company, University of Colorado Boulder's Performers Without Borders, The Salmon Youth Club and the High Cross Youth Project.  Patricia is currently creating a visual and verbatim inspired piece that will be developed in collaboration with participants in relation to eczema and society; it will explore the juxtaposition of skin, pigmentation and identity in relation to eczema and society. Patricia is available for work. Please contact the Chris Grady Institute to be put in touch. chris [at] chrisgrady [dot] org
---
Phoebe Schenk (England) (she/her) /DipCP1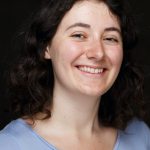 Phoebe is a London-based theatre producer, tour manager, and Assistant Producer of Waterperry Opera Festival. Graduating from Cambridge University specialising in Race & Gender relations, she is professionally and academically committed to platforming intersectional voices. She booked and led three international theatre tours to East Asia, South Asia, and Western Europe. Additional experience includes managing live music events for London Jazz Festival and programming St John's May Ball.  Email: Phoebeschenk99 [at] gmail [dot] com
---
Rachel Harley (UK) (She/Her) /DipCP4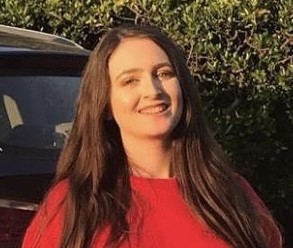 Rachel Harley is an actor and producer with a passion for stage combat. While training as an actor Rachel found a talent for producing. Since graduating she has produced 'Des Fleurs' at The Space Theatre and is currently working on 'Let The B*tch Out' at The Golden Goose Theatre. Rachel has a wide range of cocktail knowledge and makes a very good expresso martini.  Contact: rachelharley180 [at] gmail [dot] com
---
Siva Zagel (South East England) (she/her) / DipCP1
Siva is currently Head of Programming at The Courtyard Theatre and Producer for Court Theatre Training Company in London. She is also a freelance Creative Producer, Programmer and General Manager. Honing skills from Edinburgh Festival Fringe, working with companies and venues including STFW (Edinburgh), Outside Edge Theatre, Hoxton Hall, Metal Culture, also extensive touring experience. Interested in Real life stories, Dance, Opera, Visual Arts, Immersive Theatre, Sensory Theatre and Arts Community. Recent Project: Polished Scar, with AboutFace Theatre Company – The Park Theatre 2022. Email: siva.zagel.co.uk
---
Sofia Pricolo (Scotland and Argentina) (She/Her) /DipCP4
Sofia is an emerging theatre producer and director. She is Argentinian-Italian but grew up abroad in England, the Philippines, China, and Brazil. Sofia is currently based in Scotland as she completes her final year at the University of Edinburgh in Politics and International Relations. In September she will be based in London as she begins her CGO & Projekt Europa internship. Sofia has a passion for musical theatre, political theatre, and migrant theatre. She has produced and directed a variety of new work and commercial theatre for the last two years in Edinburgh, including at the Edinburgh Fringe Festival.  Contact: mspricolo [at] gmail [dot] com
---
Tori Jones (South East England) (she/her) /DipCP3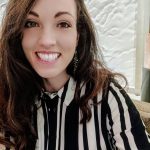 Tori is a producer and director who specialises in community theatre; her passion is making the arts inclusive and accessible for all. She has worked for and gained experience with Immediate Theatre, London Bubble, Zinc Arts, Age Exchange, Polka Theatre and Steps Drama. In 2013, she moved to Thailand, where she set up her own company that specialised in teaching English through drama. She then went on South Korea, where she taught, produced, directed, and facilitated in the southern city of Gwangju. Back in the UK, Tori has project managed both in the corporate and charity sectors. She is a qualified teacher with five years teaching experience in the U.K and has been teaching facilitation practice at East 15 Acting School for the past three years. Now, after being awarded the DYCP (Develop Your Creative Practice) arts award, she aims to develop her practice and combine all her experience to establish her own community theatre company in her home town of Southend-on-Sea, Essex.  To contact Tori, please contact Chris here
---
Applications are being accepted for DipCP5 (Nov 2023-Feb 2024) and DipCP6 (April-June 2024). Be part of this growing gathering of future leaders and creatives. Thank you to all of them for making CGO Institute a creative energy centre.