I joined Mountview Academy of Theatre Arts in London in 2013 to co-establish the Industry Liaision office, and from 2015 I created and led the MA Creative Producing course.  There were 4 graduated MA producers in the first cohort (2015/16), 7 completed their MAs in the second cohort (2016/17). And 10 creative producers finished my last year leading the programme (2017/18) and are available for projects. I gathered a cohort of 13 producers for 2018/19 and handed over the course to Pam Fraser Solomon, an experienced television producer and theatre director.
Below are the producers from the course who are always interested to hear about new projects, and at the end of this page are the names of the 2018/19 cohort we have gathered for Pam as her first cohort in the Peckham new building.
The 2015/16 – very first graduating cohort…
Tim Chittenden MA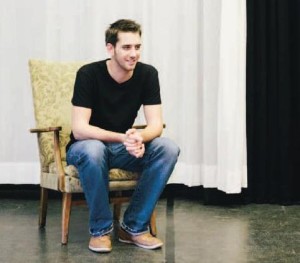 Tim has a passion for plays and new writing that explore human relationships, and enjoys exploring how narratives can be told. A Dedicated creative producer, with formal qualifications to match his skills and capabilities. A background in devising theatre as part of an ensemble and working closely with directors to produce the highest standards. A former supported artist of the Pegasus Theatre in Oxford, his experiences in production have been working alongside writers and directors to achieve artistic vision, creating marketing plans and fundraising, budgeting for shows, as well as liaising and negotiating with venues.  Email: timothy [dot] keith [dot] chittenden [at] gmail [dot] com  Twitter: @timothykeith
Ellie Claughton MA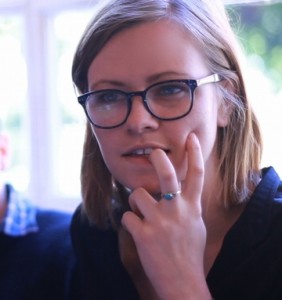 Ellie is a freelance Theatre Producer who has worked with companies across the UK and is currently Producer for LUNG, Breach Theatre and Barrel Organ. She began her career at Headlong, was shortlisted for The Old Vic 12 (2017) and trained at Mountview Academy of Theatre Arts in MA Creative Producing where she now teaches.
Her theatre credits include: CONSPIRACY (New Diorama Theatre & Underbelly, Edinburgh Festival Fringe), It's True, It's True, It's True (Fringe First Award & The Stage Award 2018, New Diorama Theatre & Underbelly, Edinburgh Festival Fringe & UK Tour), Trojan Horse (Amnesty International Freedom of Expression & Fringe First Award 2018, Summerhall, Edinburgh Festival Fringe & UK Tour), Arabian Nights (Hoxton Hall), The Drill (UK Tour), Goodnight Mr Tom, It's A Wonderful Life (East Riding Theatre), Who Cares (UK Tour), It's Different For Girls (East Riding Theatre & UK Tour), E15 (BAC & UK Tour), The Pulverised (Arcola & York Theatre Royal), It Is So Ordered (Pleasance Theatre), Dreamless Sleep (Upstairs at the Arts), The StorytEllas (East Riding Theatre), Odd Shaped Balls (Old Red Lion Theatre) and Don't Smoke In Bed (Finborough Theatre).  As Assistant Producer: Disco Pigs (Trafalgar Studios) and All Our Children (Jermyn Street Theatre). (Updated  190320)
Email: eclaughton [at] live [dot] co [dot] uk  Twitter: @eclaughton.
Daisy Hale MA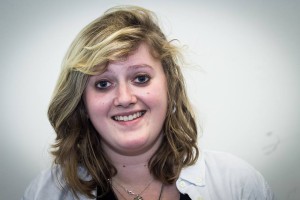 Daisy Hale is an independent producer working with a variety of artists. They graduated with an MA in creative producing from Mountview Academy and are one of the Old Vic 12 Producers 2018/19. The artists they work with are largely socially engaged artists working in experimental, cross-form theatre. They are currently producer for Pecs Drag Kings, Ray Filar, Katie Greenall, Engineer Theatre Collective and Not Your Circus Dog, in association with Access All Areas. They are a trained disability equality trainer who can deliver training to arts organisations.
Previously, they were the associate producer of the Gerry's Studio for Theatre Royal Stratford East, developing a host of emerging artists and full studio programme, they were then asked to join the main house of TRSE as assistant producer managing special projects, visiting company projects and deputising on the core programme. Before that they were the assistant producer of Millfield Theatre for London Borough of Enfield, managing a rolling programme of visiting companies.  (updated 190325)
Contact: daisy [at] the-hale [dot] com Website: www.the-hale.com
Denise Koch MA
Denise is a published writer of two novels, with a strong mixed media background. She worked for several years as a Project Manager in the video games industry and amongst her clients were Zynga, HBO and Square Enix. She has experience in organising and managing multifunctional and culturally diverse teams. This year she will launch her first mobile game with Hidden Doors Games, combining digital art with live entertainment. Denise has a passion for musical theatre and worked as Production Assistant with Lost Musicals. She has recently worked with Musical Producer Willem Metz and VBW Vienna.   She has joined Sony as Production Coordinator at Sony Computer Entertainment Europe (contracted by ASG), alongside establishing a new play production company for the UK theatre.  Email: denisekoch03 [at] gmail [dot] com
The 2016/17 Creative Producers 
Pouneh (Penny) Babakhani  
Penny is an Iranian-German independent producer who works primarily with migrant and multicultural artists. Her most recent project, Peyvand Sadeghian's DUAL دوگانھ , won Show of the Week at VAULT Festival 2020. She is currently producing for Company Three and the Old Vic 12, sits on the steering group of MENA Arts UK, and previously worked across production, programming and administration at Selladoor Worldwide.   Email: pbabakhani [at] gmail [dot] com Twitter: @PennyBabakhani
Daniel Cooper
Daniel is the Producer Programmer at Park Theatre – working closely with the Artistic and Executive Directors to establish programming priorities, identify and develop new work as well as lead on the staging of in-house productions. These have included La Cage Aux Folles, Sydney & the Old Girl, Rosenbaum's Rescue, End of the Pier and Building the Wall as the innovative celebrity-led fundraiser shows Ian McKellen with Shakespeare, Tolkien, Others & You and Whodunnit [Unrehearsed]. Daniel also has four years' experience within theatre fundraising (individual giving, trusts and foundations and galas) and led a successful £250k Culture Recovery Fund application. He speaks Spanish, has a BA in French, German and Italian and previously worked as a secondary school language teacher. He is interested in new writing and revivals (plays and musical theatre) as well as adaptations of contemporary European writing for the London stage.  (Updated 210321)  Email: daniel.cooper[at]homail.co.uk   Twitter: @d_ewc
Courtenay Johnson 
Courtenay Johnson is a theatre and cultural projects producer, running Carbon Theatre, with a focus on female-led and inclusive work. She is also Executive Producer of 60 Miles by Road or Rail, an arts and heritage organisation based in Northampton. Her work ranges across disciplines and forms including small and mid-scale theatre, heritage, sensory, music, dance, VR and installations. She works with artists including Palestinian interdisciplinary artist Riham Isaac, writer and performer Alexandra Donnachie, digital dance artist Kerryn Wise, disabled and chronic illness focussed Radical Body, female focussed Hatstand Productions and award-winning writers Leanne Davis and Manjeet Mann. She is supported by Stage One and MGCfutures and supports artists in Nottinghamshire and Derbyshire as part of Big House: Produce. She is also a mum to a wonderful daughter who popped out a month after she graduated from Mountview with her MA in Creative Producing (2017). courtenay [at] carbontheatre [dot] org [dot] uk (courtenay [at] carbontheatre [dot] org [dot] uk)www.carbontheatre.org.uk  www.60milesbyroadorrail.co.uk
Peevara Kitchumnongpan – 
Peevara is a producer, director and actor from Thailand with a strong passion for theatre. He is determined to bring accessible plays and musical across to both Thailand and UK. Peevara graduated with BA(Hons) Acting from Birmingham School of Acting, Birmingham City University, UK. His previous theatre credits in Bangkok include Love Game the musical (Musical Musicals), Stick Figures (Thonglor Art Space), MOM The musical (Dreambox Theatre), Miss Saigon(Scenario), Jack and the Beanstalk and Fanfare to Murder (BCT), Stovepipe and Joseph K (Crescent Theatre, UK). Peevara also directed Almost, Maine (BCT), Thep Kong Thai musical performance (Channel 5) and Les Miserables Bangkok Movie Premiere (Siam Paragon).
Peevara is based in Thailand working across SEAsia Email peevarak [at] gmail [dot] com
Mathilde Moulin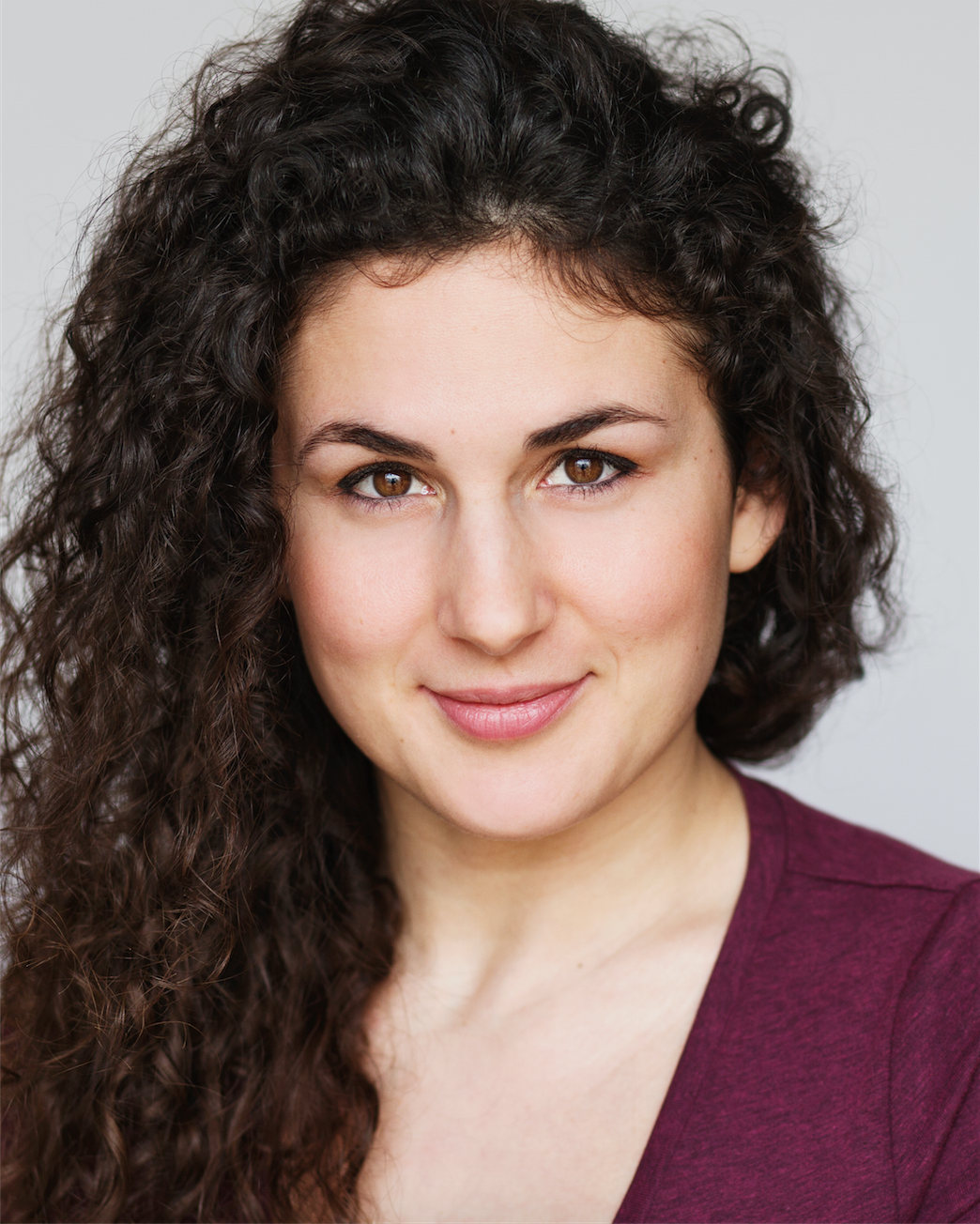 Mathilde was born and raised in France where she made her Musical Theatre debut as a performer. She moved to London in 2013 and graduated from the Associated Studios 1-year Musical Theatre course after which, led by the passion to create she co-founded WEF Productions and produced many Musical events with this federation of French artists and creatives, with a view to fostering exchange and inclusion of international artists in London's Musical Theatre landscape.  In 2017, Mathilde graduated from Mountview Academy of Theatre Arts, obtaining a Master's Degree in Creative Producing. In 2020, Mathilde joined forces with Katy Lipson to transfer the French outdoor theatrical experience C-o-n-t-a-c-t to the streets of London, in the middle of a pandemic. In 2021, C-o-n-t-a-c-t will travel to Manchester, Toronto (Canada), Gothenburg (Sweden), Switzerland and more.  Mathilde is also currently working on the script of her first short film.    (Updated 31st Mar 21)
Email: mathildemoulin [at] hotmail [dot] com
Julia Mucko  
Julia is a creative producer and fundraiser from Poland. She is currently working as Individual Giving Manager at the Donmar Warehouse, and is also Director of Professional Development at Young Arts Fundraisers. She began her career as Resident Producer at Jermyn Street Theatre, before going on to establish Snapper Theatre, of which she is now Executive Director. She then joined the fundraising department at Mountview, where she also studied MA in Creative Producing. (Update 210912)
e-mail: muckojulia [at] gmail [dot] com twitter: @juliamucko
Agnieszka Solska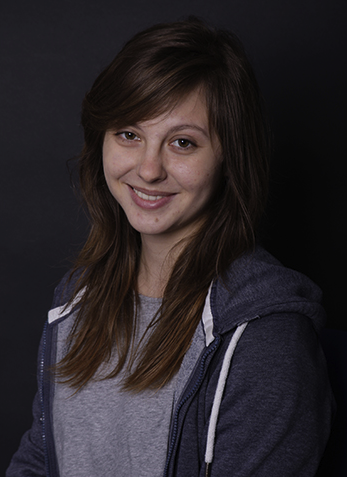 Agnieszka is a freelance LX and artist with a current understanding of theatre industry working practices. As an artist her work includes playwriting, storyboarding, short stories and poetry; as a lighting technician: hire co-ordination, live events and both producing and touring theatre. She has been working in London professionally since 2009, moving from Singapore. Formal training includes performance, technical theatre and producing, Credits, without boring too much, include: writing: 'Maidentrip,' 'A Night in the Wilderness,' design: 'Sandholm' (Academy of Live and Recorded Arts), 'Lilies' (Courtyard), 'Cowboy Mouth' (King's Head), hire co-ordination: 'Aladdin' (Prince Edward), 'Mary Poppins' (UK Tour), 'American Buffalo' (Wyndham's), backstage LX: 'The Red Shoes' (Sadler's Wells), 'Cinderella on Ice' (South Africa Tour), 'Allelujah!' (Bridge)
The current focus of Agnieszka's work is creative development of ideas followed by project direction to delivery, much like creative producing. (updated 190330) email: agnieszka [dot] solska [at] gmail [dot] com
The 2017/18 Creative Producers 
The 10 producers completing their MA in Creative Producing are
Christina Sturken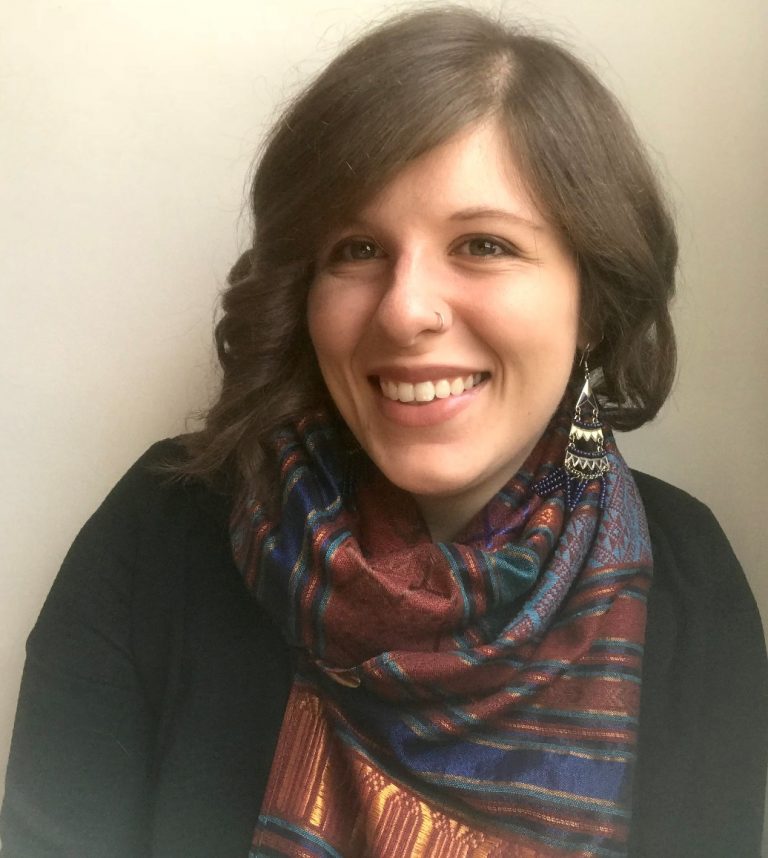 Christina is a San Francisco Bay Area (USA) producer, manager, and designer. She received her BA in Theatre Arts from San Jose State University (2012) and her MA in Creative Producing from Mountview (2018). Previous Bay Area credits include Stage Manager, Assistant Stage Manager, and Props Designer for clients such as Silicon Valley Shakespeare, City Lights Theater Company, and Red Barn Productions. Previous London credits include Associate Producer for H.R.Haitch (Iris Theatre) and Assistant Producer at Iris Theatre. Christina is currently Assistant Company Manager at the American Conservatory Theater in San Francisco.  Email: c_sturk [at] yahoo [dot] com    Website: cmsturken.carbonmade.com
Ellie Fitz-Gerald
Ellie graduated with a distinction from the MA in Creative Producing at Mountview Academy of Theatre Arts in 2018.  Since graduating Ellie has worked as a freelance theatre producer and is currently the Producer for NSDF and is the Producer/General Manager for theatre company Plain Heroines. She has also worked for companies including Laura Elmes Productions, Paines Plough, DEM Productions and was the Festival Coordinator for the National Student Drama Festival in 2019 and 2021.  Email: efitzg [at] hotmail [dot] co [dot] uk
Emma Joyce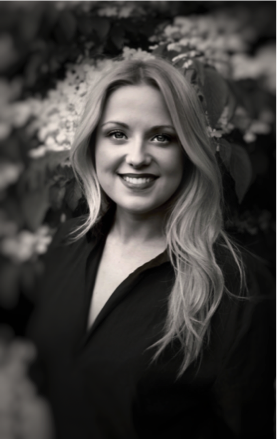 Emma Joyce is a First Class BA Honors Graduate in Music Theatre from the University of Central Lancashire 2015, where she made her debut as a Producer, Director and Performer. She was also an Ambassador for UCLAN as a member of the Award-Winning UCLAN Chamber Choir directed by Mark John Goggins. The choir toured the South of France, performing for a variety of audiences including deprived communities. Some of her credits include: Woman 2, Songs For a New World (St. Peter's Performing Arts Centre), Ensemble Guys and Dolls (St. Peter's Performing Arts Centre), Zebra Just So (UCLAN Musical Theatre Society), Grandma Rosie The Wedding Singer (UCLAN Musical Theatre Society) Ensemble and Soul girl Jesus Christ Superstar (St. Peters Performing Arts Centre). Since then, Emma Joyce has been working freelance as a Producer and Performer. Currently she is studying for her MA in Creative Producing at Mountview . Emma Joyce hopes to pursue a diverse career working to expand both Producing and Receiving Theatres and/or within Television Producing. Email: emmajcraggs [at] gmail [dot] com
Helena Pastor Garcia
I'm Helena Pastor, graduated in Media and Film Studies in Madrid, very passionate for the cinema, visual arts and the performing arts world. Art is what keeps my soul constantly alive. Alongside 16 years of ballet training with the London based Royal Academy of Dance, I've also been performing music (violin) theatre,  photography and filmmaking by producing, directing, and editing.  As MA Creative Producing student, my main goal is to improve my potential skills and get to know all types of technical and practical work, using my previous experience to achieve growth and enrichment in a personal and professional sense.  Email: helena [dot] pastor [dot] garcia [at] gmail [dot] com
Joanne Blunt
Joanne is passionate about regional theatre and engaging hard to reach audiences. Her producing work includes shows at the Edinburgh Fringe Festival, across London and the Midlands. She also has experience in technical theatre, specialising in sound design. She held the position of Administration and Communications Co-Ordinator at Black Country Touring and is now the Assistant Producer at the Nottingham Playhouse. 
email
joanne_elizabeth_blunt [at] outlook [dot] com
Olivia O'Connell
Olivia O'Connell is a producer, director and fundraiser. Most producing credits include Beyond: Sugar Mice (Drayton Arms Theatre and Edinburgh Festival Fringe), Reconstituted (Theatre503), Nadja's Song (Tête à Tête: The Opera Festival) and Patience (International Gilbert and Sullivan Festival, Harrogate Theatre). Olivia currently works at CONTACT Manchester, where young people are empowered by creativity to become leaders in the arts and their communities. Olivia has previously worked at Manchester International Festival, Tête à Tête: The Opera Festival, Buxton International Festival, Classical Opera and The Mozartists, Improbable and Opera Holland Park. She is interested in producing and directing music theatre with a particular focus on new writing by female-identifying writing and composing teams.
(Updated 191011)
email oliviacaitlinoconnell [at] gmail [dot] com,
Piers Cottee-Jones 
Piers is a producer, director and writer who graduated from the University of Leeds, where he performed in 15 shows and was on the production teams for 7 shows, in addition to producing large scale awards nights. Since graduating he has been an assistant agent at Jonathan Arun and has become the Artistic Director of 203 Theatre, who have taken 2 shows to the Edinburgh Fringe Festival (Brothers, 2017, Underbelly, 5* DeadlineNews.co.uk and Untold Wars, 2015, Greenside, 5* Edinburgh Spotlight). In addition to this Piers has also performed in 2 other shows at the Edinburgh Fringe (The Gospel According to Jeff, 2010 and Americana, 2014) as well as working at the box office at the Pleasance. Piers hopes to produce and direct physical theatre, commercial theatre and musicals and is also keen to explore any opportunities that come his way. Email piers [at] cotteejones [dot] com
Sandra Ballardo
Sandi is a Peruvian producer with experience in independent theatre. She graduated with a degree in Performing Arts and Literature from the Universidad Científica del Sur in Lima, and from the MA Creative Producing at the Mountview Academy of Theatre Arts. Sandi has mostly experience as a production manager of fringe theatre and her producing credits include Sótano Club (Rational Theatre), Pikiti pikiti paz (The Olive Grove), El amor joven (Microtheatre) and 13 Club (Amateur Artists Association). Sandi has also experience producing theatre festivals (FITCI and Escena Sur) and more than 5 improv theatre shows. In London she worked developing the Evolution Festival at the Lyric Hammersmith and she currently works at the Grand National Theatre in Lima.  (Updated 190320)
Email: sandiballardov@gmail.com
Tanya Agarwal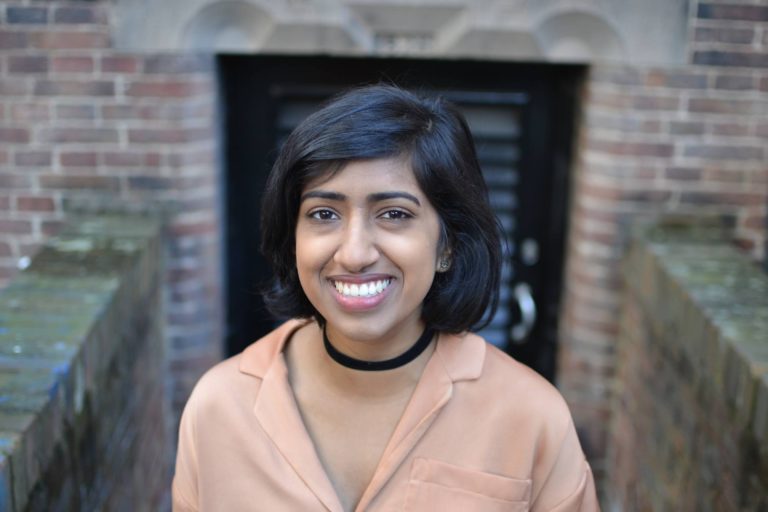 Tanya is a British Indian Theatre Producer. She has previously worked at New Diorama Theatre, London International Festival of Theatre, and Headlong. Currently she is the Executive Assistant at King's Head Theatre. She has also worked as a freelance theatre producer, taking shows to Brighton Fringe, Edinburgh Fringe, Indonesia, and China. She has a strong interest in diversity and representation.
Credits: Tokyo Rose (Untapped Award Winners 2019, Edinburgh Fringe 2019, New Diorama), The Half Moon Shania (Best Musical at Edinburgh Fringe 2018, Vaults Festival 2019, Incoming Festival 2019), Police Cops (Jakarta, Shanghai), Love Songs (Edinburgh Fringe 2018, Camden People's Theatre, Soho Theatre), Pig Circus (shortlisted for the Les Enfants Terribles Fringe Award, Exeter Phoenix, Edinburgh Fringe 2018)   (Updated 190322)
Email: tanyaagarwal [at] btinternet [dot] com
Twitter: @agarwaltanya96
Pulp by Hitchhiker Collective
New Diorama Graduate Emerging Company 18/19, 
Exeter Phoenix Associate Artists 19/20
Tom Mack
Tom currently works as a Production Assistant in the Digital Media Department at the National Theatre. This involves working across all filming activities at the National Theatre, from short-form learning and marketing content to the long-form NT Live captures for NT At Home and cinema release. Prior to working at the NT, Tom worked at Playful Productions across a number of West End shows including Wicked, Kinky Boots and Come From Away.  He is keen to make links with rural and LGBTQ+ creatives, as well as artists with an environmental focus, looking for a producer, especially if they're interested in incorporating digital media within their work.  His producing credits include, but are not limited to: "Hamotzi" by Emma Zadow (Theatre503, Battersea); "Professional" by Charlotte Cromie (Karamel Club, Wood Green); "Ordinary Days" by Adam Gwon (National Student Drama Festival 2017, Hull); "USHERS: The Front of House Musical" (Edinburgh Festival Fringe 2016); "Avenue Q" by Robert Lopez and Jeff Marx (Assembly Rooms Theatre, Durham); and Nadia Fall's "Home" (Assembly Rooms Theatre, Durham). Twitter: tbmack_ Email: thomasmack95 [at] gmail [dot] com
The 2018/19 Creative Producers
I am pleased to offer this list of 13 new producers who will be studying with Pam Fraser Solomon and an array of the teachers and mentors who have helped to make the course. Pam will offer a new platform for their biogs to be displayed, for now I offer their names, and where they have agreed, their email contacts:
Amber Ryder (England), Corey Reynolds (Australia), Cory Duffill (England), Dahna Borajevic (Croatia) dahnaborojevic [at] yahoo [dot] co [dot] uk, Grace Dickson (England) gracehdickson1996 [at] gmail [dot] com, Guillaume Doussin (France/Canada) gdoussin [at] gmail [dot] com, Lacey Ruttley (England), Leigh Spence (England), Lydia Harrison (England) harrisonlydia95 [at] gmail [dot] com, Marie-Elena Nash (England), Mathew Page (Scotland) Mpage2701 [at] hotmail [dot] co [dot] uk, Paige Evans  (England)  paigeevans06 [at] hotmail [dot] co [dot] uk,  Rebecca Lyle (England) rebecca [dot] lyle96 [at] gmail [dot] com,
For information on the course for 2019/20, please go to the Mountview website for more information.