Chris leads the MA Creative Producing course at Mountview Academy of Theatre Arts in London.  There are 4 graduated MA producers in the first cohort, and there are 8 studying in Wood Green and available for projects now. They complete their formal course on July 9th with a self-produced five week Mosaic Festival of 8 plays in collaboration with the MA Theatre Directing course and 8 one person shows commissioned/produced by them
See the first Rep program here 
LATEST NEWS July 2017:  2nd cohort: Penny joins The Bunker to general manage a season at the Tristan Bates, Julia joins Jermyn Street Theatre as inhouse producer, Daniel joins the development department of the Park Theatre in Finsbury Park, Courtenay prepares to produce 2 Edinburgh solo shows at the Rose Street Gilded Balloon, Peevara heads back to Thailand to join ensemble and line produce a season heading to the Melbourne Festival.  1st cohort: Daisy moves to Theatre Royal Stratford East to be producer of Gerry's Bar and Studio space. More appointment news as we have it.
The 2015/16 – very first graduating cohort…
Tim Chittenden MA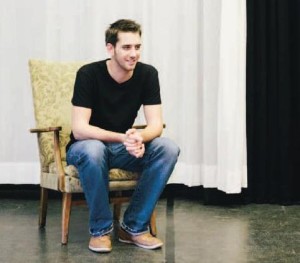 Tim has a passion for plays and new writing that explore human relationships, and enjoys exploring how narratives can be told. A Dedicated creative producer, with formal qualifications to match his skills and capabilities. A background in devising theatre as part of an ensemble and working closely with directors to produce the highest standards. A former supported artist of the Pegasus Theatre in Oxford, his experiences in production have been working alongside writers and directors to achieve artistic vision, creating marketing plans and fundraising, budgeting for shows, as well as liaising and negotiating with venues.  Email: timothy [dot] keith [dot] chittenden [at] gmail [dot] com  Twitter: @timothykeith
Ellie Claughton MA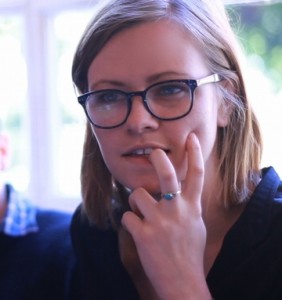 Ellie has worked with companies across the UK as a Producer and is Headlong Theatre's Administrator. She is Company Manager and Producer for Plane Paper Theatre who are currently Live Theatre's Associate Artists. She is also Producer for Changing Face Collective, LUNG Theatre (The Lowry Associate Artists) and She Productions and is Assistant Producer at Tara Finney Productions. Her recent projects include E15 (BAC & UK Tour), The Pulverised (Arcola & York Theatre Royal), It Is So Ordered (Pleasance Theatre), Dreamless Sleep (Upstairs at the Arts), The StorytEllas (East Riding Theatre), Odd Shaped Balls (Old Red Lion – 'punchy, socially relevant, boundary bashing…pinnacle of fringe theatre' – A Younger Theatre, 5 time Off West End award nominee) and Don't Smoke In Bed (Finborough Theatre). As Assistant Producer: All Our Children (Jermyn Street Theatre).  She is currently developing numerous projects including:Trojan Horse (LUNG Theatre) Says I Say He (Changing Face in association with Ron Hutchinson), Quay West (Changing Face), Its Different For Girls (In association with East Riding Theatre) and Scrambled (Plane Paper Theatre in associaition with Live Theatre and HighTide Theatre).
Email: eclaughton [at] live [dot] co [dot] uk  Twitter: @eclaughton. Company website:www.planepapertheatre.com
Daisy Hale MA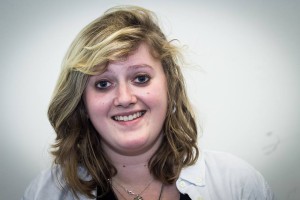 Daisy is currently working as the Assistant Creative Producer for the Millfield Theatre. She also continues to produce freelance, with upcoming shows STAMP! at Clapham Omnibus and Moonshine's Entirely Necessary Adventure at the Ovalhouse, both in February 2017. Daisy also works with Pecs Drag King Collective, who have 'Pecs The 80s Show' coming to The Glory in March and has development project 'The Artificial Brain', a play surrounding the links between Autism and Artificial Intelligence ongoing having just done a R+D at Diorama Arts Studios and looking to be in production by 2018.
See www.the-hale.com for more. Email: daisyerhale [at] gmail [dot] com
Denise is a published writer of two novels, with a strong mixed media background. She worked for several years as a Project Manager in the video games industry and amongst her clients were Zynga, HBO and Square Enix. She has experience in organising and managing multifunctional and culturally diverse teams. This year she will launch her first mobile game with Hidden Doors Games, combining digital art with live entertainment. Denise has a passion for musical theatre and worked as Production Assistant with Lost Musicals. She has recently worked with Musical Producer Willem Metz and VBW Vienna.   She has joined Sony as Production Coordinator at Sony Computer Entertainment Europe (contracted by ASG), alongside establishing a new play production company for the UK theatre.  Email: denisekoch03 [at] gmail [dot] com
The 2016/17 Creative Producers working towards their MA….
Pouneh (Penny) Babakhani  
Penny is an Iranian-German producer with an interest in theatre and film, studying for an MA in Creative Producing at Mountview. She graduated in June 2016 with a BA (Hons) in English Literature from Durham University, where she completed her dissertation on the depiction of history and politics in contemporary British theatre. Previous producing credits include Our Country's Good, Cabaret and Spring Awakening (The Assembly Rooms Theatre, Durham); Anything Goes (Gala Theatre, Durham); and Swing By Around 8 (★★★★★ – Broadway Baby) and Small Hours (★★★★ – A Younger Theatre) at the Edinburgh Fringe. Penny is currently assistant producing a new show at the Bunker Theatre for their autumn 2017 season, and continues to develop new writing projects based on contemporary history and political issues.
Email: pbabakhani [at] gmail [dot] com Twitter: @PennyBabakhani
Daniel Cooper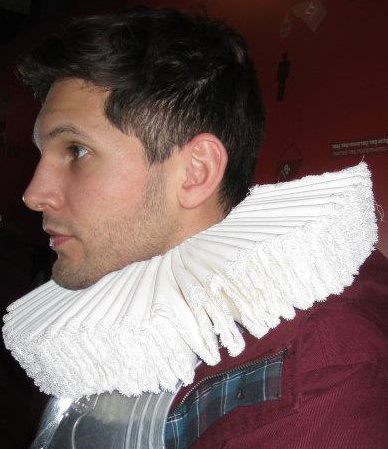 From staging his own family pantos as an Italia Conti kid to overseeing student productions to volunteering as cast and crew on YouMeBumBumTrain, Daniel has had a lifelong fascination with getting this show on the road. As well as speaking fluent Spanish, Daniel holds a BA in French, German and Italian from the University of London where he undertook research study into Italian opera and 21st century Austrian playwriting. For the past 6 years, Daniel has worked in secondary education, initially as a languages teacher but predominantly within school leadership where he has honed skills at guiding and motivating others, managing large scale projects, controlling budgets, marketing and problem-solving. Daniel is a proactive and self-motivated 'doer' who sets and meets high standards in the work he does and has an innate curiosity to learn as much from others along the way. He is keen to now fuse his business sense with the ideas and creativity of artists in order to make theatre happen. His particular interests include musical theatre, opera and adaptations of contemporary European writing for the London stage.
Email: dewc [at] outlook [dot] com      Twitter: @d_ewc
Courtenay Johnson 
Courtenay is currently an MA Creative Producer at Mountview Academy of Theatre Arts. Before joining the course, Courtenay graduated from Royal Holloway with a BA (Hons) in Drama and Theatre Studies. Whilst studying she played an active part in theatre on campus, producing/directing student productions and as Treasurer of the department's drama society that produced over ten shows a year. In addition, she worked as General Manager at the Finborough Theatre and assisted the Producer at the Royal & Derngate, Northampton, for a three month placement. Courtenay is currently developing shows at fringe-scale and developing work for non-theatre spaces across the UK. Her passion is for Director's theatre and contemporary, visual, new work in theatre and live or visual art.
Email: CP16Courtenay [dot] Johnson [at] mountview [dot] org [dot] uk
Peevara Kitchumnongpan – 
Peevara is a producer, director and actor from Thailand with a strong passion for theatre. He is currently studying MA Creative Producing at Mountview. Peevara is determined to bring accessible plays and musical across to both Thailand and UK. Peevara graduated with BA(Hons) Acting from Birmingham School of Acting, Birmingham City University, UK. His previous theatre credits in Bangkok include Love Game the musical (Musical Musicals), Stick Figures (Thonglor Art Space), MOM The musical (Dreambox Theatre), Miss Saigon(Scenario), Jack and the Beanstalk and Fanfare to Murder (BCT), Stovepipe and Joseph K (Crescent Theatre, UK). Peevara also directed Almost, Maine (BCT), Thep Kong Thai musical performance (Channel 5) and Les Miserables Bangkok Movie Premiere (Siam Paragon).
Email peevarak [at] gmail [dot] com
Mathilde Moulin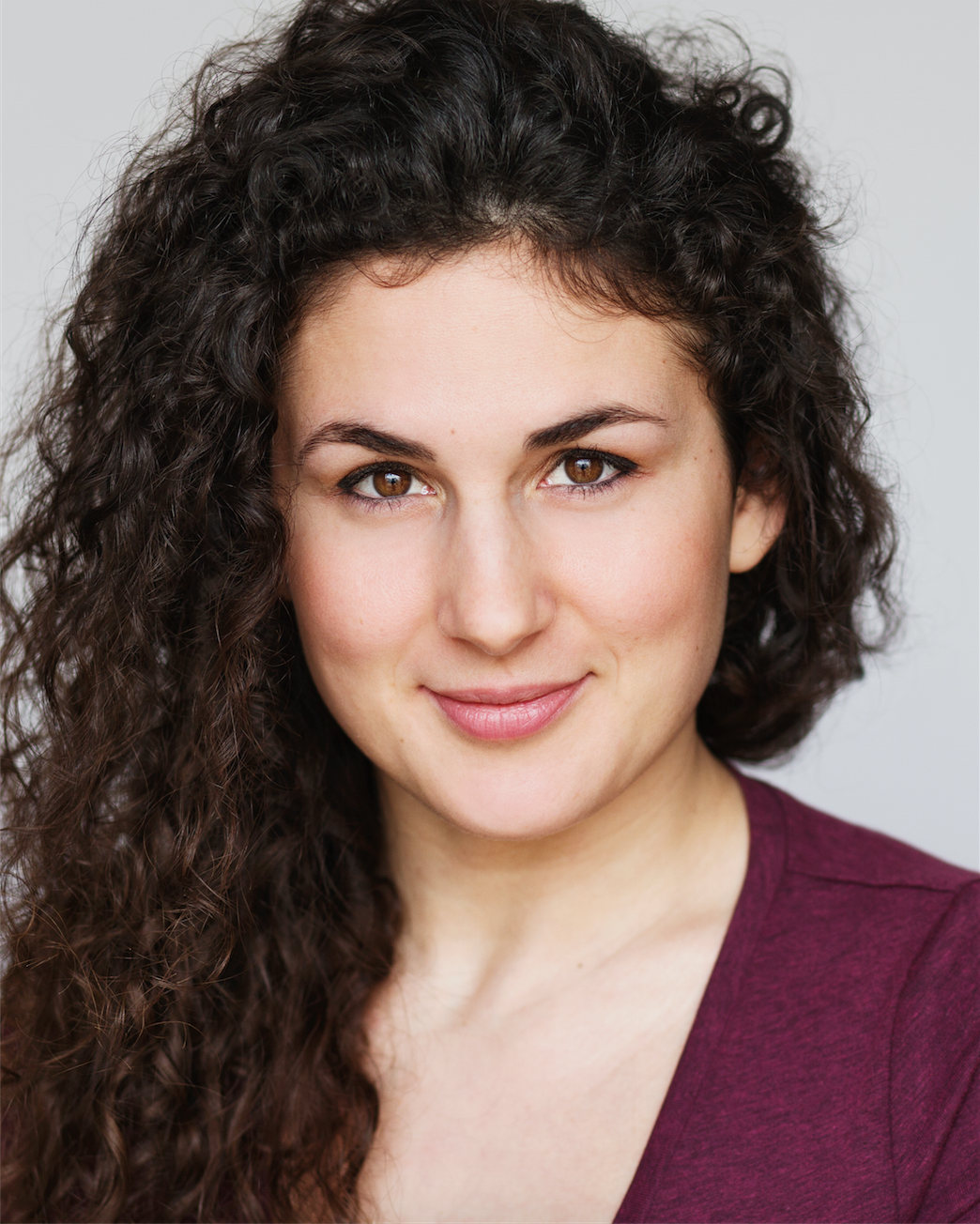 Mathilde was born and raised in France where she made her Musical Theatre debut as a performer. She moved to London in 2013 and graduated from the Associated Studios 1-year Musical Theatre course after which, led by the passion to create she co-founded the 'West End Frenchies'  and produced many Musical events with this federation of French artists and creatives involved in Musical Theatre in London. Currently completing a Masters Degree in Creative Producing at Mountview Academy of Theatre Arts, Mathilde wants to produce new work in Musical Theatre in the UK as well as working on the progress of the genre in France. She aims at a balanced performer/producer career in Musical Theatre.
Email: mathildemoulin [at] hotmail [dot] com
Julia Mucko  
Julia is a theatre producer from Poland with years of background in performing, having changed her career path after producing and directing a sell-out run of Can't Pay? Won't Pay! in 2015. She studied BA (Hons) Theatre and Professional Practice at Coventry University. Upon graduation, she has landed a position as an assistant producer and social media assistant for Imagineer Productions, helping deliver site-specific, outdoor work. Most recently, she has worked as an assistant producer on Dreamless Sleep (★★★★★ – The Upcoming) and Othello & Twelfth Night by Arrows and Traps Theatre Company (★★★★★ – London Theatre 1).  Julia is passionate about new writing, physical theatre and visual work that involves the use of projection, mime and puppetry. She is also interested in theatre that is political and socially engaging.
e-mail: muckojulia [at] gmail [dot] com twitter: @juliamucko
Agnieszka Solska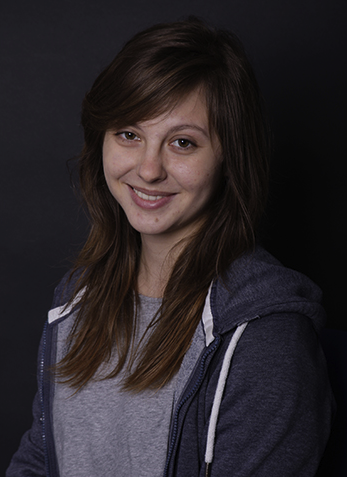 Agnieszka is a skilled and working theatre technician (credits include Sadler's Wells, the O2, SSE Arena Wembley, Royal Court and others). Whilst working at lighting hire company White Light, where she recently worked as Hire Co-ordinator for two years, she has a track record of happy clients who returned to her for advice, hires and help, consistently. Hire Co-ordinator credits include but are not limited to: Mary Poppins UK Tour, Aladdin (Prince Edward Theatre), The Curious Incident of the Dog in the Night-Time UK Tour, Beyond the Fence (Arts Theatre), Handbagged  (Vaudeville Theatre), American Buffalo(Wyndham's).  As an athlete she won a swimming gala at age eight, got her open water scuba diving certification at twelve, played tennis for seven years and takes great pleasure in ice-skating, walking, horse-riding and cycling. She would gladly go fishing any day! Being this active has instigated a strong interest in nutrition and so has been studying it for many years. With a strong desire to now take the next step and begin creating her own theatre, Agnieszka has begun a Creative Producing masters this Autumn under Chris Grady's leadership at Mountview. She is a passionate advocate of theatre and aspires to become a Technical & Artistic Director one day. Watch this space!
Link to my linked in: https://uk.linkedin.com/in/agnieszkasolska
Eleanor Stone 
Eleanor trained at Middlesex University in Drama and Theatre Arts, HB Studios NYC (acting) and the Desmond Jones School of Mime and Physical Theatre. As a Creative Producer she has produced fringe theatre and touring opera; she has also worked in creative and corporate events, design management and copywriting and as a casting assistant for UK Feature Films. Eleanor is passionate about devised and physical theatre, she is currently producing a Bristol-based historical one woman show as part of the Mountview Festival. Eleanor is focused on producing physical, devised and immersive theatre upon graduating from Mountview.
and
Diana Estrela
Diana joined us in Sept 2015 and is now working through to graduation in November 2017 undertaking a dissertation major project with the 2016/17 PG Actors. She is also available for projects in London
Diana is from Portugal, where she studied Administrative Law. She has a background as a performer in Opera, Drama and Musical Theatre, where her passion lies. She has worked in collaboration with her Musical Theatre school AMVP as an Assistant Producer and in production management bringing professional shows together in an academic environment. She also has experience in translating work from English to Portuguese. She has worked with Giants Theatre as an Assistant Producer for "Piece of Silk" by Jennie Buckman and has recently joined the We are Now Festival team as Assistant Producer. As a freelance producer, she is currently developing her first musical about the Portuguese revolution, seen from a feminist perspective.  Email: dianaestrelacunha [at] gmail [dot] com
For information on the course for 2017/18, please contact chris [at] chrisgrady [dot] org or go to the Mountview website for more information.