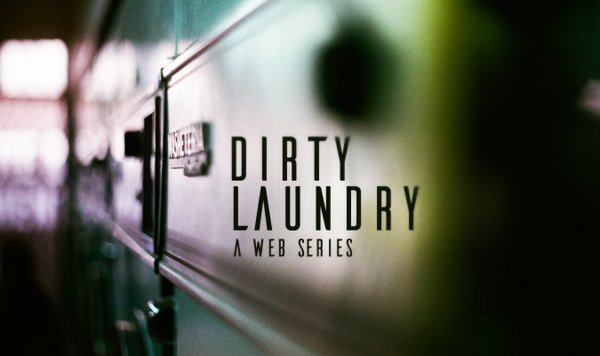 Regular readers will know that I am an Ambassador for Phundee – the new arts crowdfunding platform, and that gives me the chance to sit with a creative team and share in the excitement of a project. The aim is to find the best way to reach the right people who would like to get involved, and be part of the realisation of a film or theatre piece.
Two days ago Charli Whatley and Jason Bradbury launched their opportunity for friends, and film lovers to join them to help make the pilot episode of the web film neo-noir series DIRTY LAUNDRY. Described as "stylised, intelligent, full of dark and serious themes but portrayed through beautiful cinematography that will engage a huge digital audience looking for new content..think Twinpeaks, Brick, Bloodsimple and True Detective but enjoyed in 5 minute episodes, rather than stealing a week of your life."
As I write this they are 2 days in, 15% on target with their first 24 funders giving an average of £55 each. We had a couple of inspiring 8am breakfast sessions in Soho exploring the ideas, and getting excited. Very quickly they developed their "Christmas card list" of people they knew who might support the scheme, and wish them well. They landed on a perfect idea for a launch party, and added to that some lovely bonus limited edition items.
The success of this kind of campaign comes down to pre-planning. They have highlighted a series of pr and announcement high points over the next 33 days of the campaign. This weekend they are reaching out to the list (maybe I should call it the Easter card list), and seeking help to spread the word.
The script of the series is tight. They have a crack team of creatives who have some fascinating awards already in their early careers, and the campaign video reflects the measured and atmospheric pace of the whole piece.
I am hopeful that they will reach out to enough people, and gain enough support, to hit their target. Not least, because I want to be at the Dirty Laundry Launch Party in September, and celebrate with them whilst seeing the premier of episode one.
Crowdfunding relies on knowing your community of supporters (the "list); having a great idea (check); having a way to pitch it so that it unlocks our interest enough to put a few bob in (check); having a platform which will reach out to people we don't yet know who might be interested in the artform, or the creatives, or the project itself (hopefully "check"). With that in mind, Phundee are hard at work, as a new google towers start-upwith a year of successful campaigns under their belt, building connections through TV hook-ups, PR features, Events, and investor development. It is fun being close to the key team as they grow their platform. If you haven't heard of them yet, take a look.
And finally success relies on hard graft from the creative team, and Charli and Jason have a month of solid work planned – I wish them well. I will keep shouting out, and I hope you will do anything you can to help.