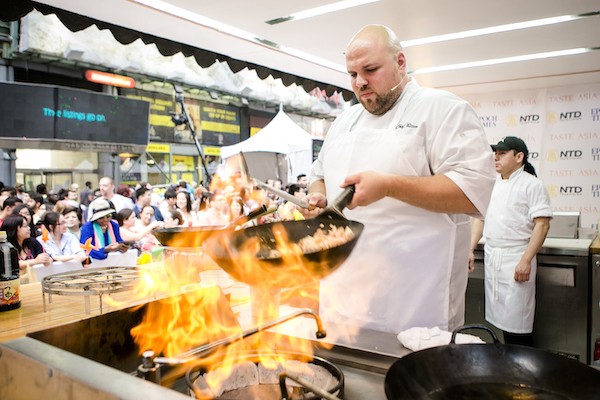 I was doing a session with some Musical Theatre writers last week and they asked me, after a couple of pints, to come up with the perfect showcase for their talents. I've spent 30 years trying to get it right, and of course with the help of the pub atmosphere my answer was clear, simple, and definitive.
The key thing for me is to decide a couple of things first: a) are you showing off a work, or your writing? They are two different things. b) who do you want to see you & help you to the next stage? Knowing who you want on the front row is essential to planning where, when, how long, how often, and what you show.
When doing the Buxton Quest in 1992 we were showing new works, in the hope that producers and developers would see the potential to developing these pieces. When we were doing the Vivian Ellis Prizes in 1998 through 2000 we were showing the writers and their talent, in the hope that a producer or developer would take them under their wing and move their talent forward. Two different ambitions. When I go to see Scenic Route on 19th April, or Falling Pennies showcase at the Arcola Sun 17th I will be looking out for talented writing, more than the individual work.
For these 6 writers I suggested they were showing their writing talent, and their ability to collaborate as part of a creative process. I suggested they chose 12 numbers to be performed. For each writer there would be one number showing off their killer talent (as composer, lyricist, bookwriter), and another number which showed off their immense collaboration skill. Each number would be introduced (if necessary) with the tiniest bit of context.. For the bookwriters to show their skill the choice of material would have to be carefully considered – but it is possible.
I go to many showcases and here are a few things that I would be very careful to consider when planning an event:
1. Keep it musically clean – we don't need orchestration, or a band that plays as a favour. We need the best possible accompaniment to the singers. For many showcases, where the budget allowed, we invited the writer to add one more instrument. This was really done to give the audience a different aural experience from one song to another.
2. Get the best singers who understand how to interpret new work and make it sound wonderful. They have to be fine actors because they have to help us find the world of the piece in 3-4 minutes of a single song. There are wonderful, available, highly professional, experienced actors out there who love doing new work (if they think it is any good). Don't fall back on your mates – unless they are brilliant.
3. Choose songs which show off your absolute strengths. If you cringe at a rhyme, change it or cut the song. If you feel a musical phrase reminds you of Mr Sondheim or M. Schoenberg, change it or cut the song. If you feel the song out of context is a bit repetitive without the staging or set change or dancing, then edit it or cut the song.
3. Keep it short, keep it tight, and make sure there is a chance for us to breathe between works/writers. An hour without interval, 90 minutes of material with interval, that's enough – even with brilliant stuff. Leave us wanting more.
4. Don't sing your own work, direct your own work, MD your own work. You need an outside eye. The craft of Musical Theatre is collaboration and whilst Jeff Wayne and Mike Batt can get away with it by sheer power of personality, you may not be able to. [This also ensures someone else can politely point out any challenges from c) above]
I prefer to see actors with script/music in hand if showing off a piece. It reminds me that this is work in progress. It gives a safety net for the actor to ensure they are not in panic mode remembering the lyrics. It even allows the writer to make a small cut/edit in rehearsal to ensure the best work is presented.
There are expert books on showcasing work, writing musicals, development paths, and choosing material. The various writers networks carry useful information on their websites. And many people have done it before and have useful lessons to share. Listen to everyone, and then make up your own mind.   This blog is just to offer some pause for thought.
—o—
Yesterday I spent the day in an old backroom of a pub, with many cups of tea, witnessing new work at its very earliest stage of creation. Each presenter knew why they were there, and what they wanted from us as observers. They framed very careful questions to us, so that the writer was served by the process. We accepted scripts in hand, half sung songs, improvised ideas, half finished thoughts – because we were invited to be there for that reason, at that time.   There were no promoters, agents, financiers, or theatre managers. We were in the role of critical friend and witness.   Some of the dishes served up will be delicious, and I can't wait to see them on the right menu for us to buy.
Thank you to all the creatives brave enough to show their work. Just be careful how you serve it first, and who's there to offer their opinion.