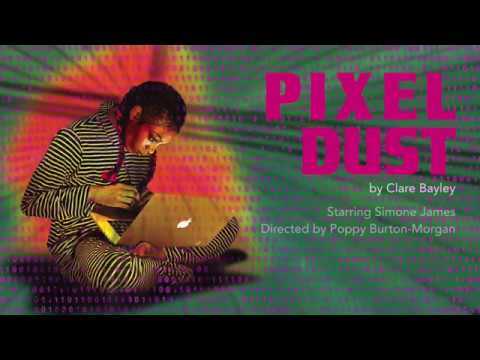 I ask again, how do critics do it, seeing shows, meeting people AND finding time to write. Anyway here is a catch up on a few shows I have seen over a weekend of Fringe Breakfasts, CGO Surgeries, and meets with some of the wonderful Authentic Artist Collective.
Just one visit this year to an event in the massive Book Festival, and that was to see actor Mark Kydd offering a oneman show "There Were Two Brothers" which blends his own growing up with the reflections of author Christopher Coe on two fictional brothers in the USA. He is a lovely storyteller with a blend of personal and theatrical which allow us an insight into coming out, and finding your way to be your own special creation.
After a wonderful skype with a creative-being seeking to set up an artistic retreat, and wanting to think practically as well as with vision, it was off to see Origins by Animikii Theatre Company.  Here's what I wrote on Facebook: "I don't normally rave before writing a blog, but I can't resist. Just seen Animikii Theatre's extraordinary powerful male dance theatre duet drama of the Cain and Abel story  . This is suitable for all lovers of powerful drama, from any nation on earth because it is told without words. Meditative, powerful, physical, dark exploration of two brothers and the first murder. First time I've been at a fringe dance piece and heard sniffling sobs from audience members surrounding me. They tap into something primal. I hope this company will be seen in all the main dance drama houses around the world in years to come. And of course, for where they are in their development, they are in the best possible dance drama space ZOO Venues. The lighting was an integral part of the drama and tension build, and the lx operative from zoo was absolutely 'on it'. Grab a ticket and do let me know what you think. [Hopefully by tomorrow they will have an A6 programme so you will know the names of the performers, the lighting designer, and the company plans. How many times do I need to beg !!]
Then I had great fun with 29 theatremakers who came to find out all about the MA in Creative Producing which I lead at Mountview Academy of Theatre. We had 1hr and I can't believe what we got through given that they wanted to know about marketing, budgetting, fundraising, project development, career paths, collaboration, how to get an audience, commissioning and a heap of other topics – all of which are covered in the gentle flow of the one year course, rather than a one hour splurge of ideas.  I look forward to taking my time, with my creative colleagues who lead and guide elements of the course, when our cohort of 12 international producers joins us in a couple of weeks time.
Lovely to get the chance to see a new company creating new shows. Thanks to theatre director Kayla Feldman for recommending I caught up with Forget About The Dog Theatre Company. They have created a lovely piece of physically embodied theatre "100 ways to tie a shoelace" exploring brain damage and the disconnection between what we may be able to think, and what we may be able to do or say with those thoughts and brain impulses. In this case our central hospitalised character has been in an accident – but the imaginative and though provoking challenges offered through the embodiment of her brain functions are just as relevant to a much wider external/internal disconnect which can come to us all.  I will follow the progress of this company out of Leeds.
To finish my day I went to Chris Woodley's beautiful solo lovestory The Soft Subject which tells of a young drama teacher (the soft subject of the title) and their search for love and acceptance for whom they are. Chris is a deeply heartfelt and present performer who opens his own soul to us to take us through his story towards a happy ending. His father was immensely proud of him, and I am not surprised – and I can't wait to get a personal email from his dad, which complements the script of the show which I was so pleased to buy afterwards. This is a perfect touring solo show for any adult audience that has been in love and/or had children.
I did try and get to see the tec/dress of a show I will miss called A Bridge by a Cliff in Paradise. I dashed into the darkened theatre at the appointed time where a lighting operator was busy plotting cues. I sat quietly, no one seemed to mind a stranger in their midst. I didn't spot anyone I knew, then I spotted the piano and the score of Songs from the New World on it, and then I started to realise that I was in the right theatre, at the right time, but not watching the lighting of the right show. I quietly slipped away leaving, maybe, a few members of the JasonRB company wondering who was that old grey haired guy. Maybe I will become a ghost story for the future. Sorry to miss both shows. Do let me know how it goes.
Metta Theatre is an extraordinary prolific theatremaking company, up here with two shows both featuring the amazing versatile actor Simone James. I saw Wondr last week and now caught up with the sister piece Pixel Dust. This piece by Clare Bailey (acclaimed writer of The Container amongst many other works) explores the many faces that a young person may show to their real and virtual friends, and the resilience which a teenager has to generate to survive when they truly believe that they don't need anyone. With the internet she is not alone, but as she and her psyche ride through cyberspace is it reasonable for her mum to believe that the internet has stolen her child. Beautifully performed by this multirole playing actor, this is necessary and connecting theatre to be seen by young people, teachers, parents and grandparents as a way to open discussion face to face outwith cyberspace.
My final day coming up, and then time to reflect and see which shows have stayed in my mind, my heart, and my business brain.
In the meantime – good luck especially to all those who are not on the sell-out boards, and those companies just opening their shows for this one week festival which starts now. The town is busy, there are audiences out there to be found, but you will need to be very specific and very efficient in finding the right people to be on your front row for your performance. Many of the tourists and fellow performers are now chasing the hits, and rolling with the trendies – but you can capture their imagination by talking to the right individuals you really believe with be excited and moved by your show. Don't waste a moment getting out there to find them. Good luck.