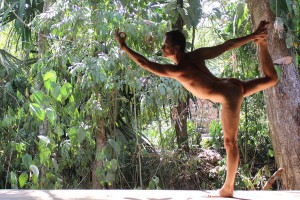 Those who have followed my blogs for the last 3 years, and those who know me, will realise that I occasionally take new directions which may seem unexpected for my outward form and professional career. Crop circles surprised some people. Naturism surprised others. My life is dedicated to theatre and creativity, but my heart is not necessarily in it for the legit / west end glory.
Alongside my odd old world, I also seek to support others in their more standard creativity. "Your Life in Theatre" is about as safe and useful a book for all people in the arts as I could have written. And today my new book about creativity in business, has been accepted by the publishers to come out as an e-book in August. Delighted.
Now to my new area of exploration which will surprise some, and for others they will realise that this is a filtration and a focus of so much of my exploration in the creative arts over the last 5-10 years. I am developing a strand of research and development as a facilitator on clothing optional theatre. My initial research topic (I don't mean Phd research – I leave that to others) – "How do we choose to reveal our bodies in life, performance and art ?".
For two years my blogs were carried by What's On Stage under the inspired ownership of Terri Paddock. When she was excluded from that voice, many of us joined her for My Theatre Mates, and for the last year my weekly blogs have been carried by her and Mark on their new site. I sense I have become an oddity in their stable.
Last year I added up the live events/theatre I had been to – around 129, of which only 2 were commercial west end shows (excluding a couple my family were in). The rest were fringe, readings, short runs and one off events. I have become more fringe than even I was 40 years ago when I started working in the West End.
So…if you would like to follow my new direction, and the exploration of Clothing Optional Theatre, then do get in touch. My blogs will continue to explore my journey, but they are unlikely to be around the West End and traditional theatre.
In a couple of months I will begin this research phase, raising some money in order to be able to undertake a series of short conferences and workshops.
Already the topics which have been suggested covering sacred ritual, body image, the edge between observer and voyeur, sensual and sexual, theatrical and erotic. I have had an exciting response from people who create work in theatre, dance, live art, cabaret, bodywork, spiritual practice and heart based ritual.
Different voices for whom clothing optional offers opportunities and challenges for a richer exploration of art, performance and life.
Alongside my work as a creative business life coach, leader of a range of theatre producing programmes, and open space facilitator, this new strand will give me plenty to think about for 2016.
My blogs will continue on my CGO site, and where there is a more theatrical tone to the discussion, I hope again that My Theatre Mates will carry it. But for now, do sign up for my blogs direct, and get in touch with me in confidence if you would like to learn more about my COTheatre project. Thank you
Chris