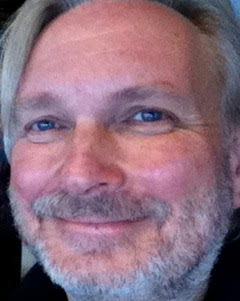 Welcome to the second in a series of conversations with members of the CGO Institute faculty. I first met Hugh Wooldridge when we were both working on the championing and support of new musical theatre writers in the 1980s. Hugh was a successful freelance director offering his time and expertise to emerging writers, and I was running New Musical Alliance a network to support British Musical Theatre writers. He remains a phenomenal champion of the next generation, whilst raising huge sums for charitable causes through galas and events.
What inspires you to be a creative producer?
Often a celebration of a person or their life's work – Stephen Sondheim, Andrew Lloyd Webber, The Gershwins, Hal Prince, Alan Jay Lerner, Tim Rice, Trevor Nunn, etc., etc. Or the participation in or the celebration of a national event – such as the 50th Anniversary of the NHS, the Independence of Barbados, the Golden Wedding of HM The Queen and HRH The Prince Philip, etc., etc. Usually these are very large-scale productions which are combined with a fund-raising/charitable element.
Is there a style of art/theatre you particularly want to create/produce?
Both large scale events/entertainments and small-scale studio productions of new writing. As large events take six months to prepare, it is also possible to simultaneously mount small-scale productions and/or workshop/showcase productions of new writing.
Who inspired you and/or who would you love to collaborate with/produce?
Tom Smalley SJ and Melvyn Morrow were inspirational teachers; all the senior directors I worked with when young also taught me – both good and bad methodology. Sir Michael Codron is the greatest producer of new plays, primarily in the West End. From 1955 to 2015 he ruled with his wisdom, foresight and ability to nurture new talent on- and off-stage.
What are you working on now (which you can tell us about?
The Best of Rock Musicals (2020) has recently been cancelled. It will return in 2021 – www.thebestofrockmusicals.com I am currently trying to find theatres in the UK to co-produce a brilliant young American playwright, who is known in her own country but not yet in the UK.
Within the Diploma programme/idea what are you most looking forward to helping/experiencing?
Helping inexperienced producers to learn from my mistakes.
Are there any inspiring/useful books or texts we should know about?
The Bible of anyone in production should be Act One by Moss Hart.
How do you ensure your own personal wellness (especially at this time in the world)?
Keep to a routine; keep reading scripts and chatting to authors; be prepared to heal the healers whenever this pandemic has run its course… Always work with the very best and learn from them. Only worry about the things you can change. And never be afraid to say 'oops! I got that wrong'.
Any lessons learnt or experiences to look back at which are amusing/lifechanging?
Many…
And that is a perfect moment to take a break. I suspect that the first cohort will relish learning from your 'mistakes' and understanding the twists and turns which have led you here, still with a passion for new projects large and small.
For more information on all the faculty and the course explore these pages and for alerts on events and future blogs we have created a facebook page which will lead you to introductory videos and explorations, as we move towards the November classes of the first cohort leading to the DipCP.