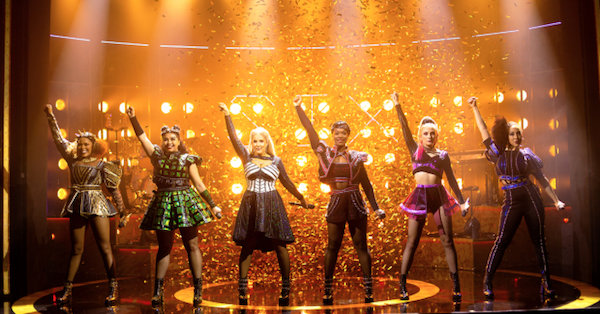 We are all living through times which most of us have never imagined, and none of us have experienced. My chosen career is being described as part of a non-viable business, despite having earned a living in it and paid taxes to our esteemed government for 40+ years. The theatres and concert halls are closed down…and therefore government and maybe many others, think the arts are closed down. But just as faith does not need churches, and drink is not confined to pubs, so too the arts is not dependent on the hallowed 19c chocolate box halls or the 21c whizzy tec new builds. At its core the arts are about storytelling, music making and visual magic. An individual writer/creator, with or without a group of interpreters, communicating one-2-one or to a small gathering. It goes beyond words, music, and artistic technique. It is ineffable.
The future of theatre may take us back into buildings but press reviews are unlikely to talk of the space being 'packed to the rafters'. Music may go back into gig venues but there will not be a 'surge of the crowd' for the next few years. My concern is hearing so much being discussed at the high levels of the Arts about buildings and major organisations. So many of us feel that freelancers, individual artists, small companies, and the innovators of the future are being abandoned. They/we are deemed not viable by the government, and so our 40+ years of tax paying, and our ambitions for new enterprises which could become the lucrative export of the future, are being abandoned. It is 45 years since I had to queue at the dole to register unemployed – so many of my colleagues are facing the 21st Century equivalent.
But I am a 'glass half full' creative. In the words of the CEO of YES / Young Enterprise Scotland shared with 30 entrepreneurial spirits at last night's Producers' Pool meeting ''An entrepreneur recognises there is a problem". So as we look to the future whilst negotiating a crisis, I've been working flat out to realise my new invention.
This is why I am so excited about training the next generation of Creative Producers with the CGO Institute DipCP starting in November. This is why I continue to energise and facilitate the 500+ strong membership of the Producers' Pool network.   
In the word's of the great Fool Jonathan Kay, these producers will, can and must 'upset the setup'. The arts, theatre, music, storytelling, dance, will survive. The audience and participants for these activities will (pray to the gods) survive. And that community of recipients and experiencers will be hungry for the emotional high of the arts. They will want an ineffable experience.
I celebrate the producers of Six for fighting to re-open the West End and on tour, the work of Joanna Rosenfeld and all at One Fell Swoop for putting on not one but 6 Shakespeare plays safely for audiences in Brighton this summer, to the Bard in the Yard company and C-o-n-t-a-c-t who have given vital work to freelance actors, and ineffable pleasure to audiences safely, and to companies like Original Theatre who have made a drama out of a crisis in innovative digital ways for a paying audience.
At the darkest moments I have to believe there is a future for our industry. I have to believe we will defy our government and prove to be viable. I absolutely believe the way that this will happen is through the invention and enterprising energy of creative producers making stuff happen. Watch out 2021, we/they will entertain you.