I went to Perth Theatre's virtual live interactive family pantomime with Kath on Friday night. Hopefully last time I will sit wrapped in a duvet booing the baddie and shouting behind you to a dame. Next time I will be in a gold/red plush theatre. (apologies to all international readers who will not understand what this is all about).
There was a moment when the young guide and ghost of the theatre took us on a walk out of the tree-lined snowy wood and into her home – the beautiful EMPTY Victorian horseshoe theatre which for 100 years at this time of the year has been filled with laughing life. I can't have been the only person who found myself shedding a tear from the loss of community in 2020.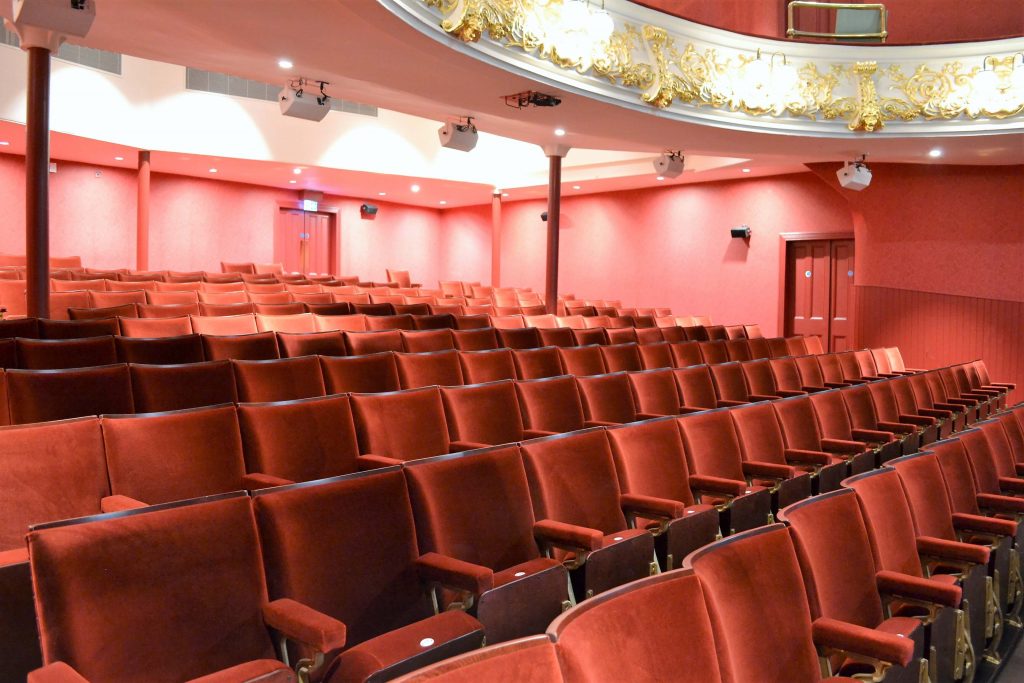 After the panto I was watching Graham Norton and other satire/news programmes and I was so saddened to see everyone making fun of Matt Hancock's tears on a news programme. Since the start of this pandemic, whether I agree with his politics or his actions or not, I have felt deeply sorry for Mr Hancock. He has been put in front of the public day after day after night after night to try and give the updates that are needed and the decisions that have been made. As either John Crace or Marina Hyde said in the recent Guardian 2020 roundup forum – if the Prime Minister was in anyway taking this whole thing seriously he would have split this massive job amongst two or even three people. Instead Mr Hancock is always the one to share with us the bad, and worse news. And then, totally exhausted after 10 months of facing the camera, he had good news to share – and he cried. The small cry of joy and sadness, joy at a possible light at the end of the tunnel, and sadness at the sheer weight of responsibility still to be shouldered. It's OK to cry.
And then last night I was telling my mother-in-law about the Perth panto, and us all cheering the rising of the curtain in a deserted building, and suddenly I was in floods of tears, a deep feeling of utter sadness at the loss of so much artistic life in 2020, of so many careers and livings for standup comedians, gigging musicians, and all those who live hand-to-mouth to give us joy.  The realisation that our sector just hasn't got the muscle to shout and fight for survival and its deepest essence of being needed in the UK. The pub trade, the football industry, the retail and hotel sectors seem to be open for business but Perth Theatre relies on the Ghost of Christmas Present and Zoom to bring us together in joy.
It's OK to cry