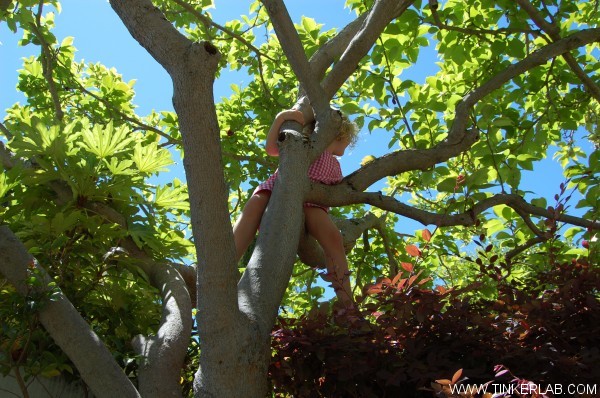 Along with a wealth of wise words and inspirational texts, there are a few people who just inspire me by capturing in a simple way what I need to know at any point in my life.   Many audiences to Edinburgh Festival Fringe shows will know of Ben Moor – the deep thought and light touch solo artist who, usually, inspires me with a sense of joy and hope. I take as my mantra through much of what I do, one of his light/deep phrases – "I have more trees to climb" – from a show about his love of, you guessed it, climbing trees.
This week has been a week of trying to understand the best ways to be a teacher in the modern world; to be a facilitator of peers as they remember that there are still trees out there, and there is a joy in climbing; and to wonder about the best ways in which I can offer my coaching skills as I meet other coaches like the inspiring Rob Palmer of Develop Together. I realise I haven't been to the theatre at all this week, but rather been seeing the trees which could be climbed.
What comes clear to me, every time I lead a class, facilitate an event, or do a coaching session, is that the answers to most things we need to know are inside us (even if we may need to use the internet a little as well). This week we have been talking marketing with our MA Producers ("Marketing takes a day to learn and a lifetime to master" David Packard), and how to research and reach out to corporate sponsors to raise money (including the gentle art of dating and matchmaking), and I've done surgeries with a director, a solo theatremaker, a musical theatre cabaret showman, an actor, and a CEO of an Arts Council funded CEO. My job is to ask open questions, and get them making connections in their brain.
On Tuesday night I hosted my 18th meeting of the Producer's Pool with 35 producers and theatremakers gathering from many nations to explore "finding the money". The buzz across the evening was fascinating as connections were made and projects were discussed. The most successful of those making use of opportunities like this are those that seek to meet new people, ask open questions, and learn something about the other person. Those conversations of mutual respect, generate another conversation, at another time, which may lead to a business deal happening.   Occasionally I witness someone wandering around trying to find anyone who will listen who has strong enough crampons to climb up their favourite tree – rather than going on an exploration of the woods together.
This week I get to return to The Casa Latin American festival and explore some artistic works from different worlds. There I join a panel to explore "Our Naked Body: An Affront Or Our Freedom?" exploring themes like Gender, Sexuality, Nudity, Intergenerational Nudity, Emotional Nudity – as part of my own research programme. I will continue teaching and coaching, and then I get to see (and even make) some theatre including seeing West End Frenchies on Tuesday, a new musical showcase on Friday, and the first of many graduate showings which begin the new year of actors seeking to be noticed above the forest floor with authentic and powerful performances. Can't wait to see Gidea Park at Jacksons Lane this week.
A colleagues sent me this prediction for October: "It is best this month to focus on an inner stability and security by grounding to the earth and accepting that you have tremendous inner strength, wisdom and ability to create. There is always help from the inside and from unseen sources but you have to trust it. It is a great month to work with your intuition, your guides and allies, to trust your inner knowing and to have the courage to show up authentically." The Powerpath.com
So a time for me to remember a) I have more trees to climb b) stay grounded as I prepare to climb and c) I can help my friends, colleagues, students, and clients look out for the trees and identify a way up to spy a glorious view.   Keep climbing – keep branching out.