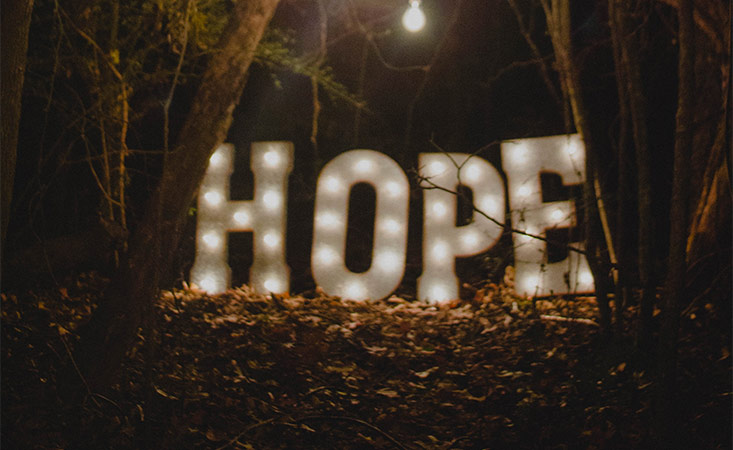 As we begin a new year with trepidation, each of us I suspect has waves of different emotion. I have a mix of lethargy, internal emotional lockdown/freezing, anger at the political measures which have led the UK to this awful situation,  hope for the future, and confusion on how best of make sense of being a creative producer.  As a Life Coach and someone leading on the support and learning of a cohort of aspirational Creative Producers, I am working with many people to see how best to harness our energies to move forward.
The great Byron Katie talks of focussing on what is 'my business' – the things I can control in my own world. Not worrying about 'your business' – where you are waiting on a decision by someone else over which you really have no control (a casting director for example, or a grant making body where in both cases you have given your audition/presentation and now have to wait). And finally she talks of 'god's business' – which in my terms are the governments and the viruses over which we really can have no individual control at the moment.  So the energy we need to focus on is on the things we can move forward with.
I was talking with a client yesterday, who is a theatremaker and wanting, like so many, to get back in front of a live audience and to work close with fellow creatives to make work happen.  We decided to focus on a few areas – not least because we have no idea how long we are going to be in the current state of lockdown and reliance on digital platforms. 
We explored eight questions, which I thought might be useful to others, or indeed spark different questions for you to explore:
One: What do you need to earn from creative/work each month to survive ?
Two: What areas of work were you doing in 2019 and before which earned money and gave you creative satisfaction ?
Three: Which of those do you want, ideally, to take forward into the new world post covid in some form or another ?
I am wishing people Hopeful New Year rather than Happy New Year at the moment. I have to hope and believe that in time we will be back hugging, sharing creative spaces close together, welcoming an undistanced audience, and singing/playing our hearts out.  It may not be spring or summer, but that time will come and in the meantime creative makers and producers need to find time to get ready.
Four: What have you learned from exploring digital platforms and working in different ways ?
Five: What sources of funding could be available to you in the interim phase ?
Six: And from this begin to look at each aspect of your creativity and plan what you could be doing in the coming months to be creative, build partnerships, and make work which is either digital or ready for the future of ground based engagement.
By taking each section of your creativity and examining it through the lens of now, the future, and financial potential,  I hope you begin to see some immediate actions and paths which you could take.
Seven: If learning and life stays in the cloud for much of 2020, what could you bring to those in need of creative experience which couldn't be done without Zoom and other tools ?
Eight: Who could you reach with your creativity around the world who might never be able to visit one of your shows or classes ?
This all takes some emotional energy, and that is why some colleagues and friends turn to a Life Coach or a buddy to do this with. To be productive you have to stay in the realm of Hopeful. Doing it alone in the bedsit may not be easy. Find someone to work with on it.
Many of you will know that I use the Wheel of Life a lot (see countless mentions in many blogs, or drop me a note for more info).  It may be useful to start with a Wheel and understand the 8 aspects of your life which, in harmony and with enough of each, will make life creatively fulfilling.  At the moment some of the segments will be very low/zero because of 'god's business'.  But the focus on all this is how to make some of the segments grow just a little bit to make your creative life more full and maybe your bank account a tad fuller too.
Do share in the comments any questions you think it is useful to ask yourselves. Do let me know if any of you are inspired to do some planning from this blog. And do be Hopeful in this new year.
Thank you to so many people who give me support too.
Cheers
Chris