Below are 9 inspiring Creative Producers who formed the first cohort on the 16 week Diploma course, 'graduating' in April 2021. They are followed by 9 aspirational and very different Creative Producers who are on the 2nd course. They will be pleased to hear from any organisations and individuals who need their support…wherever you are in the world.
The first cohort/the diplomats invite you to sign sign up for their collective Newsletter here . It is launched in conjunction with their initiative for emerging producers The Fifth Producer
Erin Rooney (Scotland) – Erin is a multiple disciplinary artist focusing on producing, directing and acting. She is currently working with Will & Co on Bard in the Yard as the Scottish Producer. Erin gained a first-class honour degree in Performance from UWS and completed her diploma in Creative Producing with the Chris Grady Institute. She created and is the artistic director of Etcetera Theatre Company Scotland which was founded in 2019. She directed, co-wrote, and performed in their first performance and continues to compile work for the company. She has moved to Glasgow to immerse herself in the city's diverse theatre scene and is passionate about creating new and exciting Scottish theatre. Her niche sits within improvisational theatre and new writing, but she cannot wait to extend her skills to find other inspirations and new genres to explore. She has been part of theatre since a very young age and she wants to make theatre for and with everyone.. Contact via CGO chris [at] chrisgrady [dot] org
——————————————————————————————————————-
Joanna Morley (England): Joanna is an independent producer working with Marvellous Machine Theatre Company on the early stages of a new coastal community R&D project, and Out of Bounds Theatre on an R&D project about mental health and Dungeons and Dragons. She has also made new connections with Batavia Productions and Company Four, Manchester. Her passion lies in giving young people a platform, by making work with and for them. This platform will be:- An environment where young people can connect, sharing their true thoughts and opinions. An opportunity to learn how to listen and respect others in debate. A place of hope and empowerment. Email: joannamorley [at] hotmail [dot] co [dot] uk
——————————————————————————————————————-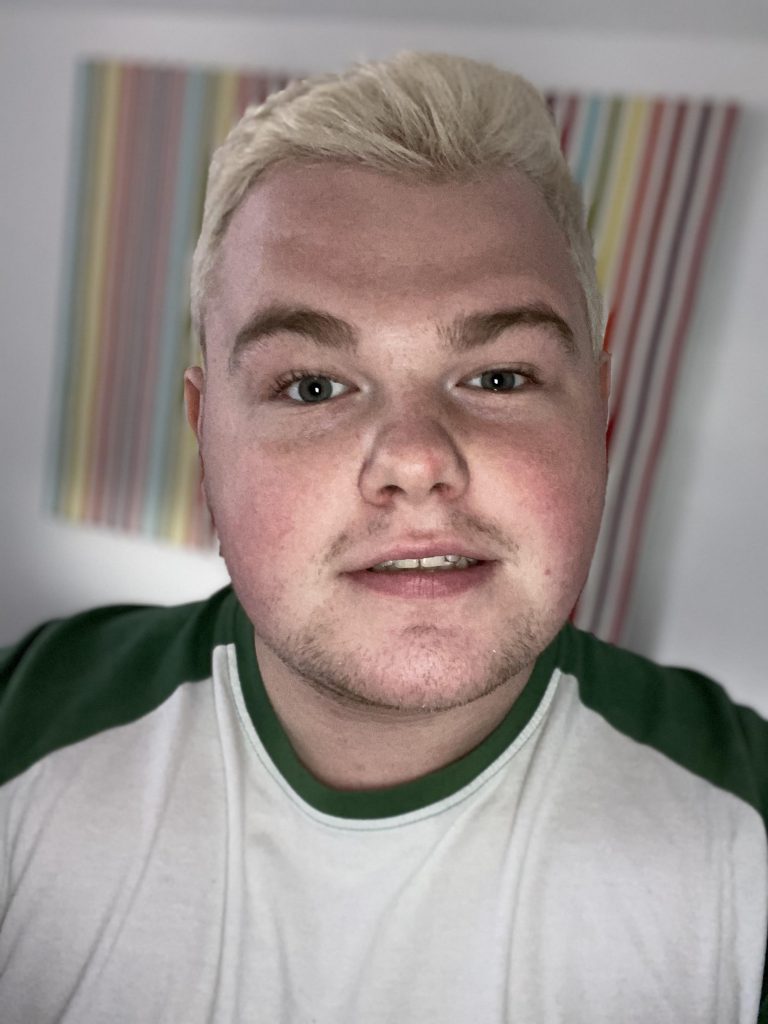 Liam McIntosh (Scotland): Liam is an emerging commercial Musical Theatre producer, having also done a lot of work in the Pantomime industry. He started his first production company in late 2013, aged just 16, since then he has written over 20 pantomime scripts. Based in Scotland he has a keen interest and passion in exploring revival and transfer productions of Musical Theatre. As well as currently working on a brand new piece of British Musical Theatre. Liam is always excited to connect and collaborate with other creatives on various work. Connect with Liam; www.liammcintosh.co.uk Email:liam [at] liammcintosh [dot] co [dot] uk Twitter/Instagram/LinkedIn @liamamcintosh
——————————————————————————————————————-
Lizzie Franks (England): – Lizzie is a freelance director, choreographer and producer. Her producing credits include two Edinburgh Fringe Comedy shows, which she also wrote and performed in, a rehearsed reading of a new play 'Nadya' at The Park Theatre and an Arts Council Funded RnD of a new Musical 'The Toilers of the Sea' at The Old Market (Brighton). She has recently been awarded DYCP funding which is helping her to develop her skills. She is passionate about making and supporting theatre that combines music, dance and strong narratives. Website: www.lizziesarahfranks.com Email lizziefranks [at] hotmail [dot] co [dot] uk
Supported by DYCP Arts Council England Funding to enhance her skills in Directing and Creative Producing
——————————————————————————————————————-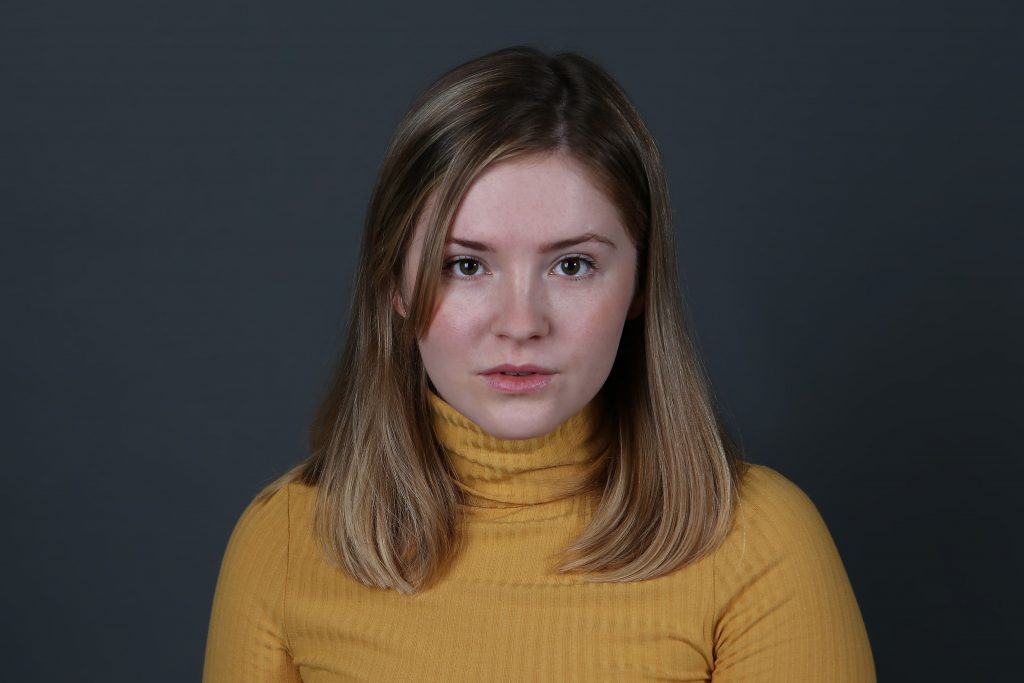 Lucy Donald (UK): Lucy (She/Her) is a Royal Holloway Drama Graduate based in London and Plymouth. She is a freelance creative producer. Her main interests are: interdisciplinary practice, devising and new writing. Current Projects include: Triptych by Laura Horton for Theatre Royal Plymouth, a trilogy of short feminist plays; and Cut Out for Emma Baskeyfield Theatre. Previous Experience includes: Petrol Headz (Barbican Theatre ,Plymouth 2021), Block'd Off R&D (Wooden Arrow and El Gordo Theatre Co. 2021) and The Voices in the Back of Your Head (Side Dish Theatre Company for the Royal Court Young Agitators 2020). Website www.lucydonald.com. Follow her creative portfolio @lucyproduces on Instagram
——————————————————————————————————————-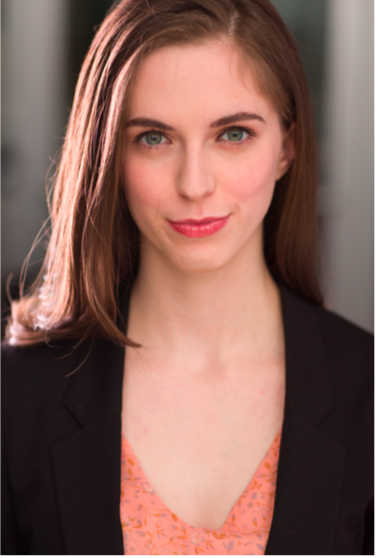 Megan Schadler (USA/France/UK): Megan (She/Her) is an international producer, writer and actor originally from the United States. Megan is a graduate of the American Academy of Dramatic Arts. She is currently based in New York and is actively working on projects domestically and abroad. Current Projects include: The Assembly Women, a comedy workshop and performance that empowers women from the UK and Pakistan and PLANT, an original play by Megan currently under development in New York. Megan has produced theatre, film, and events. Theatre: The Dream Project 3.0, Montreal (Yonder Window Theatre Company) a multicultural retelling of A Midsummer Night's Dream with circus and original music, In the Bleak Midwinter by Emmy award-winner Dorothy Lyman. Event:A Night of Play, a once-monthly play reading party in Brooklyn that featured more than 30 playwrights and 70 actors. Film/Web:The Lovebirds Project (Verte Creative), The Birth Control Series, new work inspired by lived experiences, Creative Crusade: The Story of Solitude (Yonder Window Theatre Company) a virtual devised production. Website: meganschadler.com or Email: megschadler [at] gmail [dot] com
——————————————————————————————————————-
Niels van Doormalen (The Netherlands): Niels (He/Him/His) is a freelance creative producer and graduated from the University of Amsterdam (Theatre and Drama Studies). Niels continued his studies at Goldsmiths, University of London (Musical Theatre Producing). During his studies, Niels worked as an assistant producer and marketing strategist. Theatre credits (NL) include The Color Purple, Fun Home, The Bridges of Madison County, Soof- de Musical and Expeditie Eiland. Niels is currently working as an executive (co-)producer with Solo Stories and Studio Immersief on immersive and site-specific theatre. His start-up Oatmilk studio produces the world premiere of the British musical Before After, by Stuart M. Price and Timothy Knapman. Website: www.nielsvandoormalen.com
Supported by PPO Fund from Platform ACCT (Ministry of Education, Culture and Science – The Netherlands)
——————————————————————————————————————-
Phoebe Schenk (England): Phoebe (She/Her) is a London-based theatre producer, tour manager, and Assistant Producer of Waterperry Opera Festival. Graduating from Cambridge University specialising in Race & Gender relations, she is professionally and academically committed to platforming intersectional voices. She booked and led three international theatre tours to East Asia, South Asia, and Western Europe. Additional experience includes managing live music events for London Jazz Festival and programming St John's May Ball. Email: Phoebeschenk99 [at] gmail [dot] com
——————————————————————————————————————-
Siva Zagel (England): Siva (she/her) is a London-based freelance Creative Producer, Programmer and General Manager. Honing skills from Edinburgh Festival Fringe, working with companies and venues including STFW (Edinburgh), Outside Edge Theatre, Hoxton Hall, Metal Culture, also extensive touring experience. Interested in Real life stories, Dance, Opera, Visual Arts, Immersive Theatre, Sensory Theatre and Arts Community. Current projects 'Unknown Soldier' – www.alisonraydancecompany.co.uk and 'We Need To Talk About Death' – www.joannarosenfeld.co.uk (updated 31st Mar 21)
Email: siva.zagel.co.uk
——————————————————————————————————————-
Allow CGO to introduce you to the 8 producers on the 2nd Diploma:
Allegra Nespoli (Italy / Scotland /UK) – Allegra is a freelance theatre and live events producer. She has worked in a range of leading arts organisations including Raindance Film Festival, Edinburgh Festival Fringe Society, Roundhouse and Old Vic Theatre. Allegra is particularly passionate about human rights. Her theatre company, 1989 Productions, has commissioned and produced original work about social justice issues such as modern slavery, freedom of speech and women's rights. (Hackney Showroom, Royal Court Theatre). Allegra is interested in international collaboration, supporting live artists and increasing accessibility in theatre and festivals. She is currently producing a verbatim play about the Grenfell Tower fire. Email allegra [dot] nespoli [at] gmail [dot] com
——————————————————————————————————————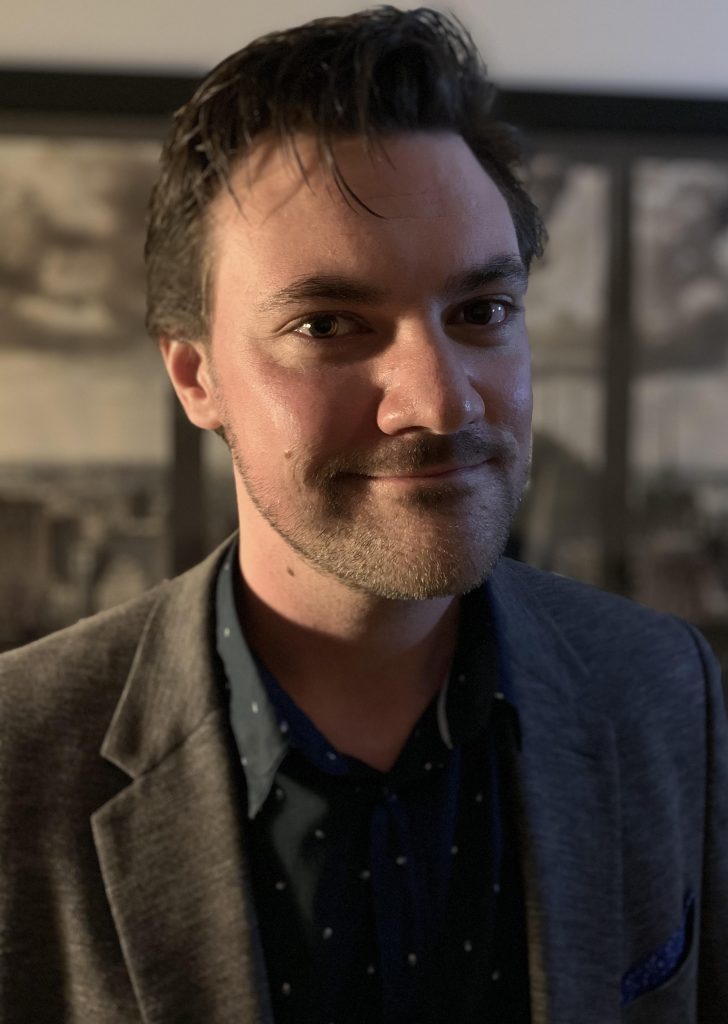 Andy Grange (UK / and Maritime): Andy trained in Lighting Design at RADA. He is a London based Production Manager and Lighting designer. Prior to becoming freelance Andy went on to become deputy head of lighting at RADA. Andy has lit and production managed a number of UK tours over the past ten years for London Classic Theatre, most recently Absurd Person Singular, My Mother Said I Never Should and Private Lives. Andy has a long partnership working with RADA and Carnival UK on Cunard's Queen Mary 2, production managing and lighting shows on board the ship. Recent production productions on board include, The Importance of Being Earnest, The Tram Track Tragedy and Pride & Prejudice. Andy has also lit a number of pantomimes for Hertford Theatre and productions for The Musical Theatre Academy and productions of Don Giovanni and Henry V for the New Generation festival at the Palazzo Corsini, Florence. Most recently Andy lit immersive events for COW PR and Kraken Rum. He has a passion for Musical Theatre and aspires to develop and champion new musical theatre work. www.andygrange.com
Email: andy [at] andygrange [dot] co [dot] uk
——————————————————————————————————————
Camille Koosyial (UK) – Camille is British Guyanese Theatre Maker from South West London. After graduating from UEA in 2017 she has gone on to produce gig-theatre shows for Rose Eye Productions at the Edinburgh Fringe Festival, Camden People's Theatre and recently directed the show Superman at the Vaults Festival 2020. She was also the Touring Stage Manager for LUNGS recently national tour of Trojan Horse 19/20. She is now producing for LUNG Theatre, Make It Beautiful Theatre Company as well as Associate Producer for Pig Foot Theatre's Hot In Here and Barrel Organ and English Touring Theatre on their Tess Young Company project. When she's not in a Luton Van or lugging props round London, she is partial to a bit of arts and crafts and talking about the environment. Contact via chris [at] chrisgrady [dot] org
——————————————————————————————————————
Chloe Ashley (England): Chloe (she/her) is a London-based freelance producer and stage manager, currently working in the subsidised sector. In 2020, Chloe co-founded Undone Theatre, which focuses on experimenting with different forms of story-telling, showcasing queer perspectives and non-linear narratives. She is also working as Creative Producer for Pathway Theatre, developing the early stages of an outdoor, immersive touring production. She is passionate about giving a platform to new writing as well as creating theatre that is accessible to a wide variety of audiences. Email: chloe [at] undonetheatre [dot] co [dot] uk
——————————————————————————————————————
Edmund Ross William Hunt (Malaysia / UK) -Edmund is a proud aboriginal person from Peninsular Malaysia. His involvement in theatre production began in the first year of his bachelor's degree where he was involved as a stage manager, producer, actor, acting trainer/coach and director. Other than theatre and drama, his previous working experience includes managing cultural and film events/festivals, and dance groups. Apart from that, he also has experience as an instructor and facilitator for Theatre & Stage Drama, Event Management and Stage Management course at Malaysian public universities for over 10 years. He aims to be the pioneer in developing the indigenous theatre in Malaysia and is committed to promoting and showcasing the arts and culture of the Malaysian Orang Asli community through performing arts, inspired by performances from Australia, New Zealand and the USA. He is passionate about musical theatre, designs and performance making, and likes integrating musical elements in theatrical performances. LinkedIn: https://www.linkedin.com/in/edmund-ross-williams-hunt-1b10911a5 Email: edmund [dot] ross [dot] w [dot] hunt [at] gmail [dot] com
——————————————————————————————————————
Jasmine Kuti Smith (UK) Jasmine is a London based Visual Artist and Designer, trained in Set, Production and Costume Design for Theatre, Film/Television and Performance. She has a passion for multidisciplinary artforms, combining her understanding of creating innovative spatial designs, performance, fashion, music and visual arts. She is also trained in creative practice and facilitation, shadow puppetry and has worked on projects in immersive theatre, site-specific performance, film and event producing. Jasmine practices as a visual artist in her free time, experimenting with a variety of mediums and in 2020 was selected to exhibit her work with Dark Yellow Dot at Genesis Cinema, Mile End, East London. Continuing to pursue her solo practice as an artist, Jasmine is now actively working in collaborative ways, developing this more through combined art forms together with other artist, creatives and professional practitioners. www.jasminekuti-smith.com https://www.linkedin.com/in/jasmine-kuti-smith-0663851ab/
——————————————————————————————————————
Lewis Forman (Scotland / UK) Lewis is an emerging producer and the creative director of theatre collective "The Counterminers". He currently operates as the Marketing Manager for the Edinburgh University Theatre Company, and the President of Theatre Paradok. Recently, he has produced the Scottish Online Student Drama Festival. He is also an independent reviewer, based in Edinburgh both during the Fringe and the rest of the year. Email: lewis [at] lews [dot] reviews Website: www.lews.reviews and https://counterminers.co.uk/
——————————————————————————————————————
Maris Meos (Estonia/England) – Maris is a creative professional committed to building in the Forest of Dean, introducing it as a viable location for producer-related activities, supporting artists and fellow producers, and spreading the beauty and necessity of holistic approaches to team building and producing. Maris works at The ASHA Centre – a holistic educational centre in the Forest of Dean – and is the Creative Producer of Eden's Cave – a laboratory theatre company responding to the global questions of our time. Her previous working experience includes supporting conferences, theatre productions and festivals, including Estonian Music Days and Viru Folk. Alongside her current projects with ASHA and Eden's Cave, Maris dreams of creating a change programme consisting of annual retreats for theatre producers. She is dreaming of forming a Tribe of Heart Producers. LinkedIn: www.linkedin.com/in/maris-meos-233a27112 Email: meos [dot] maris [at] gmail [dot] com 
——————————————————————————————————————
To join this illustrious group of 17 and work with the CGO Institute to change the world one show at a time email chris [at] chrisgrady [dot] org after reading through the pages here about DipCP. The next course runs Nov 2021 to February 2022.