We have gathered a group of creatives experienced in new Musical Theatre work, whether as writers, producers or directors. They will join the existing Faculty for the Diploma in Creative Producing as a resource for participants to draw on for masterclasses, seminar workshops, and mentor/tutor time.
EAMONN O'DWYER (Ireland/UK). Eamonn is an award-winning composer, and an Associate of the Royal Academy of Music. He has worked as a musician, composer and sound designer in theatres all over the world. He has written original music for Lady Chatterley's Lover (UK Tour); Twelfth Night & Henry V (Shakespeare's Rose Theatre, York); It Never Happened (ArtsEd); Mrs Beeton Says… (Bristol Old Vic Theatre School); The Legend of Sleepy Hollow(NYMT, The Other Palace); The Comedy of Errors and Julius Caesar Re-imagined (RSC, Swan); Flesh & Bone (National Theatre Studio); Grimm Tales& Peter Pan(Chichester Festival Theatre); Jeeves & Wooster (Barn, Cirencester); Stones in His Pockets (Dukes, Lancaster); The Glass Menagerie (Theatre Chipping Norton). He is a frequent musical collaborator at the Rose Theatre in Kingston, where he has written original songs and scores for The Snow Queen, Hansel & Gretel, The Wind in the Willows, The Lion, The Witch & The Wardrobe, A Christmas Carol, Tess of the d'Urbervilles & Arabian Nights. The score for his original musical The House of Mirrors & Hearts won the MTM Award for Best New Score at the Edinburgh Festival in 2010, and after its critically acclaimed run at the Arcola Theatre in 2015 has now been performed in Australia and the US. Mrs Beeton Says… and The Legend of Sleepy Hollow are now available for licensing through Samuel French Ltd. For more info visit www.eamonnodwyer.com
——————————————————————————————————————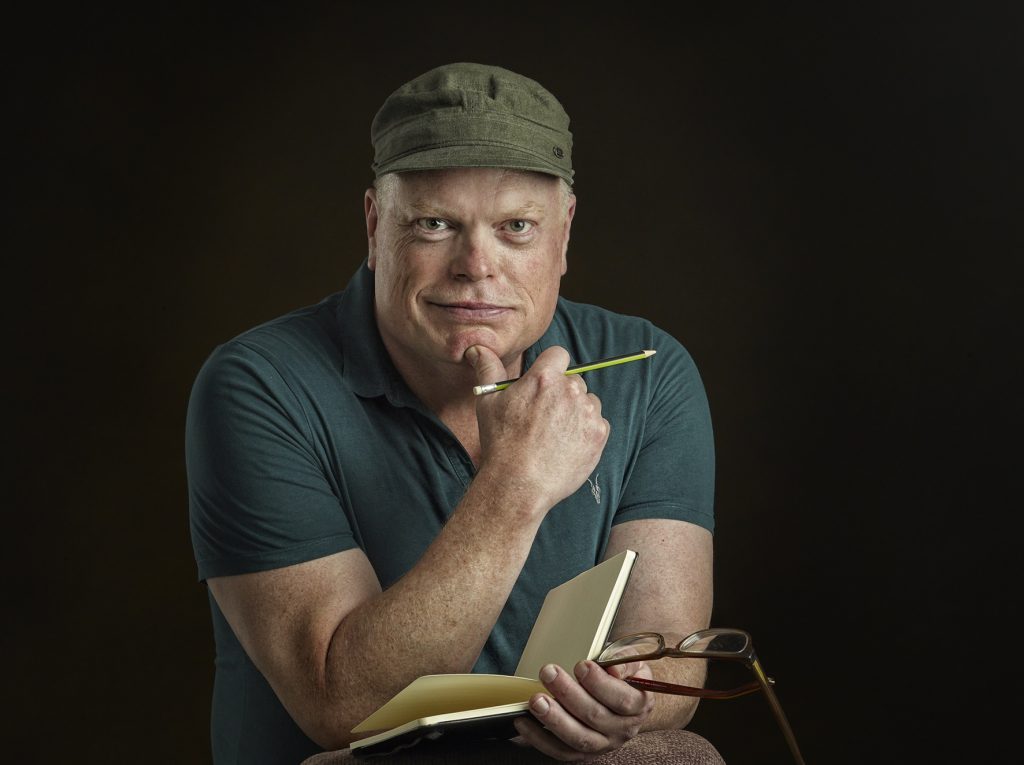 ROB HARTMANN (USA/Denmark). Rob is a composer/lyricist/bookwriter, dramaturg and producer. He received his MFA from New York University's Graduate Musical Theatre Writing Program, where he was a member of the faculty for 15 years. He was a co-founder of the MA in Writing Musicals at Mountview Academy of Theatre Arts in London; from 2017-2020 he was an Associate Producer at the Fredericia Teater in Denmark. Most-performed works: Vanishing Point, which has had 14 productions in the US and also in Madrid; and Macabaret, which recently saw its 30th production in the US and which won "Best Short Musical" for its production in Spain.
——————————————————————————————————————
CHRIS GRADY (UK). Chris is not a musical theatre writer, but has worked with writers and led programmes for writers over 30 years. In 1992 he created the first Festival of Musical Theatre as the culmination of a two year Quest for New Musicals which attracted 491 works from 16 countries, leading to a 6 week festival in Buxton Opera House. This initiative led in time to a 2nd quest and the 6yrs of Global Searches and Festivals in Cardiff jointly with BBC Wales. He went on to found New Musicals Alliance (merging with Mercury Workshops to form MMD) and Musical Theatre Matters (later renamed as MTN). He ran a series of summer courses in London with NYU Tisch School programme for Musical Theatre, and conferences on Musical Theatre which brought together the National Endowment for the Arts (Washington) and Arts Council (London) to unlock a funding stream for new musical theatre development. He established a short training programme for writers entitled A Month of Sundays which let to programmes being run in the Netherlands and eventually in Perm Russia in February 2020 with Eamonn O'Dwyer.
——————————————————————————————————————
4th person TBA
——————————————————————————————————————
The core Faculty of Eamonn, Rob, Chris and XXXX are joined by Guest Faculty.
DANIELLA TOPOL (USA) Daniella is a New-York based freelance theater director primarily focused on working with writers to develop and direct relevant, theatrical and adventuresome new plays and musicals. Upcoming world premiere productions include: Rachel Bonds' Five Mile Lake (South Coast Rep), Cori Thomas' When January Feels Like Summer (Ensemble Studio Theatre in a co-production with P73). Recent world premiere productions include: Jessica Dickey's Charles Ives Take Me Home (Rattlestick Theatre) and Row after Row (Women's Project), Rajiv Joseph's Monster at the Door (Alley Theatre), Lloyd Suh's Jesus in India (Magic Theatre and MaYi Theatre), Carla Ching's Sugarhouse at the Edge of the Wilderness (MaYi Theatre), Willy Holtzman's The Morini Strad (City Theatre), Sheila Callaghan's Dead City (New Georges) and Lascivious Something (Women's Project), and Janet Allard and Niko Tsakalakos' Pool Boy (Barrington Stage Company). Other recent second productions include: Anna Ziegler's Photograph 51 (Theatre J), Susan Bernfield's Stretch (People's Light and Theatre Company). Originally from the suburbs of Washington, DC, Daniella moved to New York and became the New Works Program Director at the National Alliance for Musical Theatre, then became the Managing Director and subsequently the Artistic Program Director of the Lark Play Development Center until June 2008 when she became a freelance director. She is currently a member of the board of the Lark Play Development Center, has been a grants review panelist for the National Endowment for the Arts, NYC Department of Cultural Affairs, NY State Council on the Arts and TCG.
——————————————————————————————————————
DINA SORAYA GREGORY. (UK/USA) Dina Gregory is a storyteller and lyricist who hails from Devon. She holds a Masters in Psychology, Physiology & Philosophy (PPP Joint Honours) from Somerville College, Oxford University, and a second Masters in Musical Theatre Writing from NYU's Tisch School of the Arts. Her musicals, plays, songs, arias, and choral anthems have been performed at venues large and small, both in the USA and the UK, including Hoxton Hall, Her Majesty's Theatre, the Eugene O'Neill Theater Center, and Carnegie Hall. Her short stories—many penned for children—can be heard on Audible. Dina's most recent credit is an adaptation of a literary classic for Audible, with music by her twin sister Rosabella Gregory, set to be released this Christmas (2020).
——————————————————————————————————————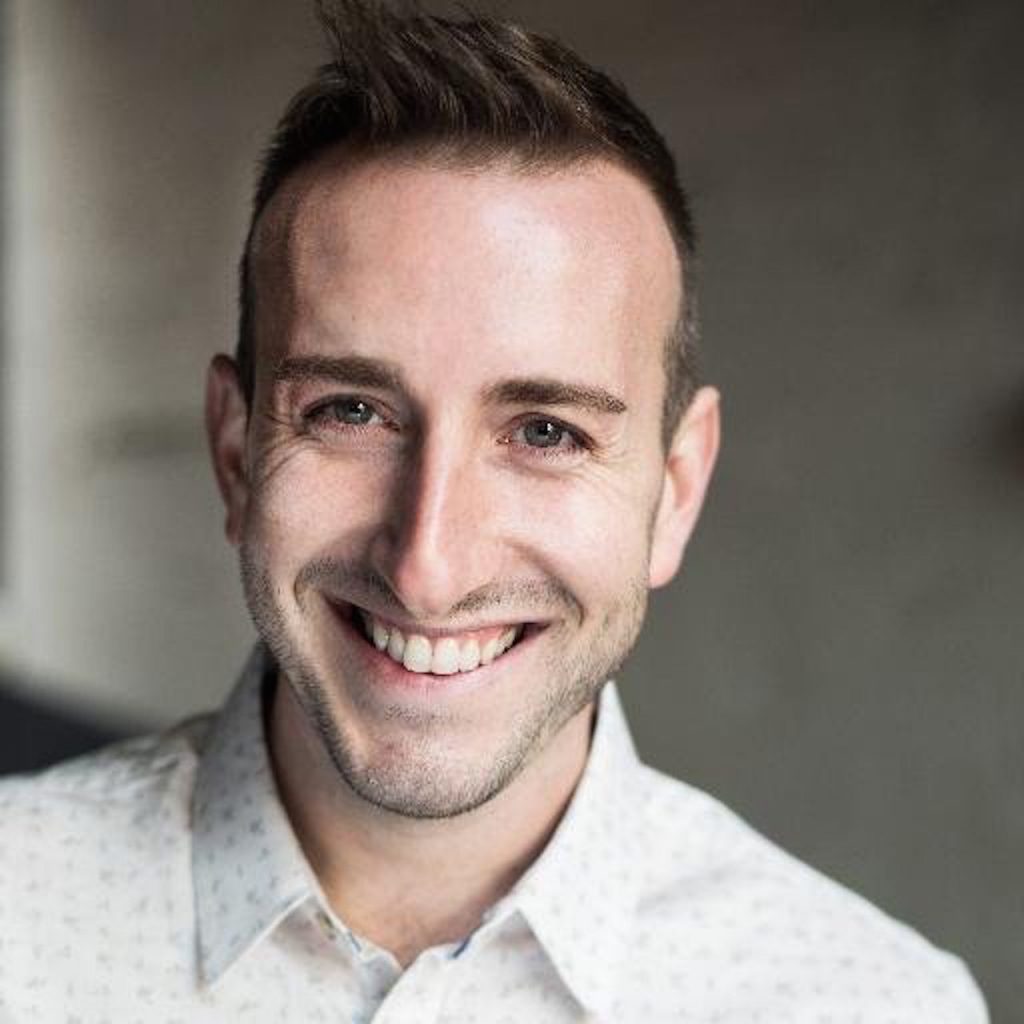 GUS GOWLAND (UK). Gus is an award-winning writer/composer. His first musical Pieces of String was The Stage's Best Regional Musical of the year and was nominated for the UK Theatre Best Musical Production award. Gus won The Stage Debut Award for Best Composer/ Lyricist, and was nominated for the Writer's Guild of Great Britain Award for Best Musical Theatre Bookwriting. Gus has been commissioned by theatres including Theatre Royal Stratford East and Olivier Award-winning theatre collective Duckie. Gus is a MGCFutures Bursary recipient and has been shortlisted for the Stiles + Drewe Best New Song Award twice and the Perfect Pitch Award. 
——————————————————————————————————————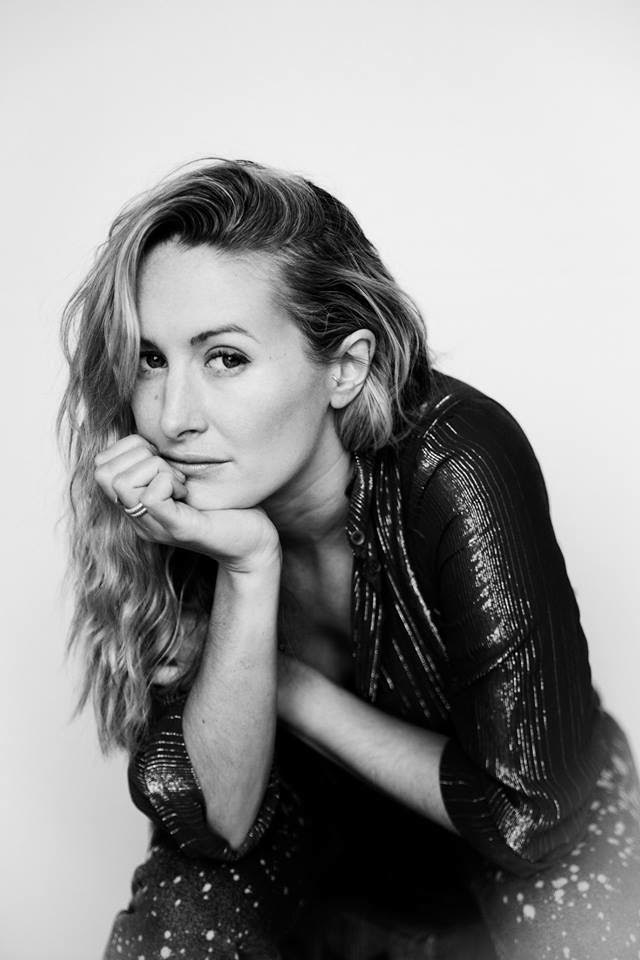 KATE MARLAIS (UK). Kate is a composer, writer, musician and performer based in London. She gained a Music degree with Composition major from King's College London, and recently was made an Associate of the Royal Academy of Music for her work in music. She was the 2018-19 Cameron Mackintosh Resident Composer at Lyric Theatre, Hammersmith. Recent composer credits include Fragments (New York), Anahera (Finborough Theatre;Composer); Abandon (Lyric Theatre, Hammersmith; nominated for Best Composer Stage Debut Award). Own projects currently in development include F**ked In Marrakech, and I Cannot Make Noise When I Scream(in collaboration with Luke Brown Dance Company; workshopped at Lyric, Hammersmith – project's concept album released in 2021). Other recent work includes Enter Achilles(DV8/Rambert Ballet); Musik(Jonathan Harvey/Pet Shop Boys); The Niceties (Finborough Theatre; Sound Designer); Chorus of Others(Frantic Assembly, National Theatre), Princess (Luke Brown Dance Company, National Theatre); Leave To Remain(Kele Okereke – Bloc Party, Lyric Theatre, Hammersmith); For You I Long the Longest(Luke Brown Dance Company, Tour), Fatherland (Frantic Assembly/Karl Hyde – Underworld, Lyric Theatre, Hammersmith & Royal Exchange Theatre, Manchester).
——————————————————————————————————————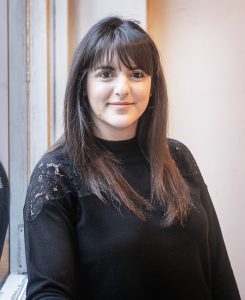 KATY LIPSON (UK) Katy founded Aria Entertainment in 2012 . In 2017, Katy was awarded the Best Producer award by the Off-West End Awards and is a recipient of a Stage One Bursary and Start Up Award. She took part in the first ever UK/US Producer Exchange in 2019 and was nominated for International Producer Of The Year in 2020 by the League Of Professional Women in New York. She made "The Stage 100" a list of the most influential people working in British Theatre in 2018, 2019 and 2020 for her work as producing artistic director of the Hope Mill Theatre. She has produced over 65 productions and 6 Festivals Of New Musicals.
——————————————————————————————————————
RICHARD MALTBY, JR. (USA) BROADWAY: Conceived and directed two Tony Award winning musicals: Ain't Misbehavin' (1978, also Tony Award: Best Director); Fosse (1999). Also Ring of Fire, (2006). Director/lyricist: Baby (1983, Tony nomination Best Musical); lyricist: Big (1996, Tony nomination: Best Score; also Dominium Theatre London 2019). Co-lyricist: Miss Saigon (1990 Evening Standard Award, 1991 Tony nomination). Director/co-lyricist, Song & Dance. OFF-BROADWAY: director/lyricist Starting Here, Starting Now (1977Grammy nomination); Closer Than Ever (1989 Outer Critics Circle Award, Best Musical; 2013 Off-Broadway Alliance Award, Best Revival) Director: Just Jim Dale, (New York 2014, London 2015). REGIONAL: Lyricist: Take Flight (2010 Menier Chocolate Factory; 2012 McCarter Theatre); Waterfall (2015, Pasadena/ Seattle); Lyricist, Sousatzka (2017, Toronto). FILM: Screenplay, Miss Potter (2007). Contributes cryptic crossword puzzles to Harpers Magazine. Son of well-known orchestra leader. Five children: Nicholas, David, Jordan, Emily and Charlotte.
——————————————————————————————————————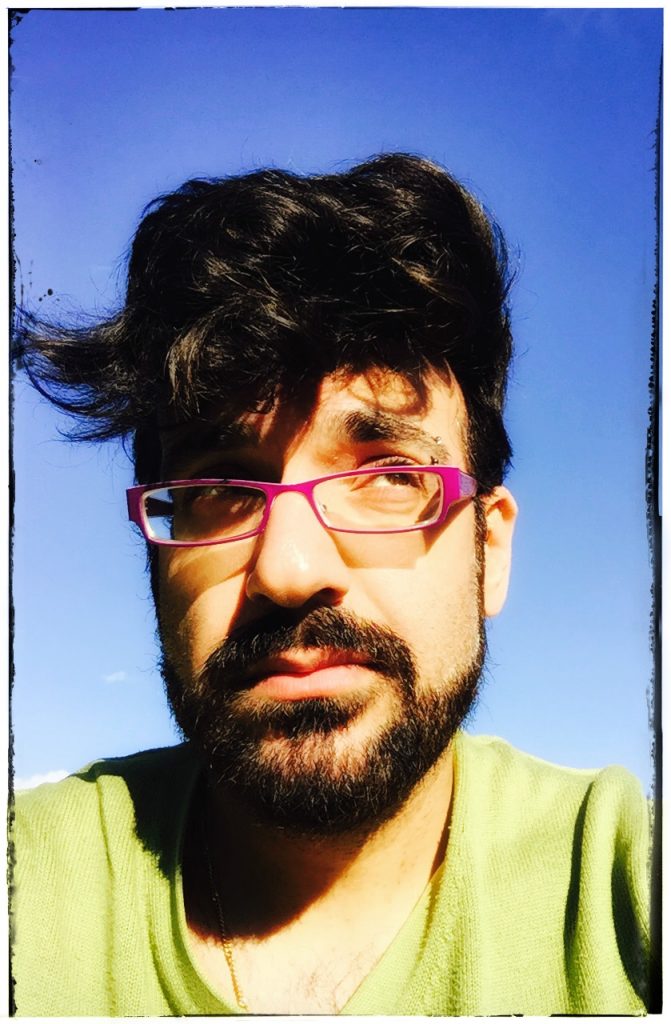 SEVAN. (USA/UK) SEVAN is an award-winning London and NYC-based playwright-actor.
As a writer his work has been seen in London and New York at The Public Theatre, New
York Theatre Workshop, The Flea Theatre, The Sheen Center, The Bush Theatre, Theatre
Royal Stratford East, Theatre503, Rich Mix, The Old Red Lion, The Space, and Access
Theatre. He was a member of the Bush Theatre inaugural 2015 Emerging Writers Group; The Public Theater 2011 Emerging Writers Group; NYTW Usual Suspect; Rising Circle Theatre Collective 2010 InkTANK Writer's Lab. NYTW 2011/2012 Teaching Artist. 2017 O'Neill National Playwrights Conference Finalist. 2014/2015/2016 Princess Grace Award Semi-Finalist. 2014 Papatango Playwriting Prize Shortlist. 2014 Saroyan Social Justice/Human Rights Playwriting Award Finalist. 2010/2012 William Saroyan Playwriting Prize Finalist. He has won the 2016 Kondazian Playwriting Award for Armenian Stories and the 2016 Arch and Bruce Foundation Playwriting Prize. As an actor: New York: Dead are my People (NYTW), Mrs. Christie (world premiere), Lortel Award‐Winning Betrayed (Culture Project, LATW, Kennedy Center, PBS), Dead are my People (NYTW/Noor), Bunty Berman Presents, Betty Shamieh's The Strangest, NYTW's Aftermath, NYMF's Les Enfants des Paris, Prospect's Mapquest, FringeNYC's hit Perez Hilton Saves the Universe…. TV/Film: The Dictator, Madame Secretary, Blue Bloods, Damages, M.O.N.Y. London: Scenes from 68* Years, bi, Maroon. Regional includes: world premiere of Language Rooms at the Wilma Theatre, Evita, City of Angels, Into the Woods, Company.
——————————————————————————————————————
TANIA AZEVEDO (UK / Portugal) . Tania is a theatre maker, director and dramaturg who graduated from Mountview Academy of Theatre Arts, the King's Head Theatre and Royal Opera House's Opera Directors Training Programme led by Katie Mitchell. She is the co-founder of award-winning Play Pen Productions and Associate Director for Giants Theatre Company. She received an Off-West-End Award nomination for BEST DIRECTOR for the London run and international tour of the new musical "Paper Hearts" and most recently directed the UK premiere of the song-cycle "It's Only Life" at the Union Theatre which received an Off West End Award nomination for BEST NEW MUSICAL . Full portfolio available on www.taniazevedo.com Tania is also an Associate of Chris Grady.Org (CGO)
Move back to Welcome
Move back to Collaboration
Move forward to Who You Are