Tomorrow I celebrate the end of a 17 week programme with Saudi performers and designers working in London, Perth, Edinburgh, Riyadh, Dammam and now Jeddah. An audience of management from the Theater and Performing Arts Commission (think Arts Council without arms length) within the Ministry of Culture (think DCMS) will witness a sharing of work created with 30 Jeddah adult performers who did our beginners course over 45 hours of evening classes.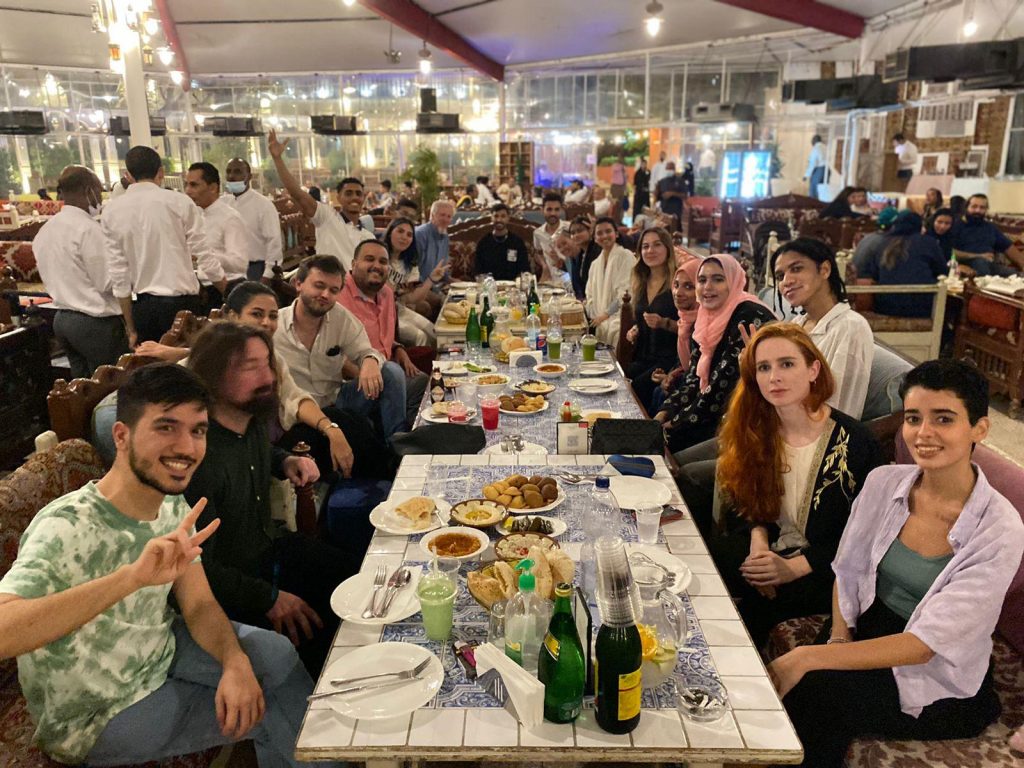 What has been extraordinary is hearing lyrics in English and Arabic delivered by performers who have no pre-conceptions of Broadway. They consider a song on its own merits. They explore the rhythms and musical structure with fresh eyes and voices. They bring their own personal stories to underpin the lyrics which are too well known in the West End and Broadway.
Listening to 5 young men find individual stories to tell as they take the Herbert Kretzmer lyrics from "On My Own" and embed them in their own life experiences and challenges is heart stopping.  Tomorrow I will listen to the company of female performers exploring with us the truth of this being their time when they bring to life the lyrics of Stephen Schwartz's "Our Time". The song will resonate deeply with the mothers and sisters (and I hope fathers and brthers) listening along with the senior female Ministry staff. This is their time. It is a time for them to sing and have a voice.  It has been wonderful working in mixed gender rehearsal rooms – the bond which is built across age and gender through the shared passion for music and song, storytelling and performing, is infectious.
The confidence which has grown within the three ensembles across three cities has been wonderful to watch. They will take their 3 weeks of training back into their daytime jobs as doctors, solicitors, programmers, and students. Over time many will extend their training and may form the Musical Theatre industry of the future.  But for now they sing out, loud and proud, with all the power of their voices. "We will, we will, rock you".  Can you "Imagine a world that doesn't sing" the words by John Nicholson who is training teachers in drama somewhere else in the Kingdom, as his song with music by Alex Rudd is sung at each sharing. The young people across this Kingdom most definitely sing of a future they will create.