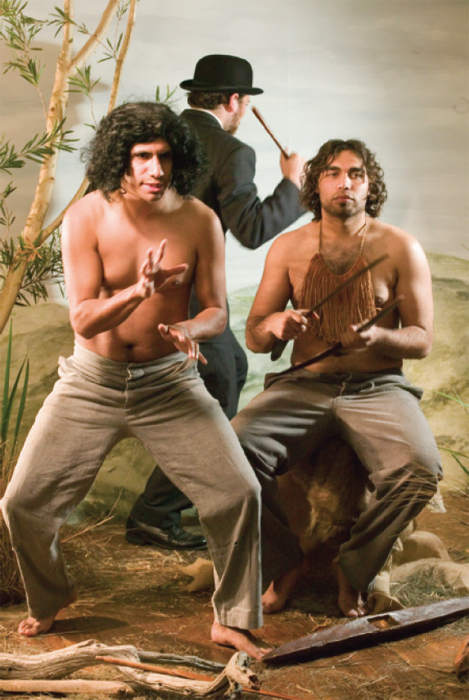 One of the joys of being freelance is that, occasionally, I can be in an idyllic spot and still get on with work. In the last 4 days I have put in three major project proposals, drafted a grant application (ACE), moved forward two visits from Chinese business/ producers for August, and….had a swim or two in the Australian ocean, walked in the sunshine, woken up to the call of the kookaburra, and acted as flight attendant for my mum-in-law to meet her 2- week-old great-grand son. That was the reason for the trip. The sun and sea are a glorious bonus.
Shortly after arriving I arranged tickets for 13 of us to go to the Opera Australia/Handa Opera production of West Side Story. Francesca Zambello's wonderful production with choreography by Julio Monge from the original by Jerome Robbins. The musical director and maestro with the baton was Guy Simpson, with whom it was great to catch up so many years after working with him on Miss Saigon in Sao Paolo. This effervescent but deeply emotional drama was set against the New York (well Sydney Harbour) backdrop on a pontoon stage with fireworks celebrating the dance at Doc's place…before the darkness of the piece descends. A glorious balmy evening enjoying the emotional power of Alexander Lewis as Tony and the opera crossover performance of Julie Lea Goodwin as Maria. Their blend was wonderful and even the strongest member of our party admitted to some tears from the power of the music. Thank you Guy and all the creative team.
The only thing I found odd was zero credit for the amazing sound designer. This was an open air space with a single very wide massed bank of seats inviting us to focus on an intimate drama from wherever we sat. It takes mastery to make that possible and deep in the staff credits I was directed to Sound Engineer – Des O'Neill. No biog, no title credit alongside Brian Thomson's set, Jennifer Irwin's costumes, and John Rayment's lighting. For this show lighting and sound focussed our attention on the tiny moments within the sweeping panorama. Thank you Mr O'Neill. I hope you got a very special first night gift, and your agent will sort out the billing next time.
In 1957 Arthur Laurents, Leonard Bernstein and Stephen Sondheim's study of immigration and racial turf-wars must have shocked the Broadway audience with its addressing of "the elephant in the room".
The following day, after meeting Guy and the legendary exec producer John Robertson, I had an hour to explore the Art Gallery of New South Wales for the first time. This offered a chance to see some old masters, to explore some contemporary Aboriginal artwork, and to encounter another elephant in the room. I sat mesmerised and disturbed by Genevieve Grieves
5 pieces of interlinked video art, "Picturing the Old People" (2006), which offered me a glimpse at the truth behind the making of historic posed photographs of the time with conflicts of class and nationhood. I sat in front of the "Two Warriors" exploring "the encounter between white photographer – meddler, seducer, buffoon, would-be puppet-master – and the Indigenous subjects, who look, speak, and fight back" (p116 La Trobe Journal)
Thank you for making me think as I sat. Reflections and themes come together in threes for me. First Puerto Ricans in New York, then First Nation peoples and the destruction of their homelands. This often now challengingly illuminated through art and Songlines. And now a good old thriller for the plane makes three. As always with Peter May crime thrillers with a bite. This one set on the remote Canadian "Entry Island", of the title, and taking us back to another people stripped of their heritage and lands – the Highland Clearances. A wonderful, haunting, sad, disturbing and still crime-thrill adventure book. If you haven't discovered Peter May yet and love Scotland or France or China plus the thriller form, then grab one of his books. They keep coming one a year, thank goodness.
These trips to Australia, when all the family are catching up with each other in many gatherings, give me a chance to have still time and thinking time. I have a pile of around 100 business cards which I have been given on my travels in the last couple of years. Most of the people have had a quick thank you for a meeting, or joined a mailing list, but now is the perfect time for me to think a bit laterally and go back to them to see how we might work together in the future.
So thank you to Opera Australia, Peter May, Genevieve Grieves and Art Gallery of New South Wales for lessons I take forward into my own work and practice – respect for other peoples, other traditions, and other culture/arts. I may not instantly understand through my middle class English male eyes, but I relish encountering art and people that inform and enrich my understanding. Now time for a nice cup of tea I think, and watch a few parrots flying around in the sunshine.