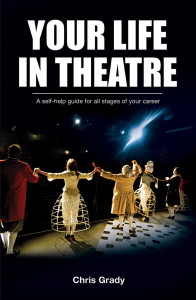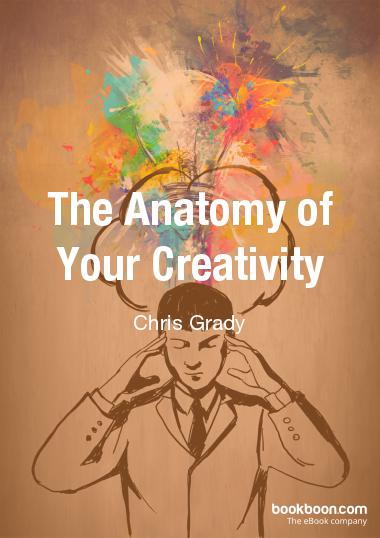 THE ANATOMY OF YOUR CREATIVITY  by Chris Grady
New out 23rd June 2016: The Anatomy of Your Creativity. To download click here , add reviews, and share with friends, colleagues, students and staff.  This is being promoted to the self-help and business community by Bookboon.  Here is their introduction: Put your "best foot forward", "go with your gut instinct" ,"put your shoulder into it", "expand your thinking", or "get to the heart of the issues" – common phrases rooted in our bodies. This book aims to awaken parts of your psycho-physical system to give you a head start, and a good feeling in your heart about your life and work. Whether you have an idea for a startup; Your business is static, safe, steady but needs stretch; You are "worried well" between "stretch" and "panic"; Or you have a leaky, rocky, pear-shaped project and have just had enough – open The Anatomy of Your Creativity.  My thanks to David Cox, author of Creativity for Dummies, and Kath Burlinson for support and inspiration.
YOUR LIFE IN THEATRE A self-help guide to all stages of your career by Chris Grady
How can you make the most of the skills you have during a lifetime of working in theatre? It's a wonderful life. It can be a lonely life. This book gives you a wealth of very personal insights into the business.
Never under-estimate how little we know. This book is filled with useful tips and experiences, some of which you will have heard or experienced already, some of which you will completely disagree with and some of which will inspire you.
 "A no-nonsense guide to the pitfalls of a difficult profession from a man who knows the business inside out; chatty, informative and intensely personal."
Gregory Doran – Artistic Director, Royal Shakespeare Company
Available through Amazon and on Kindle, Samuel French, Foyles, RSC Bookshops and through your local independent bookshop too.
"Just finished 'Your Life in Theatre' by Chris Grady Inspiring, energising and strangely moving. Whether or not you work in theatre specifically I recommend it to everyone. Truly brilliant." Poppy Burton-Morgan / Theatre Director and Writer.
Drawing on 30 years experience across many facets of the theatre business, this book brings to the page the mentoring advice Chris Grady offers in his CGO Surgeries. One-to-one CGO surgeries have been offered to creative artists since 2005 on a pay-what-you-can basis.  The sessions continue, but now you can explore where you are in your artistic life using this book as a provocation.
"Great book! I've learnt an awful lot from reading it and the potential for a really wide range of people to learn from it too is huge!  I look forward to seeing the "real thing" on my bookshelf!"   
Alice
Newton
, Development Funding Coordinator, Royal Albert Hall
(advance review from one of the proofreaders – thank you)
"Just published by Chris Grady Organisation (CGO), Grady's paperback Your Life in Theatre leads the reader through his or her career via Shakespeare's 'seven ages of man' speech. It is readably chatty, includes a pithy A-Z about preparation for drama school and is very strong on pitfalls to avoid as you try to build a career. Grady, who has 30 years of experience in arts management, started his coaching consultancy in 2007. His useful, sometimes witty, sometimes rueful and always truthful new book shares much of the advice he offers in his popular one-to-one or group sessions. It's all very constructive and positive without raising absurd, unreal expectations."
Susan Elkin / The Stage / 2nd October 2014
 Stella Duffy, author and theatremaker, has written the following comments:
"Making theatre that is inspiring and accessible is hard. Writing a book that is inspiring and accessible is hard. Luckily Chris Grady has done the latter so we can do the former. Grady's book is about being an artist and about being human and about how, ideally, our humanity feeds our art and our art feeds humanity. (And it's way more practical than that sounds.) Theatre, money, art, penury, love, marketing, passion, audiences, success, failure, mistakes, lucky breaks, despair, and joy. A full artistic life has them all – Chris Grady's book tell us what to do with them. "