Thank you for visiting Chris Grady.Org (CGO) – producing creative people
NEW Diploma in Creative Producing /Update 19th April 2021:  Applications are now being accepted for the 3rd cohort of up to 12 creative producers from around the world to join the 16 week zoom based Diploma starting 1st November 2021. For more details visit Here  
The DipCP current & alumnae biogs and contact details are available here 
INTRODUCTION TO CGO AND THIS WEBSITE
We help you make connections – internal ones, with your self and your ambitions; and external ones, with the business or world that you wish to explore.  We coach, we teach, we consult/produce projects, and we facilitate conferences and trans-national/sector connections.  Chris's history is in and around the theatre/event/charity/festival business, but our clients come from many sectors including the arts, wellness/holistic practice, University departments, SMEs, sole-trading in legal/accounting and beyond.
CGO offers creative business life support and we help you make connections. 
We offer a wide range of coaching methods to get your personal and professional life moving in the direction you want, supported by over 30 years of personal experience in marketing and business management for SMEs, charity and the creative industries.
Dr Kath Burlinson and Chris work closely with other experienced business coaches, to deliver one-on-one sessions, group seminars and surgery sessions in the UK as well as by Skype from their Edinburgh and London base, and in person internationally.
CGO works as a theatre/project producer and trains/mentors others in the business of the arts
Chris established the MA in Creative Producing at Mountview Academy of Theatre Arts and has now established the CGO Institute to offer bespoke Diploma courses for creative disciplines. He works with many of the graduates on new projects, as well as leading producer networks and research projects linked to creativity and connection.  We are developing training in China, South Korea and Russia with partners, and masterclasses in the UK.
Why not check   Chris Grady: Biog   Kath Burlinson:Biog      Testimonial     We hope to inspire people to answer poet Mary Oliver's challenge  "Tell me, what is it you plan to do / with your one wild and precious life?"
 E-BOOK PUBLISHED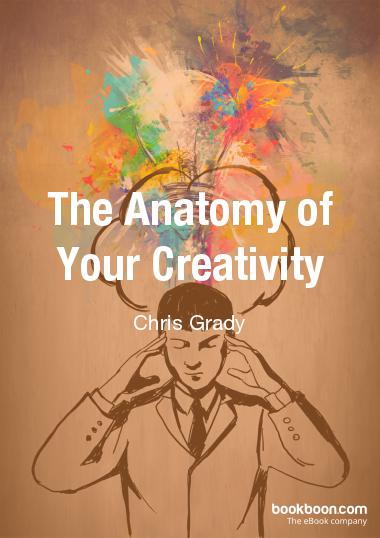 http://bookboon.com/en/the-anatomy-of-your-creativity-ebook
Please take a moment to check this out, download it for your own use, and for the support of your staff, colleagues, students and friends. It is filled with simple self-help tools for your creative life support.
"Your Life in Theatre" by Chris Grady still available at all good bookshops and online. For more information have a look here