I joined Mountview Academy of Theatre Arts in London 6 years ago to co-establish the Industry Liaision office, and for the last three I have created and led the MA Creative Producing course.  There were 4 graduated MA producers in the first cohort (2015/16), 7 completed their MAs in the second cohort (2016/17). And 10 creative producers finished this year's programme and are available for projects. I gathered a cohort of 12 producers for 2018/19 and handed over the course to Pam Fraser Solomon, an experienced television producer and theatre director. I can't wait to see how they develop in their new campus in Peckham.
Below are the producers from the course who are always interested to hear about new projects, and at the end of this page are the names of the 2018/19 cohort we have gathered for Pam. It will be wonderful to see the paths they take when they arrive in the new Mountview building in Peckham in September.
The 2015/16 – very first graduating cohort…
Tim Chittenden MA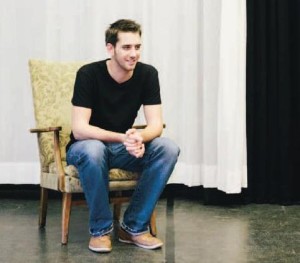 Tim has a passion for plays and new writing that explore human relationships, and enjoys exploring how narratives can be told. A Dedicated creative producer, with formal qualifications to match his skills and capabilities. A background in devising theatre as part of an ensemble and working closely with directors to produce the highest standards. A former supported artist of the Pegasus Theatre in Oxford, his experiences in production have been working alongside writers and directors to achieve artistic vision, creating marketing plans and fundraising, budgeting for shows, as well as liaising and negotiating with venues.  Email: timothy [dot] keith [dot] chittenden [at] gmail [dot] com  Twitter: @timothykeith
Ellie Claughton MA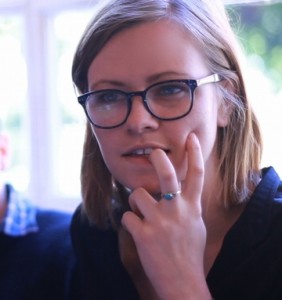 Ellie is a freelance Theatre Producer who has worked with companies across the UK and is currently Producer for LUNG, Breach Theatre and Barrel Organ. She began her career at Headlong, was shortlisted for The Old Vic 12 (2017) and trained at Mountview Academy of Theatre Arts in MA Creative Producing.
Her theatre credits include: It's True, It's True, It's True (Fringe First Award & The Stage Award 2018, New Diorama Theatre & Underbelly, Edinburgh Festival Fringe), Trojan Horse (Amnesty International Freedom of Expression & Fringe First Award 2018, Summerhall, Edinburgh Festival Fringe), Arabian Nights (Hoxton Hall), The Drill (UK Tour), It's A Wonderful Life (East Riding Theatre), Who Cares (UK Tour), It's Different For Girls (East Riding Theatre & UK Tour), E15 (BAC & UK Tour), The Pulverised (Arcola & York Theatre Royal), It Is So Ordered (Pleasance Theatre), Dreamless Sleep (Upstairs at the Arts), The StorytEllas (East Riding Theatre), Odd Shaped Balls (Old Red Lion Theatre) and Don't Smoke In Bed (Finborough Theatre).  As Assistant Producer: Disco Pigs (Trafalgar Studios) and All Our Children (Jermyn Street Theatre).
Email: eclaughton [at] live [dot] co [dot] uk  Twitter: @eclaughton. Company website:www.planepapertheatre.com
Daisy Hale MA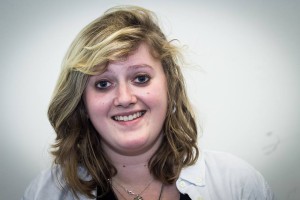 Daisy is currently Gerry's Associate Producer- programming and managing the Studio space at Theatre Royal Stratford East and was previously working as the Assistant Creative Producer for the Millfield Theatre. She also continues to produce freelance with Pecs Drag Kings, with an upcoming show at Soho Theatre in December. Her previous work has taken her to a number of venues including Ovalhouse, Clapham Omnibus, Diorama Arts Studios and Camden People's Theatre, as well as internationally. Daisy is also mentoring a number of artists and producers and is always happy to do so.
See www.the-hale.com for more. Email: daisy [at] the-hale.com
Denise Koch MA
Denise is a published writer of two novels, with a strong mixed media background. She worked for several years as a Project Manager in the video games industry and amongst her clients were Zynga, HBO and Square Enix. She has experience in organising and managing multifunctional and culturally diverse teams. This year she will launch her first mobile game with Hidden Doors Games, combining digital art with live entertainment. Denise has a passion for musical theatre and worked as Production Assistant with Lost Musicals. She has recently worked with Musical Producer Willem Metz and VBW Vienna.   She has joined Sony as Production Coordinator at Sony Computer Entertainment Europe (contracted by ASG), alongside establishing a new play production company for the UK theatre.  Email: denisekoch03 [at] gmail [dot] com
The 2016/17 Creative Producers 
Pouneh (Penny) Babakhani  
Penny is an Iranian-German producer with an interest in theatre and film, studying for an MA in Creative Producing at Mountview. She graduated in June 2016 with a BA (Hons) in English Literature from Durham University, where she completed her dissertation on the depiction of history and politics in contemporary British theatre. Previous producing credits include Our Country's Good, Cabaret and Spring Awakening (The Assembly Rooms Theatre, Durham); Anything Goes (Gala Theatre, Durham); and Swing By Around 8 (★★★★★ – Broadway Baby) and Small Hours (★★★★ – A Younger Theatre) at the Edinburgh Fringe. Penny is currently assistant producing a new show at the Bunker Theatre for their autumn 2017 season, and then moved to be General Manager for the Tristan Bates Christmas season. She continues to develop new writing projects based on contemporary history and political issues.
Email: pbabakhani [at] gmail [dot] com Twitter: @PennyBabakhani
Daniel Cooper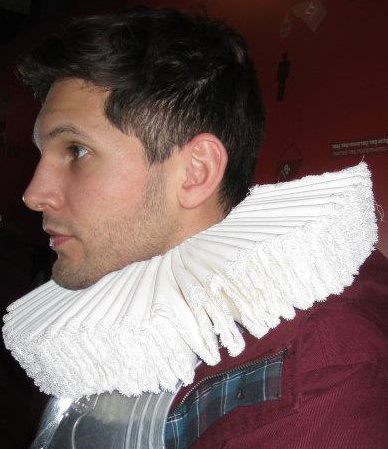 From staging his own family pantos as an Italia Conti kid to overseeing student productions to volunteering as cast and crew on YouMeBumBumTrain, Daniel has had a lifelong fascination with getting this show on the road. As well as speaking fluent Spanish, Daniel holds a BA in French, German and Italian from the University of London where he undertook research study into Italian opera and 21st century Austrian playwriting. For the past 6 years, Daniel has worked in secondary education, initially as a languages teacher but predominantly within school leadership where he has honed skills at guiding and motivating others, managing large scale projects, controlling budgets, marketing and problem-solving. Daniel is a proactive and self-motivated 'doer' who sets and meets high standards in the work he does and has an innate curiosity to learn as much from others along the way. He is keen to now fuse his business sense with the ideas and creativity of artists in order to make theatre happen. His particular interests include musical theatre, opera and adaptations of contemporary European writing for the London stage.
Email: dewc [at] outlook [dot] com      Twitter: @d_ewc
Courtenay Johnson 
Courtenay is an independent theatre producer and heads up, recently formed, Carbon Theatre. She has an MA in Creative Producing from Mountview Academy of Theatre Arts and has trained with Royal & Derngate, Finborough Theatre and Fuel.
Projects include: Mission Abort by Therese Ramstedt (★★★★ The Stage) which premiered at Edinburgh Fringe 2017 and has been performed across London and the UK including VAULT Festival, before touring with Riksteatern, Swedish National Theatre, and will be performed at Derby Theatre in April 2019; Baby Daddy by Elinor Coleman (★★★★ Stage Talk Magazine) at Assembly Festival Edinburgh Fringe 2018, originally produced by Birmingham REP; 60 Miles by Road or Rail by Andy Routledge, devised by the company, premiered at Royal & Derngate on 28 September; Welcome…? by Lily Lowe-Myers (HATSTAND Productions) at Nottingham Playhouse and Bridwell Theatre, October 2018 (★★★★ Spy in the Stalls);and Head-Rot Holiday by Sarah Daniels at The Hope Theatre, November – December 2018, in co-production with Weighed In Productions. Courtenay was also assistant producer for Troupe's production of The Sweet Science of Bruising by Joy Wilkinson at Southwark Playhouse, October 2018 (★★★★ The Times).
Carbon Theatre is currently developing a new theatrical experience, for children aged 7-12, about female sailors who have successfully solo circumnavigated the globe. The development is supported by artsdepot, Attenborough Arts Centre and Derby Theatre with public funding from Arts Council England.
Email: courtenay [dot] johnson [at] outlook [dot] com ● Twitter: @courtenayjohns
Peevara Kitchumnongpan – 
Peevara is a producer, director and actor from Thailand with a strong passion for theatre. He is determined to bring accessible plays and musical across to both Thailand and UK. Peevara graduated with BA(Hons) Acting from Birmingham School of Acting, Birmingham City University, UK. His previous theatre credits in Bangkok include Love Game the musical (Musical Musicals), Stick Figures (Thonglor Art Space), MOM The musical (Dreambox Theatre), Miss Saigon(Scenario), Jack and the Beanstalk and Fanfare to Murder (BCT), Stovepipe and Joseph K (Crescent Theatre, UK). Peevara also directed Almost, Maine (BCT), Thep Kong Thai musical performance (Channel 5) and Les Miserables Bangkok Movie Premiere (Siam Paragon).
Peevara is based in Thailand working across SEAsia Email peevarak [at] gmail [dot] com
Mathilde Moulin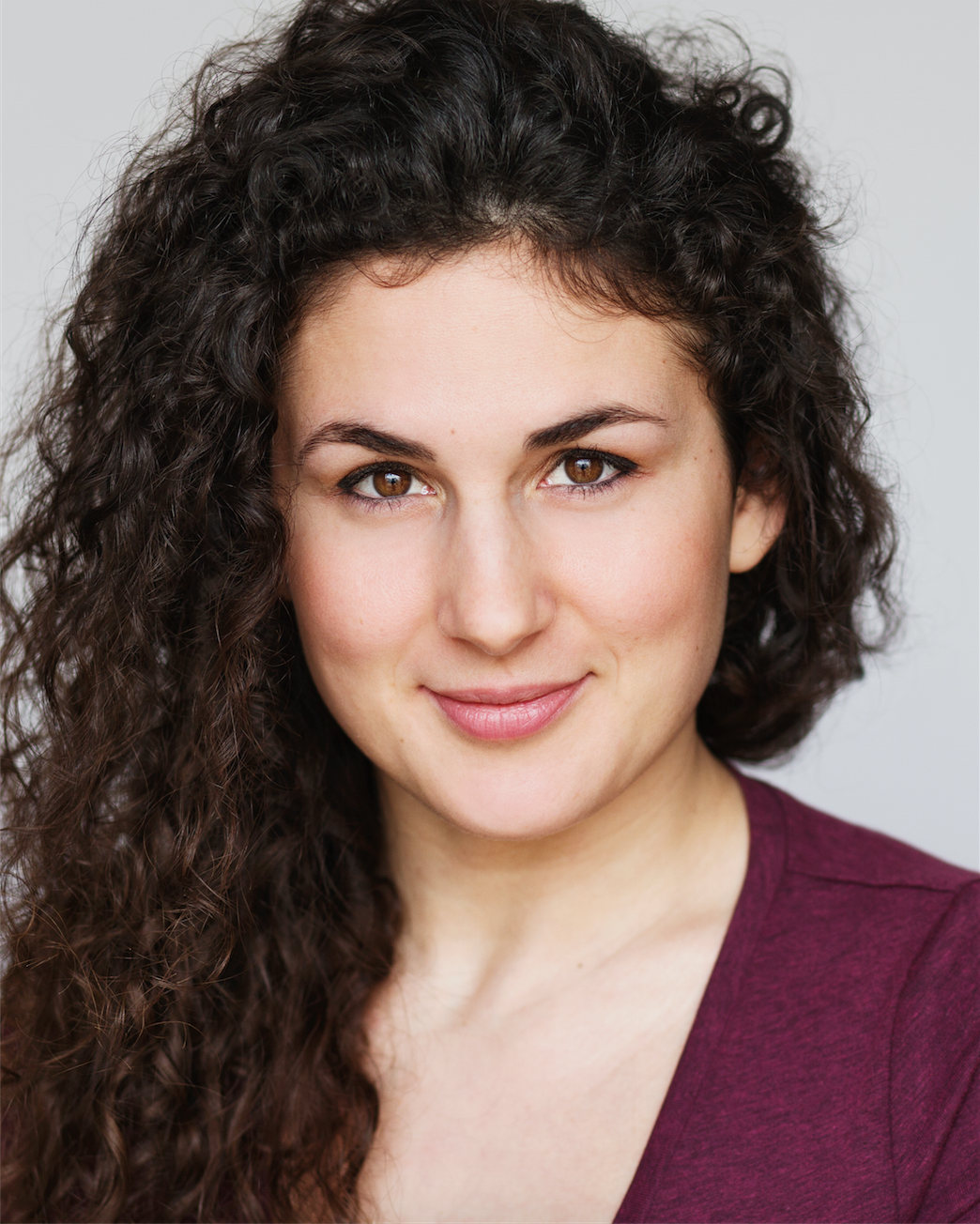 Mathilde was born and raised in France where she made her Musical Theatre debut as a performer. She moved to London in 2013 and graduated from the Associated Studios 1-year Musical Theatre course after which, led by the passion to create she co-founded the 'West End Frenchies'  and produced many Musical events with this federation of French artists and creatives involved in Musical Theatre in London. Currently completing a Masters Degree in Creative Producing at Mountview Academy of Theatre Arts, Mathilde wants to produce new work in Musical Theatre in the UK as well as working on the progress of the genre in France. She aims at a balanced performer/producer career in Musical Theatre.
Email: mathildemoulin [at] hotmail [dot] com
Julia Mucko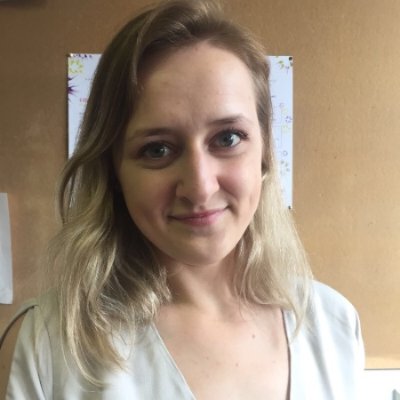 Julia is a theatre producer from Poland with years of background in performing, having changed her career path after producing and directing a sell-out run of Can't Pay? Won't Pay! in 2015. She studied BA (Hons) Theatre and Professional Practice at Coventry University.  Julia is currently working as Resident Producer at Jermyn Street Theatre, General Manager at Ice & Fire and producing Lobster (Theatre 503) and PIG (The Hope Theatre). As producer: Coming Clean The Show (various), ISO and Lobster (Catalyst Festival 2017) As assistant producer: Dreamless Sleep and Othello & Twelfth Night by Arrows and Traps Theatre Company Other: Marketing and Office Intern at Improbable, Assistant to the Producer and Social Media Assistant at Imagineer Productions
e-mail: muckojulia [at] gmail [dot] com twitter: @juliamucko
Agnieszka Solska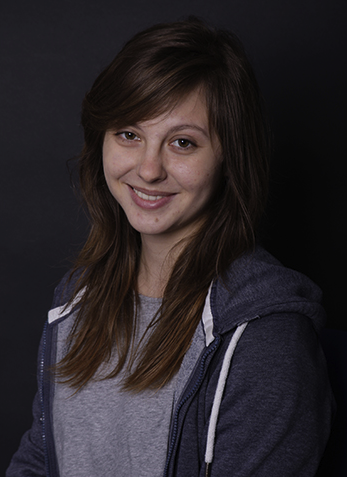 Agnieszka's love for performance and theatre led her to move halfway across the world to work in the UK theatre scene and recently complete an MA in Creative Producing at Mountview. Since graduating with distinction, she is now developing multiple projects, but they're secret so not much can be said here… Her primary occupation in the meantime is as a freelance theatre lighting technician, which she enjoys as she's London-based and so gets to work in the some of the city's best venues, as well as go on tour.
Mountview's Catalyst Festival 2017 saw Agnieszka's first professional script, Maidentrip, go through its test waters successfully and without giving too much away, more plays may be coming soon.
Agnieszka's skill at merging her creative ideas with her technical experience are the focus trade in her new long-term projects, but in the meantime, if you need a technician or designer you can contact her on her linked in page here.
The 2017/18 Creative Producers 
The 10 producers completing their MA in Creative Producing are
Christina Sturken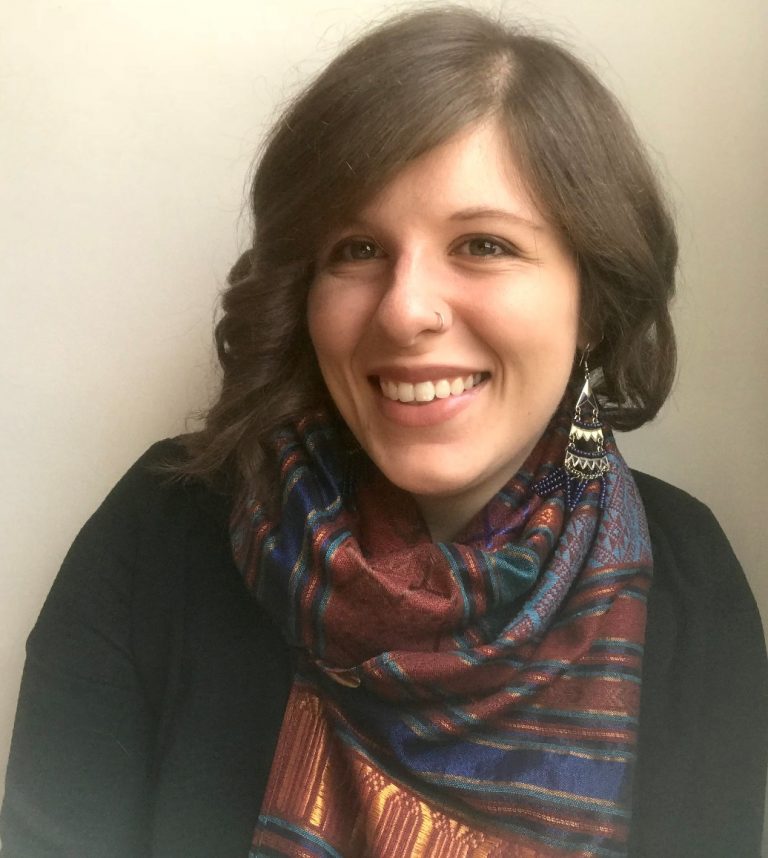 Christina is a San Francisco Bay Area (USA) producer, manager, and designer. She received her BA in Theatre Arts from San Jose State University (2012) and her MA in Creative Producing from Mountview (2018). Previous Bay Area credits include Stage Manager, Assistant Stage Manager, and Props Designer for clients such as Silicon Valley Shakespeare, City Lights Theater Company, and Red Barn Productions. Previous London credits include Associate Producer for H.R.Haitch (Iris Theatre) and Assistant Producer at Iris Theatre. Christina is currently Assistant Company Manager at the American Conservatory Theater in San Francisco.  Email: c_sturk [at] yahoo [dot] com    Website: cmsturken.carbonmade.com
Ellie Fitz-Gerald
Ellie graduated with a BA in Theatre and Performance studies from the University of Warwick in 2017 and completed her Masters at Mountview straight after. During her MA, Ellie undertook production placement at Paines Plough. She also helped to form a new musical theatre company 'Gigglemug Theatre' who took their inaugural show 'Timpson: The Musical' to Edinburgh in 2018; they came back with rave reviews and an award for acting excellence from The Stage. They are about to embark on a tour across the UK in 2019. She also works as a freelance producer helping emerging and established companies develop shows across the UK and Ireland. Email: efitzg [at] hotmail [dot] co [dot] uk
Emma Joyce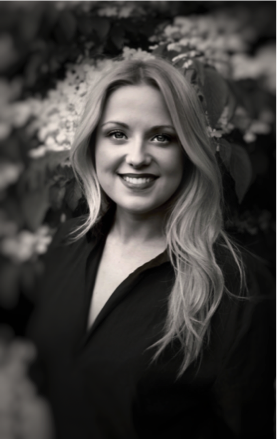 Emma Joyce is a First Class BA Honors Graduate in Music Theatre from the University of Central Lancashire 2015, where she made her debut as a Producer, Director and Performer. She was also an Ambassador for UCLAN as a member of the Award-Winning UCLAN Chamber Choir directed by Mark John Goggins. The choir toured the South of France, performing for a variety of audiences including deprived communities. Some of her credits include: Woman 2, Songs For a New World (St. Peter's Performing Arts Centre), Ensemble Guys and Dolls (St. Peter's Performing Arts Centre), Zebra Just So (UCLAN Musical Theatre Society), Grandma Rosie The Wedding Singer (UCLAN Musical Theatre Society) Ensemble and Soul girl Jesus Christ Superstar (St. Peters Performing Arts Centre). Since then, Emma Joyce has been working freelance as a Producer and Performer. Currently she is studying for her MA in Creative Producing at Mountview . Emma Joyce hopes to pursue a diverse career working to expand both Producing and Receiving Theatres and/or within Television Producing. Email: emmajcraggs [at] gmail [dot] com
Helena Pastor Garcia
I'm Helena Pastor, graduated in Media and Film Studies in Madrid, very passionate for the cinema, visual arts and the performing arts world. Art is what keeps my soul constantly alive. Alongside 16 years of ballet training with the London based Royal Academy of Dance, I've also been performing music (violin) theatre,  photography and filmmaking by producing, directing, and editing.  As MA Creative Producing student, my main goal is to improve my potential skills and get to know all types of technical and practical work, using my previous experience to achieve growth and enrichment in a personal and professional sense.  Email: helena [dot] pastor [dot] garcia [at] gmail [dot] com
Joanne Blunt
Joanne is passionate about regional theatre and community engagement. She graduated from Nottingham University with a first-class masters degree in Physics in 2017 
and has now chosen to pursue her love of theatre and the arts. She has held the position of Company T
echnical Director at the Nottingham New Theatre for two years (2015-2017). Her producing work includes three shows at the Edinburgh Fringe Festival; Tyrannosaurus Sketch (
★★★★ – Impact Magazine, 2016) and Escape for Dummies
(
★★★★★ – Fringe Guru, 2017) and Decibels
(
★★★★ – Scotsman, 2018). She is currently the Administration and Commincations Manager for Black Country Touring.  email 
joanne_elizabeth_blunt [at] outlook [dot] com
Olivia O'Connell
Olivia is a theatre producer and director with a background in performing light opera and musical theatre. She has produced and directed Nadja's Song for Opera Attic (Tête à Tête: The Opera Festival) and Gilbert and Sullivan's Patience (International Gilbert and Sullivan Festival, Harrogate Theatre). She has also worked at Buxton International Festival and Classical Opera. Olivia has previously worked within the Higher Education sector working in mentoring, volunteering and development. She is interested in producing opera, operetta and musical theatre with a particular focus on new musical writing, upon graduating from Mountview. Olivia is a Theology graduate from The University of Manchester.  email oliviacaitlinoconnell [at] gmail [dot] com,
Piers Cottee-Jones 
Piers is a producer, director and writer who graduated from the University of Leeds, where he performed in 15 shows and was on the production teams for 7 shows, in addition to producing large scale awards nights. Since graduating he has been an assistant agent at Jonathan Arun and has become the Artistic Director of 203 Theatre, who have taken 2 shows to the Edinburgh Fringe Festival (Brothers, 2017, Underbelly, 5* DeadlineNews.co.uk and Untold Wars, 2015, Greenside, 5* Edinburgh Spotlight). In addition to this Piers has also performed in 2 other shows at the Edinburgh Fringe (The Gospel According to Jeff, 2010 and Americana, 2014) as well as working at the box office at the Pleasance. Piers hopes to produce and direct physical theatre, commercial theatre and musicals and is also keen to explore any opportunities that come his way. Email piers [at] cotteejones [dot] com
Sandra Ballardo
Sandi is a Peruvian freelance producer with experience in independent theatre. She graduated with a degree in Performing Arts and Literature from the Universidad Científica del Sur in Lima, and now she is currently studying MA Creative Producing at the Mountview Academy of Theatre Arts. Sandi has worked many years with the house management at the Great National Theatre in Peru, but still most of her experience is as a production manager. Her previous producing credits include Sótano Club (Rational Theatre), Pikiti pikiti paz (The Olive Grove), El amor joven (Microtheatre) and 13 Club (Amateur Artists Association). Sandi has also experience producing theatre festivals (FITCI and Escena Sur) and more than 5 improv theatre shows. Email: sandyb377 [at] hotmail [dot] com
Tanya Agarwal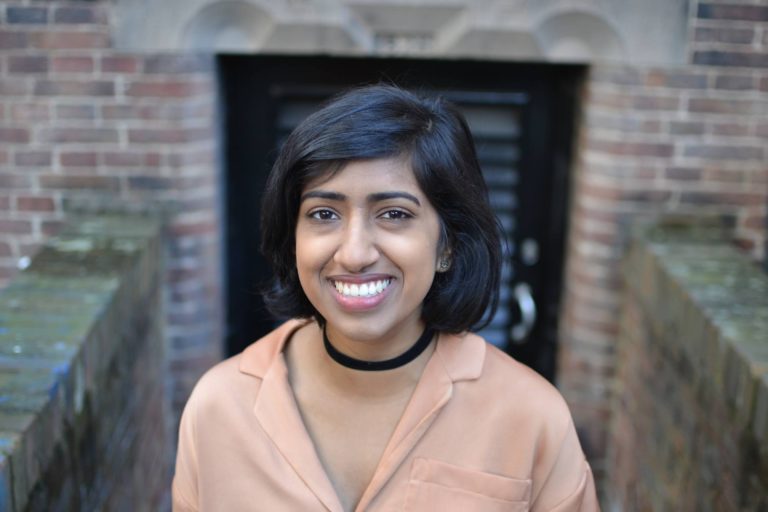 Tanya is a British Indian theatre producer and technician who is currently expanding her knowledge through the MA Creative Producing course from Mountview. She graduates in 2017 with a BA (Hons) degree in History from Durham University, where she wrote her dissertation on the position of women in the London theatre scene from 1660 to 1737. Her recent  producing credits include Sweeney Todd (The Assembly Rooms Theatre, Durham), and Toll (Durham Drama Festival) amongst others. She also has experience working at the National Student Drama Festival and at the Edinburgh Fringe Festival. Tanya has a passion for championing the underdog, and is looking to create and promote diverse theatre that shines the spotlight on the underrepresented voices of society. (All Projects) Email tanyaagarwal [at] btinternet [dot] com
Tom Mack
Tom is a theatre producer whose focus predominantly lies with musical theatre and LGBT theatre. Tom graduated from Durham University in 2016 in Anthropology and Archaeology. He is currently working with off –West End production company Kouban Productions as an Assistant Producer on their upcoming projects. His producing credits include, but are not limited to: "Ordinary Days" by Adam Gwon (National Student Drama Festival 2017, Hull); "USHERS: The Front of House Musical" (Edinburgh Festival Fringe 2016); "Avenue Q" by Robert Lopez and Jeff Marx (Assembly Rooms Theatre, Durham); and Nadia Fall's "Home" (Assembly Rooms Theatre, Durham). Tom is now keen to learn from large-scale West End production companies and develop as a commercial producer.  Email thomasmack95 [at] gmail [dot] com
The 2018/19 Creative Producers
I am pleased to offer this list of 13 new producers who will be studying with Pam Fraser Solomon and an array of the teachers and mentors who have helped to make the course. Pam will offer a new platform for their biogs to be displayed, for now I offer their names, and where they have agreed, their email contacts:
Amber Ryder (England), Corey Reynolds (Australia), Cory Duffill (England), Dahna Borajevic (Croatia) dahnaborojevic [at] yahoo [dot] co [dot] uk, Grace Dickson (England) gracehdickson1996 [at] gmail [dot] com, Guillaume Doussin (France/Canada) gdoussin [at] gmail [dot] com, Lacey Ruttley (England), Leigh Spence (England), Lydia Harrison (England) harrisonlydia95 [at] gmail [dot] com, Marie-Elena Nash (England), Mathew Page (Scotland) Mpage2701 [at] hotmail [dot] co [dot] uk, Paige Evans  (England)  paigeevans06 [at] hotmail [dot] co [dot] uk,  Rebecca Lyle (England) rebecca [dot] lyle96 [at] gmail [dot] com,
For information on the course for 2019/20, please go to the Mountview website for more information.