The Faculty is made up of experts in their specialist fields of work, drawing on people working at the cutting edge of bringing new companies and new work to audiences. Their experiences include:
commercial UK and Broadway Theatre
subsidised / not-for-profit producing companies and small theatre
solo artist and new work development
production of the lyric arts, musicals, theatre, exhibitions, education programmes, festivals, live music, live art and immersive theatre
they work from a UK or International base but have experience in, and a passion for, cross-cultural and cross-border collaboration
they are inspired by the stories people need to make and the stories audiences want to witness
they will understand the challenges of working in, so called, free liberal societies, and in working with censorship and cultural restrictions.
The Faculty is growing as discussions with CGO continue. Those who have offered their support in teaching and mentoring involvement are listed below (in alphabetical order). Every professional engaged will be working in the real world as a creative producer or part of the business of the arts or charity/not-for-profit. Availability of individual teachers is subject to their projects.
——————————————————————————————————————–
Alice McGrath (Scotland/UK) Alice is an experienced arts producer, facilitator and mentor based in Scotland. She works with artists and organisations in the development, creation and presentation of performances and projects for young and intergenerational audiences; and as a facilitator on creative residencies and events for artists. Alice is the founder and Creative Director of Red Bridge Arts and has held previous roles as Executive Producer at Scottish Dance Theatre and Creative Director at Macrobert arts centre and Imaginate.
——————————————————————————————————————–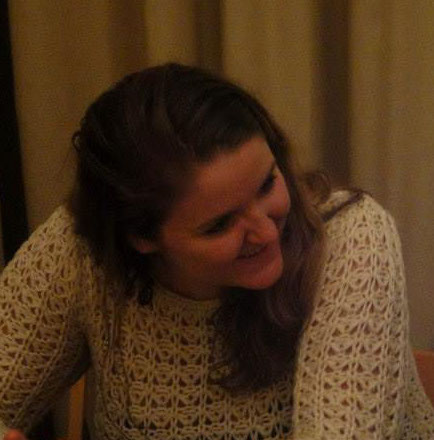 Anna Grady (UK) Anna is Head of Supporter Fundraising for Stonewall, the UK-based LGBT Charity, having held previous roles in individual giving at the Princes' Trust, Voluntary Services Overseas and London Business School. She is a founding trustee for the charity Refugee Community Kitchen that has been serving meals for the Calais refugees for the last 4 years. She was Humanitarian Project Co-ordinator for them, based in Calais, 2016-17.
——————————————————————————————————————–
Cassie Leon (UK) Cassie is an arts and cabaret producer focusing on the experience and care of the QTIBPOC community working in live performance. Her practice centres on ensuring the representation, inclusion and participation of marginalised people within arts and culture. She is  interested in creating viable and sustainable opportunities, facilitating creative action and developing culturally rich experiences through live performance and documentation.  Recent projects, including producing for The Cocoa Butter Club at such venues as Southbank Centre, Roundhouse and Underbelly festival and working with Raze Collective to improve the visibility of queer led art, have spearheaded Cassie's interest in sustainability and archiving. Being witness to the closure of queer-focused venues has reinforced her interest in carving out spaces to centre the experience of queer black people and people of colour. 
——————————————————————————————————————–
Daisy Hale (UK) Daisy is an Independent Theatre, Cabaret and Events Producer and fundraiser. They primarly work with Queer, Trans* and Disabled artists and specialise in experimental and socially engaged work, currently they work with Willy Hudson, Matty May, Katie Greenall, Pecs Drag Kings and Not Your Circus Dog. Daisy was part of the Old Vic 12 2019 and a Clore Emerging Leader 2020. Daisy previously worked for Theatre Royal Stratford East as an Associate Producer. They are also an access consultant and disability equality trainer for arts organisations. As a fundraiser they support a number of artists and organisations with grant applications, raising £150K+ per year.
——————————————————————————————————————-
David Glass (International) David is an award winning solo performer , director , writer, teacher and creative thinker. From 1978-1990 he was an award winning solo physical theatre performer touring to over 48 countries and creating 10 works. In 1999 he established David Glass Ensemble and has toured to 32 countries including Mervyn Peake's Gormenghast which won him TMA Best Director award in 1992. In 1997 he founded the Lost Child Project working with over 10,000 street children in 22 countries and established the first Centre For Creative Development in Cambodia in 2000. David is working Internationally on four projects including a nine country youth arts empowerment project using the Anders Breivik killing of 69 young people as a provocation to celebrate the potential of those lost voices and This Changes Everything a theatrical adaptation of Naomi Klein's seminal work on climate change and Capitalism. " David Glass's Creative practice and Lost Child Project is a unique and courageous exploration of the archetypal experience of being human" Peter Brook International Director "A shining talent. One of the great masters". Lindsay Kemp, Director
——————————————————————————————————————-
Callum Smith (Scotland / UK) Callum is a theatre producer based in Glasgow, currently producer at the National Theatre of Scotland. Prior to this, he was a freelance producer collaborating with artists across a range of disciplines, and has previously worked for organisations including the Tron Theatre and London's Royal Court Theatre, where he project managed the venue's broad range of international activity.
——————————————————————————————————————-
Elena Shampanova (Russia/UK) Elena is an international arts management professional. Starting off as Arts Project Manager for British Council Russia Elena developed her interest in creative economy. In 2013 Elena moved to the UK to do an MA in Arts Management, and in 2014 set up her own arts management consultancy. As a Doctoral Researcher with Birkbeck, University of London, Elena is exploring the notion of entrepreneurship in the arts. https://www.russianartandculture.com/about/
Read Elena's Meet the Faculty Interview 5 – 14th June 2020
–——————————————————————————————————————-
Ellie Claughton (UK) Ellie is a freelance Theatre Producer and Consultant has worked with companies across the UK and is currently Producer for LUNG, Breach Theatre and Barrel Organ. She began her career at Headlong, was shortlisted for The Old Vic 12 (2017) and trained at Mountview Academy of Theatre Arts in MA Creative Producing where she now teaches. She is Chair of the Board of Trustees for She Productions and a Trustee for Zoo Co.
Read Ellie's Meet the Faculty Interview 9 – 18th October 2020
——————————————————————————————————————-
Emma Martin (UK) Emma is a freelance Arts Marketing Consultant and Manager on strategy development, tour marketing, branding and digital strategy/implementation for producing companies including Tara Arts, Rifco, Original Theatre Company and The Park Theatre. She is a trustee for Metta Theatre and the co-founder of East Anglian based theatre company The Keeper's Daughter.
Read Emma's Meet the Faculty Interview 7 – 31st August 2020
——————————————————————————————————————–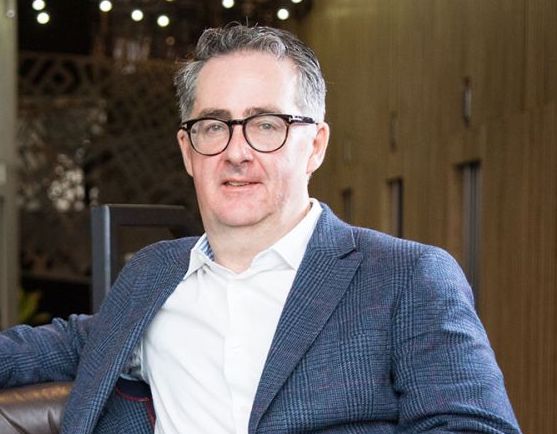 Guy Chapman (UK) Guy has recently set-up a new arts agency/producing company MAKE A NOISE having been the Managing Director of Target Live for 13 years; heading up the company's accounts with the Barbican, South Bank Centre, Buckingham Palace, ballet/dance at the London Coliseum, Opera North, Somerset House Exhibitions and Bill Kenwright Productions. Guy was Director of Marketing at the Royal Court Theatre and worked for one of the leading Art Dealers in Bond Street coordinating exhibitions. As a theatre producer, his many productions include the world premiere of Sarah Kane's Crave, which performed across Europe, and Dolly West's Kitchen at the Old Vic Theatre as well as premieres by Mark Ravenhill and Patrick Barlow. Guy is a visiting lecturer on Marketing for the Arts at Sorbonne University, Abu Dhabi and a lecturer on Mountview's Creative Producing MA Course
Read Guy's Meet the Faculty Interview 11 – 9th November 2020
——————————————————————————————————————–
Jake Orr (UK) Jake is a producer, a culture-changer, creating a shift in society. His work in theatre is fuelled by the belief that we can change society through culture. "Does society need to be changed, I hear you ask? I believe it does. I want theatre and the arts to be a vital lifeline as that of the NHS, libraries, post offices and doctor surgeries. My core values when making theatre are; compassion, transparency, kindness and fun. This is how I make theatre, and it runs through everything I do on a day-to-day. Its good to know what your core values are, it keeps you focused and gives you a mantra to turn to when the theatre industry throws its worst at you. You can read further about this in my Producing Manifesto."
——————————————————————————————————————–
Julia Mucko (UK/Poland) Julie is a creative producer and fundraiser, currently working as Individual Giving Manager at the Donmar Warehouse. She began her career as Resident Producer at Jermyn Street Theatre, before going on to establish Snapper Theatre, of which she is now Executive Director. She then joined the fundraising department at Mountview, where she also studied MA in Creative Producing. Julia is a Board Member, Professional Development for Young Arts Fundraisers.
——————————————————————————————————————–
Kate Taylor (Scotland/UK). Kate is a producer based in Edinburgh. Her background is in music and she has worked for Symphony Hall, Birmingham, City of London Festival. Royal Scottish National Orchestra and British Youth Music Theatre. Currently she produces music theatre with independent theatre makers and artists.
——————————————————————————————————————–
Kath Burlinson (UK) Kath is a freelance director, theatre-maker and founder of the Authentic Artist Collective specialising in solo and ensemble shows for UK and international touring. She is also a leadership trainer working with RADA Business, Borg Consulting, and other organisations supporting individuals and teams in presentation, personal presence and communication skills.
Read Kath's Meet the Faculty interview 10 – 18th October 2020
——————————————————————————————————————-
Kerry Kyriacos Michael MBE (UK) Kerry is a second generation North London Cypriot and has 20 years experience as a theatre director, programmer, commissioner and campaigner; passionate about diverse talent and inclusive practice. He was Artistic Director of the Theatre Royal Stratford East and has recently founded Kyriacos and Company, a new independent production company working in Theatre, TV & Film.
——————————————————————————————————————
Kris Stewart (Australia) Kris is a senior creative and cultural leader who has had great success taking organisations through periods of change or growth, and in launching new initiatives such as the founding of key festivals, including the New York Musicals Festival, and major events. Currently he is the Artistic Director of Brisbane Powerhouse (BPH), Queensland's home for contemporary culture, and the Guest Director for Curiocity, Brisbane's citywide festival for art, science and technology.
——————————————————————————————————————–
Marie McCarthy (UK & Ireland) Marie is Artistic Director of Clapham Omnibus a south London arts centre which nurtures and produces work especially from female and queer voices, and work which resonates with its Victorian library home. Originally training as an actor, Marie joined the Lightening Theatre Ensemble, a touring theatre ensemble becoming its director and working with them for 15 years. She joined Omnibus as a building site and has over 8 years made it a centre for the community and for new creative talent.
——————————————————————————————————————–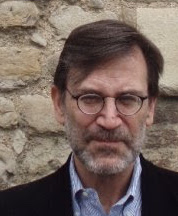 Martin Platt (US) Martin is a theatre producers including, on Broadway: Vanya and Sonia and Masha and Spike and Dames at Sea; West End: Nixons Nixon, Lend Me A Tenor The Musical, Gumboots; UK Tours: The Free State, Yerma, Miss Evers Boys; Off Broadway: An Oak Tree, The Woman In Black, Treason, Georgie, St Joan. Awards – Tony Award, Obie Award, NY Drama Critics Circle Award, Drama Desk Award, Outer Critics Circle Award, Olivier nominated.
Read Martin's Meet The Faculty Interview 3 – 15th May 2020
——————————————————————————————————————–
Mohamad Shaifulbahri (Singapore/UK) Shai is a creative producer and arts educator with a background in Early Childhood Education and English & Literature. He is the Joint Artistic Director of producing & multidisciplinary performing arts company, Bhumi Collective. He is also currently a part-time lecturer on the BA in Arts Management programme at LASALLE College of the Arts. He was the Founding Artistic Director of community theatre group, Yellow Chair Productions. He is interested in working with artists who work collaboratively across mediums and hopes to grow his international networks further.
Read Shai's Meet the Faculty Interview 8 – 28th September 2020
——————————————————————————————————————–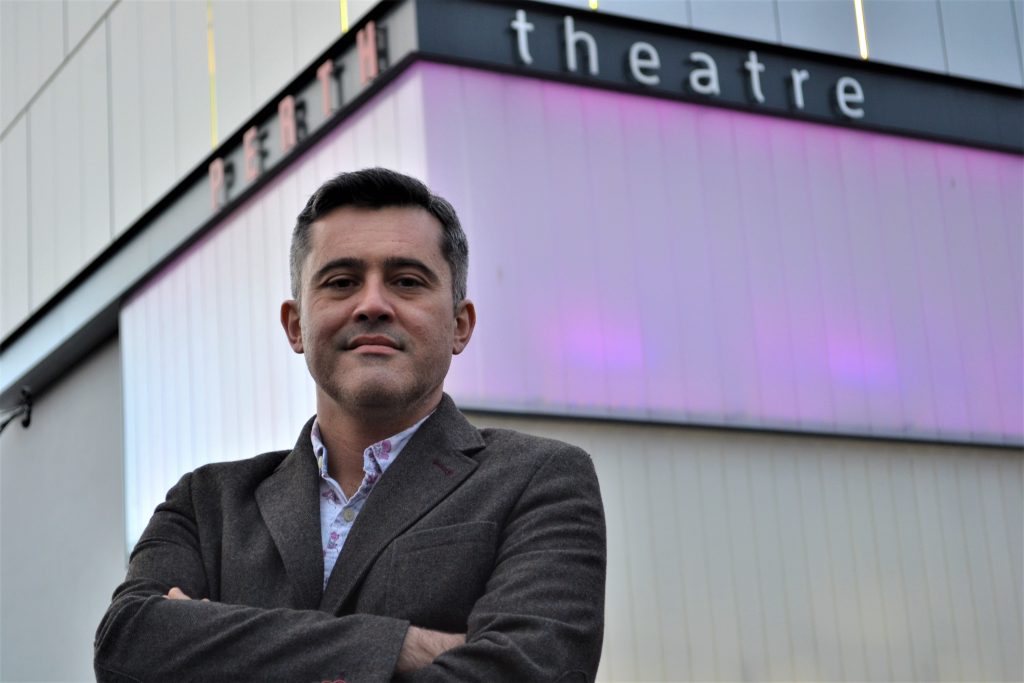 Nick Williams (Scotland/UK) Nick is Chief Executive of Perth Concert HallPerth Theatre. A producer and arts manager for over 20 years, he has worked for The Coronet Theatre, Actors Touring Company, Paines Plough, Nutkhut, Hampstead Theatre and the RSC as well as producing under his own name. He has held leadership roles in the Theatre Team of Arts Council England, and also consulted for a range of theatre, music and dance organisations in the UK and Denmark.
Read Nick's Meet The Faculty Interview 6 – 24th July 2020
——————————————————————————————————————–
Soha Khan (Saudi Arabia) Soha is a Saudi producer with passion for enriching theatre experiences. Soha's 11 years industry experience includes working with Cultural Centers, the National Theatre of Saudi Arabia, the National Youth Theatre of Great Britain, and collaborations with theatre companies like Complicité, Cirque Du Soleil, and West End Producers. She specialises in theatre, immersive and experiential events and is developing training programmes for creatives in Saudi in association with CGO. www.fallafactory.com
Read Soha's Meet the Faculty Interview 1 1st May 2020
——————————————————————————————————————-
Tanya Agarwal (UK) Tanya is a freelance theatre producer with an MA in Creative Producing from Mountview Academy of Theatre Arts. She is the company producer for multi-award-winning Burnt Lemon Theatre, which has a focus on amplifying marginalised stories. She has worked with New Diorama, LIFT, Headlong, and Police Cops and is currently the Programme Coordinator at Assembly.
——————————————————————————————————————–
Will Scarnell (UK) Will is a Creative project Manager with 30 years experience working across theatre, television and film. Most recently he was Head of Production for LAMDA training the next generation of creatives and technicians. His passion extends from Shakespeare to new writing and for a number of years he ran Hungry Horse Productions, a company with a goal to produce new writing and promote new collaborations. He has also worked in high profile events and circus. He has strong commitment to sustainability and widening access and participation in all areas of production.
Read Will's Meet The Faculty Interview 4 – 25th May 2020
——————————————————————————————————————–
To help CGO Institute and the Faculty we have gathered an additional advisory/guardian group who together with the Faculty have 'lived experience' which covers the 9 protected characteristics of the UK Equality Act. Together we have further lived and learned experience to offer, and intersectionality across characteristics. This group will be there to support and challenge the work of the CGO Institute on behalf of the audience and practitioners of the future. More on Equality and Diversity here
My thanks to the following for joining the group as we start the CGO Institute. Amy Trigg /actor and writer, Dollie Henry / jazz choreographer, Fin Ross Russell / storyteller and theatre activist, Flo O'Mahony / theatre director and facilitator, Miiko Toiviainen / actor, Paul Whittaker OBE / musician and MT signer, along with the CGO Associates & Faculty Kath Burlinson, Kate Taylor, Kate Reed, Tanya Agarwal and Tania Azevedo.
Move back to Welcome Page
Move back to Course Enrichment
Move forward to The Participants